South Korea to Unveil Blockchain-Based COVID-19 Vaccine Passports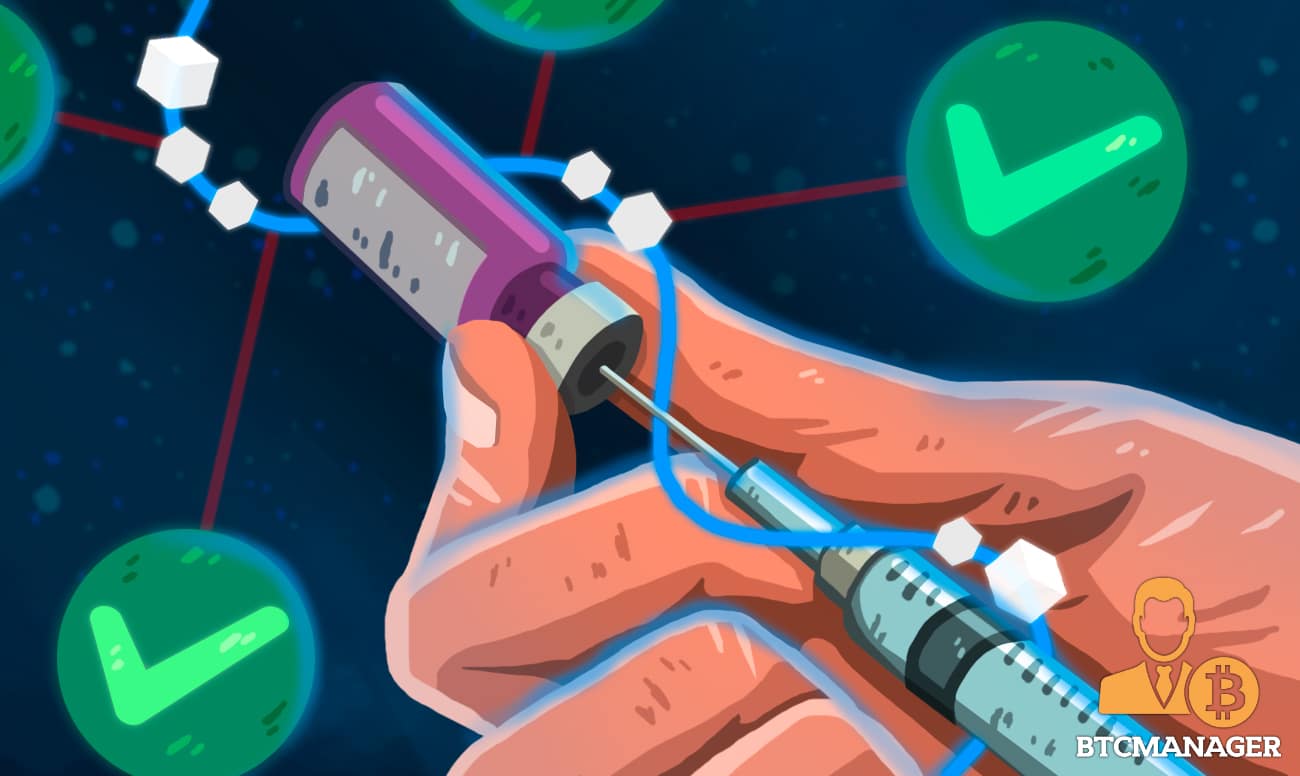 The South Korean Government has announced plans to launch a distributed ledger technology (DLT) powered COVID-19 certification system. The system will make the verification of the vaccination status of residents possible via a smartphone app, according to a report by The Korea Herald on April 1, 2021.As the world 
Tackling COVID-19 with Blockchain
As COVID-19 vaccinations across the globe begin to gain momentum, with about 578,767,330 doses of the vaccine already administered to people across various jurisdictions around the world, including in Israel, the United Kingdom, and the U.S, among others, South Korea is now working hard to bring back normalcy in the nation.
In a bid to encourage mass participation in the ongoing COVID-19 vaccination exercise, authorities in South Korea are introducing a blockchain-based digital passport, which will enable vaccinated persons to carry on with their normal daily activities without restrictions.
The blockchain-based solution, which is scheduled for launch later this month, will make it possible for relevant entities such as bars, recreation centres, hotels and others to easily verify the vaccination status of their clients.
Commenting on the matter, South Korean Prime Minister, Chung Sye-Kyun said: "The people will be able to experience a sense of return to normality from vaccine passport or green card systems," adding that the solution will not store the personal data of users.
South Korea Not Alone
Since last February, South Korea has reportedly vaccinated 850,000 people. The government has made it clear that it plans to increase the total number of vaccinated Koreans to 12 million by June and achieve complete herd immunity by November this year.
Notably, other nations have also tapped the immutability property of blockchain technology for the development of COVID-19 solutions in recent times, as the issue of fake vaccines and vaccine passports continues to worsen.
As reported by BTCManager in August  2020, NSF International, a leader in public health standards development, adopted VeChain (VET) for the creation of its COVID-19 Prevention Control Practice (PCP), a solution designed to function as the standard certification and assurance system for consumers, retailers and regulators.
In the same vein, last February, Singapore's Ministry of Health (MOH) and Government Technology Agency of Singapore (GovTech) joined forces to launch a blockchain-based COVID-19 test result issuance system. 
What's more, German authorities have also recently used IOTA and Ethereum-based platforms to issue COVID-19 digital certificates, while global airlines, including Air France and Emirates have also adopted DLT-based coronavirus solutions.