South Korea: Major Banks to Start Offering Crypto Custodial Services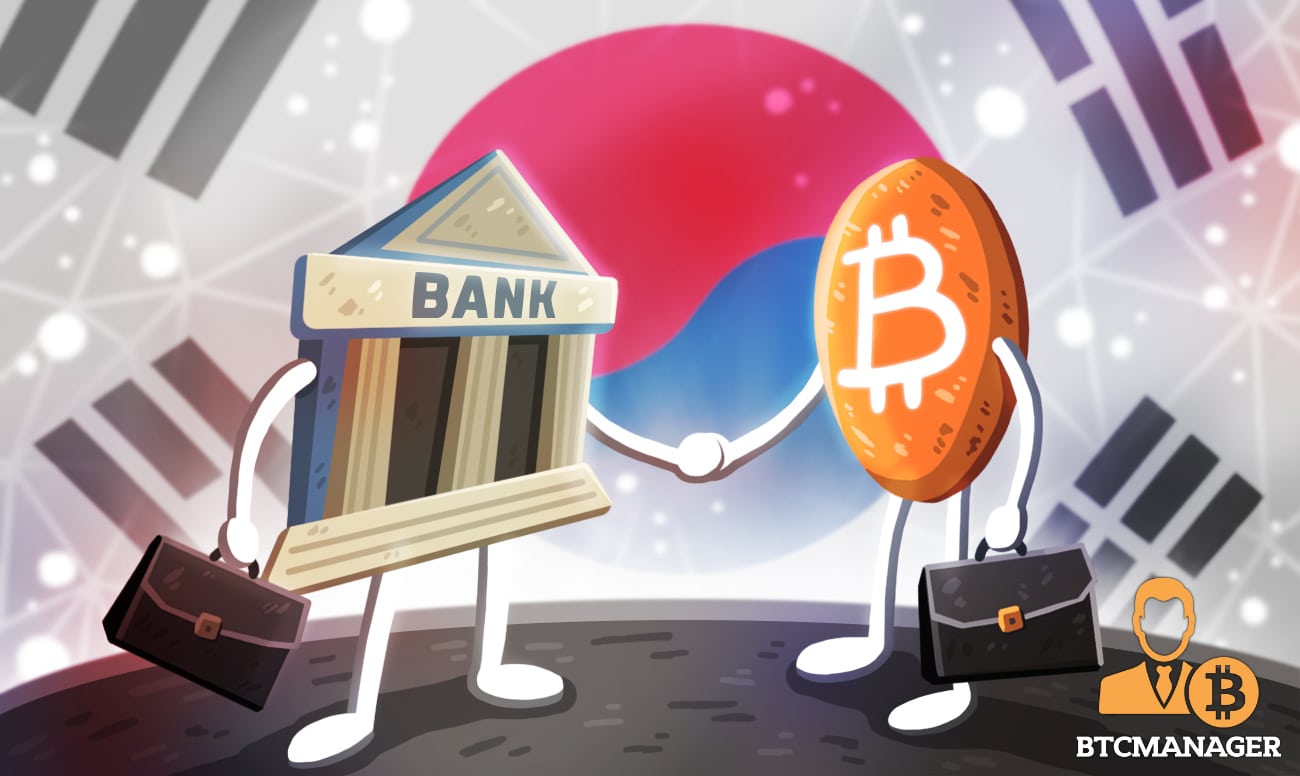 Leading South Korean lenders are now putting preparation in top gear to roll out custodial services for bitcoin and other digital assets. The move follows the government's recently amended Special Financial Transactions Information Act, according to a report by local news platform, MTN on August 13, 2020.
Korea's Big Four Banks Eye Bitcoin Integration 
These are exciting times indeed for the South Korean cryptocurrency industry, as the nation's largest banks are now putting preparation in top gear to start offering clients bitcoin (BTC) and altcoins custodial services.
It will be recalled that earlier in March 2020, the South Korean National Assembly amended and passed the "Act on Reporting and Use of Specific Financial Information Bill," a move that officially gave bitcoin and other cryptocurrencies a legal status in the country.
Taking advantage of the new regulatory standing of cryptoassets, which is expected to go live by next year,  four out of the top five banks in South Korea: NH Nonghyup Bank, Kookman Bank, Woori and Shinhan banks are now putting the necessary infrastructure in place to offer their clients crypto custodial services. 
Per sources close to the matter, 56-year-old Kookmin Bank which is the largest commercial lender in South Korea, reportedly filed a patent for a cryptocurrency investment platform trademark earlier this year and the bank has also inked a deal with Hatch Labs, a blockchain security firm, for the creation of highly secure crypto storage facility.
Mixed Reactions 
While the crypto custodial service push is a welcomed development for the South Korean and global cryptospace in general, as it shows the industry is slowly but steadily maturing, some observers have criticized the nation for being too slow to implement amenable crypto regulations.
Park Seong-jun, Director of Dongguk University's Blockchain Research Center reiterated that:
"Foreign nations are moving very quickly, but Korea has no legal system, so it is slower than expected. I am worried that the nation could be left behind in innovation." 
It's worth noting that South Korea has been actively exploring the potential of blockchain technology in various sectors of its economy for quite some time now, and the nation has also set up a committee to study the pros and cons of developing a central bank digital currency (CBDC).
On August 13, 2020, reports emerged that South Korea's blockchain-based drivers' license issuance system which was officially launched in May 2020, has now attracted more than one million users.