South Korea: Shinhan Bank Turns to Blockchain Technology to Augment Financial Services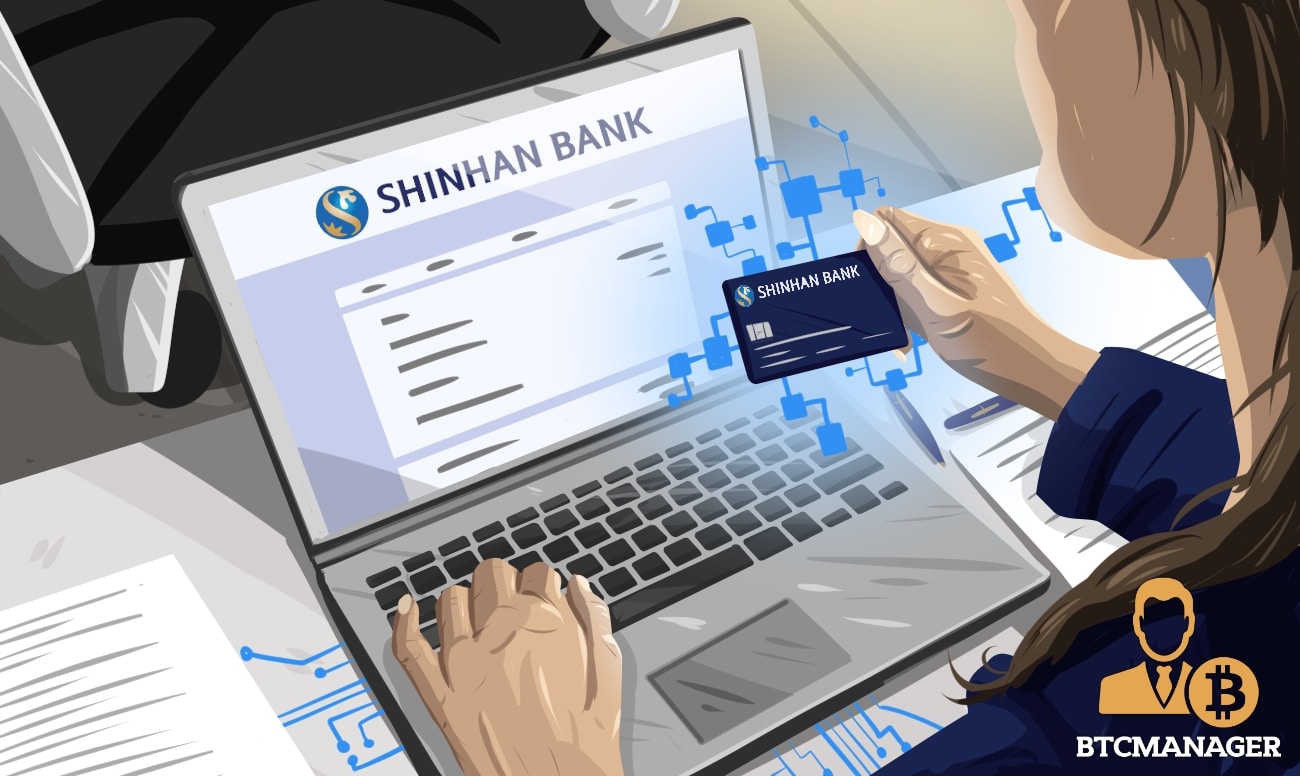 South Korea's second largest bank has started a pilot project to implement a blockchain-based work process across a range of financial services and internal protocol management systems, reported Korea Times on December 10, 2018.
Leading Blockchain Adoption
Managing assets of over $260 billion and storing $192 billion worth of the Korean won, Shinhan Bank is one of the largest financial players among all Far East nations. Now, CEO Wi Sung-ho is spearheading an effort to integrate blockchain technology within traditionally followed banking administration, presumably after several competitors have deployed or are starting to pilot innovative approaches that leverage blockchain technology.
Around the world, banks view blockchain as an answer to the growing needs of merging information technology, data protection, financial services, and tighter business management in a fast-changing banking environment.
In November 2018, Shinhan announced a pilot project involving the settlement of Interest Rate Swaps (IRS) transactions on a blockchain platform was successful, and the technology would be fully adopted. The move marked the first instance of a local firm to implement the technology within the framework of traditional finance.

In the latest development, Shinhan is adopting the use of smart contracts to settle derivative transactions, a task formerly managed on physical databases and computer programs to track the issuance and operation of a financial derivative. Using distributed ledger technology (DLT), the reliability and accuracy of the product are increased multifold.
Exploring Blockchain for a Range of Services
An official from Shinhan bank noted the "blockchain-based process" brings across standardized rules for governing and managing financial and administrative records, moving over the traditional process where physical cross-checking led to errors despite the strict requirement. The official added:
"The new system helps to remove such human errors and helps improve work efficiency through clearer, task-related communications rather than wasting time on correcting mistakes. The program will be expanded after it proves to be stable. We will continue to develop new technology that can be put in place for various departments."

The bank's self-funded "blockchain lab," a unique research body led by Hary Yoon that strategizes and determines the use of DLT within Shinhan's offerings, has reportedly completed a process that trained bank officials for offering superior customer services with the use of blockchain technology.
As per reports, over 400 senior and associate-level staff attended an estimated 20 sessions held between March and November 2018 to facilitate blockchain-based projects and ideas across different departments and business verticals, especially those requiring third-party data sharing and verification.

The blockchain lab additionally explored the use of DLT in client businesses dealing in export and import, lending, derivatives, stock trading, bond transactions, foreign exchange, pension, and remittances.