Spanish Energy Supplier Iberdrola Uses Blockchain to Prove 100% Of Energy Supplied is Renewable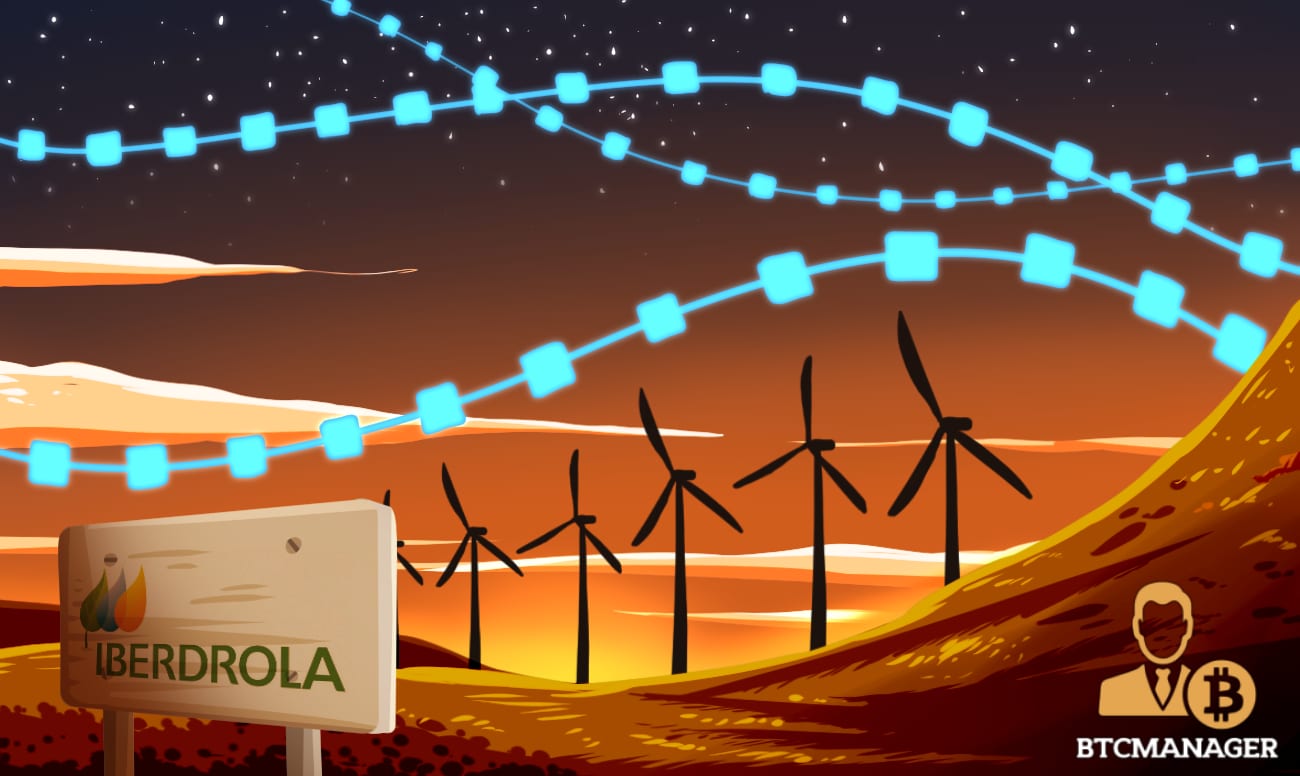 Iberdrola, a highly reputed Spanish energy company, in conjunction with Kutxabank and the Energy Web Foundation distributed ledger technology (DLT) platform, has reportedly used the tech to prove the renewability, transparency and cost efficiency of electricity it generates for users, reported Europa Press on Jan 14, 2019.
DLT for Energy Tracking
Per sources close to the development, Iberdrola has proven that their electricity is 100% renewable via a blockchain solution developed by the Energy Web Foundation, an open source DLT platform which tracks the supply and consumption of power by customers in real time.
Specifically, this experiment generated renewable energy from three sources which are Oiz and Maranchón, two wind farms located in Biscay province and Guadalajara province respectively, and San Esteban hydroelectricity plant in Ourense province.
Next was the supply of the energy to Kutxabank, a bank that is located in the Basque Country in Western Pyrenees and Córdoba in southern Spain.
Iberdrola says it has been able to find out that DLT has significant advantages in the energy sector including cost efficiency, prioritization of energy distribution and more.
DLT Gaining Massive Adoption in the Energy Sector
Importantly, the firm noted that DLT fosters transparency in the energy sector, as "guarantees of origin (GoO)" can be issued to consumers to prove to them that the source of the electricity they are paying for is 100 percent clean.
"This innovation shows us that it is a crucial catalyst in the process of decarbonising the economy, allowing traceable, secure and rapid transactions," Iberdrola declared.
In addition to offering clients blockchain-powered green energy, Iberdrola says it has also started using the burgeoning technology to facilitate wholesale electricity and natural gas trading, making it possible for agents to buy and sell energy without intermediaries.
Whilst blockchain technology has proven it can help financial institutions and fintech firms process cross-border payments faster, these are watershed moments when forward-thinking firms begin harnessing the potential of DLT in the energy sector.
In October 2018, BTCManager informed that Wala had partnered with the Ugandan government to develop a high-capacity blockchain-based clean energy system in the country.
In related news, BTCManager reported on January 10, 2019, that the United States Department of Energy has released  $4.8 million for the research and development of areas in need of blockchain application in Fossil Power Generation.