Square Enix Joins Oasys' Blockchain Ecosystem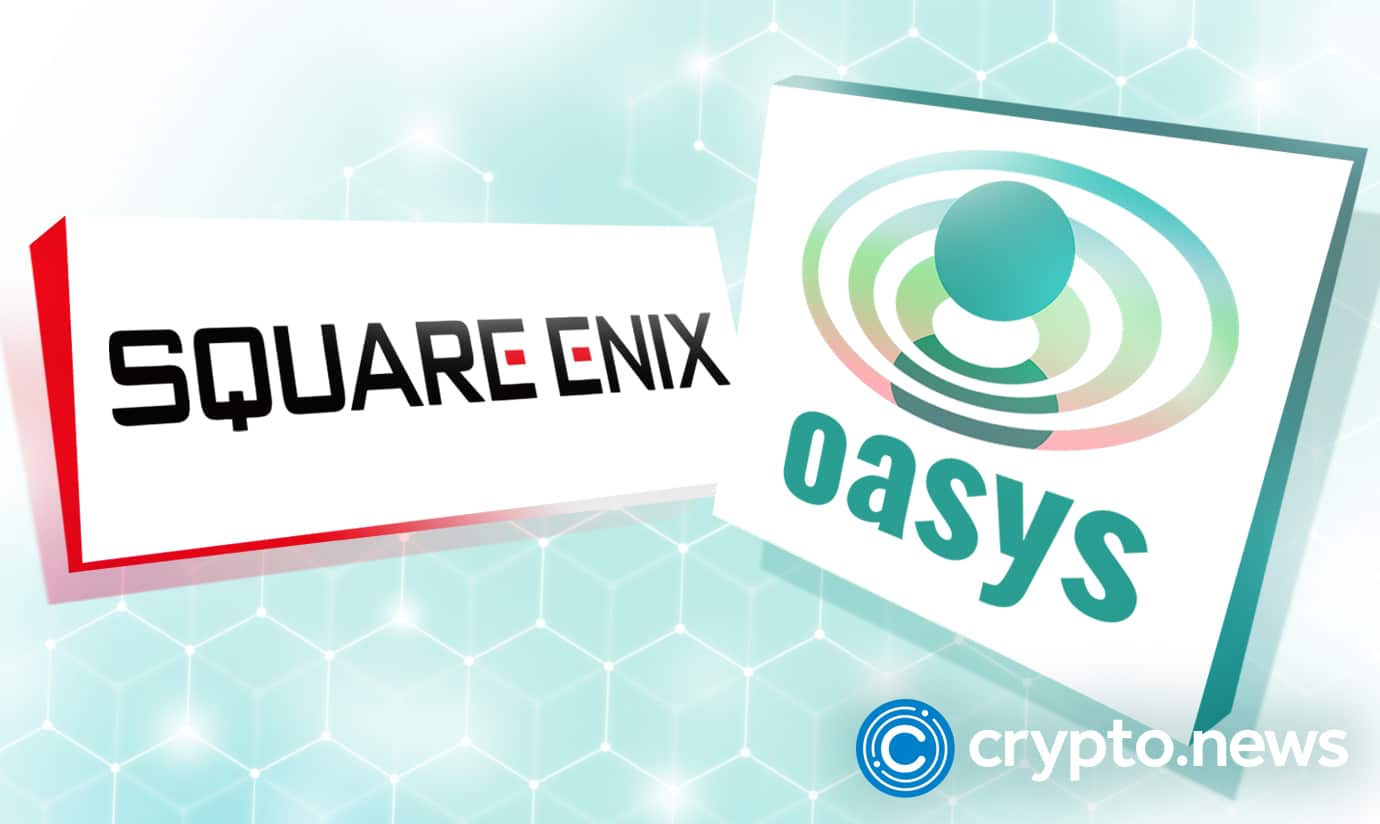 The Japanese video game developer, Square Enix, has expanded its blockchain drive by becoming part of a chain following its latest partnership. The latest development sees the video game giant become a node validator on an eco-friendly Proof of Stake (PoS) blockchain.
Square Enix Begins Collaboration with Oasys
The partnership with Oasys implies that Square Enix is now a node validator. By becoming a node validator, the firm will handle some parts of the blockchain and undertake other roles to keep the network secured.
However, the new protocol on the Oasys platform will kick off later in the year. It will initially be launched with 21 validators, with the developers able to add more in the future.
Meanwhile, the Dragon Quest publisher joined other game makers like Sega, WeMade, Ubisoft, and others to collaborate with other blockchain networks.
Furthermore, the company intends to work closely with Oasys to explore the possibility of utilizing user inputs to develop new games on the blockchain.
The firm is one of the largest game developers to invest massively in blockchain technology. At the start of the year, Yosuke Matsuda, president of Square Enix, revealed that tech would be the company's new focus in 2022.
In April, the game developer established a Blockchain Entertainment Business Division. It has made many strategic moves to bolster its foray into the blockchain ecosystem and accelerate its investment drive.
Blockchain Investments
In May 2022, the "Tomb Rider" developer sold its Western Studios and parts of its intellectual property (IP) to the Swedish gaming company, Embracer.
Square Enix initiated the selloff to generate funds to invest in blockchain, cloud, and AI.
Moreover, Embracer paid Square Enix $300 million. The payment was for two of its North American studios, alongside other gaming products like Tomb Raider, Thief, Legacy of Kain, and others.
The move signals Square Enix's interest in utilizing blockchain technology to scale its gaming services.
In another development, the firm began its NFT journey in March 2021 following its partnership with the blockchain gaming firm Double Jump Tokyo. The deal seeks to create digital tokens for the video game series Million Arthur.
With the explosion in crypto adoption, blockchain gaming is becoming the latest craze in the digital space.
The mainstream gaming enterprises have been venturing into the world of NFT and seeing the blockchain-based game as a potential revenue stream. Fortune Business Insights estimated the blockchain gaming ecosystem to be over $200 billion in 2020.
Game lovers seem to enjoy blockchain games due to their numerous incentives. The tokenization of games where players can stake or earn tokens has doubled its acceptance. As a play-to-earn activity, players enjoy the benefits of redeeming their assets, which can be converted to fiat or used to purchase other digital collectibles.
Notwithstanding the various opportunities that blockchain presents, seemingly critical issues need addressing. System setbacks, slow processing, and high gas fees are some hurdles the community should consider.