Stablecoin settlement is up 15% to $7 trillion in 2022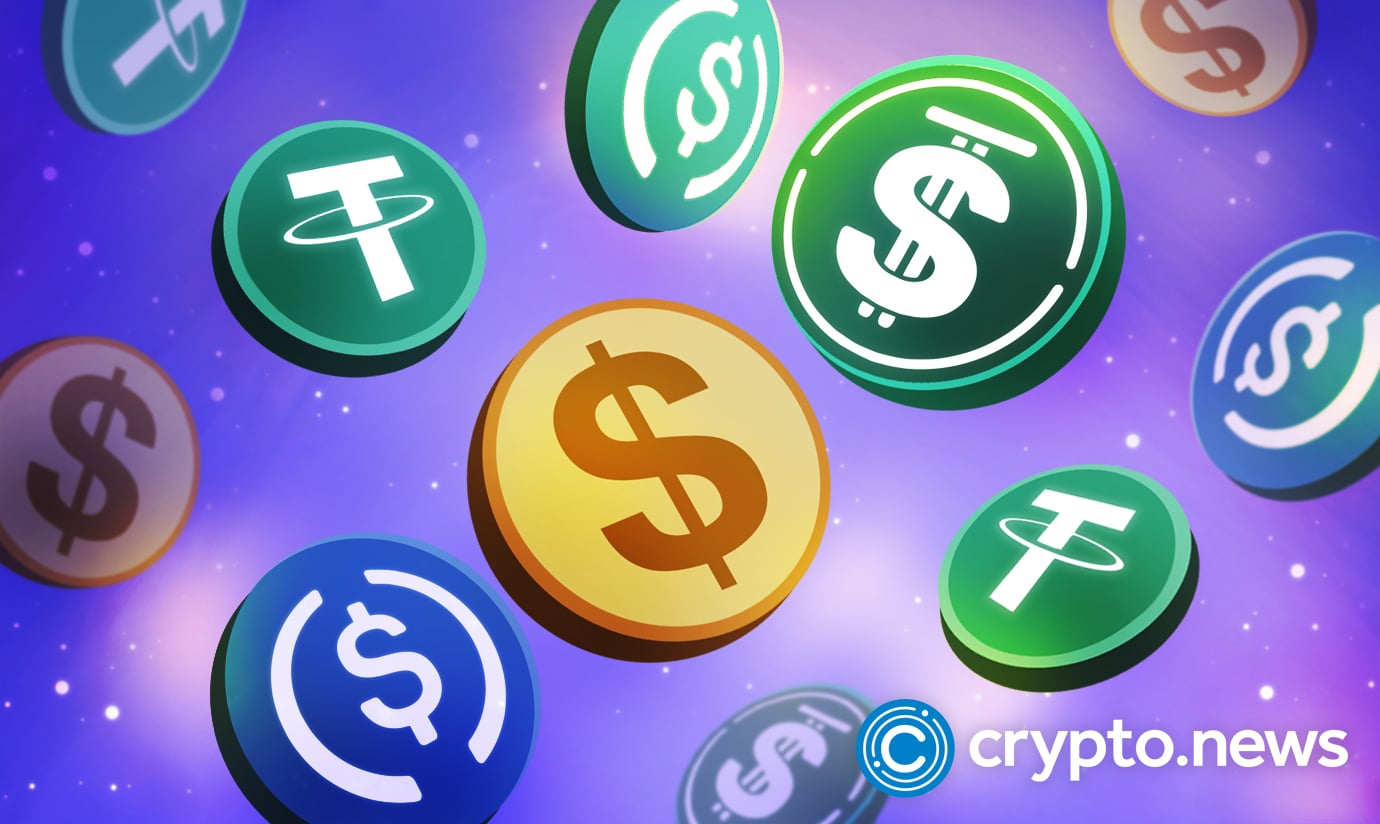 Stablecoin adoption continues to go up in 2022 to top $7 trillion, notwithstanding the bearish conditions in the crypto market.
Stablecoins dominate settlements
According to CoinMetrics, the stablecoin settlement had risen by 15% to hit $7 trillion in 2022 compared to 2021, when it was just above $6 trillion.
The value settled might hit $8 trillion in the remaining days of the year. Patrick Hansen, director of EU strategy and policy and financial adviser, compared the settlement in stablecoin with the amount settled in Mastercard. He indicated that the amount had surpassed the money paid by Mastercard. USDC stablecoin is dominating in the growth.
Stablecoins are a crucial part of the crypto economy in the present world. Despite the recent bear market, the volumes of coins pegged to fiat continue to grow to dominate most exchanges.
What makes stablecoins more trendy?
The debate on comparisons between stablecoin usage and credit card transactions continues in crypto Twitter beating one analyst to the other. Most users have indicated that the comparison does not hold weight because they are different. The distinction between them is clear because credit cards denote consumer spending, whereas stablecoin settlements are transactions for crypto trading.
In addition, the currency spent in credit card transactions is the U.S. dollar. At the same time, the value in stablecoins is pegged on the U.S. dollar (indicating it might be less or more). According to CryptoQuant, although USDT has faced volatility in the past few months, it continues to enjoy a grip in the market.
Regulations on making stablecoins usable
Using stablecoins in day-to-day purchases is not possible at the moment because no proper regulations permit their use in the market compared to Mastercard and Visa. In a quest to remove the barriers, U.S. Congressman Pat Toomey, who is set to finish his term, looks forward to changing the terms by tabling the stablecoin bill.
Senator Pat Toomey's bill proposes that financial regulators permit non-bank and non-state entities to issue stablecoins. They will be allowed to do that if they have required licensing from the U.S. Office of the Comptroller of the Currency (OCC) with a proper backing of tangible assets.
The market capitalization of stablecoins
Data from CoinGecko indicates that stablecoins market capitalization is currently at $140 billion, which is about 16.5% of the entire market. The dominant stablecoin by supply is Tether-issued USDT with 66.3 billion USDT. USDC follows with 44.3 billion in market supply. The combination of USDT and USDC makes up about 80% of the entire market.
Stablecoin adoption continues to go up in 2022 to top $7 trillion, notwithstanding the bearish conditions in the crypto market.