Stellar Widens International Partnerships, Paves the Way for Next Institutional Open-Source Payments Protocol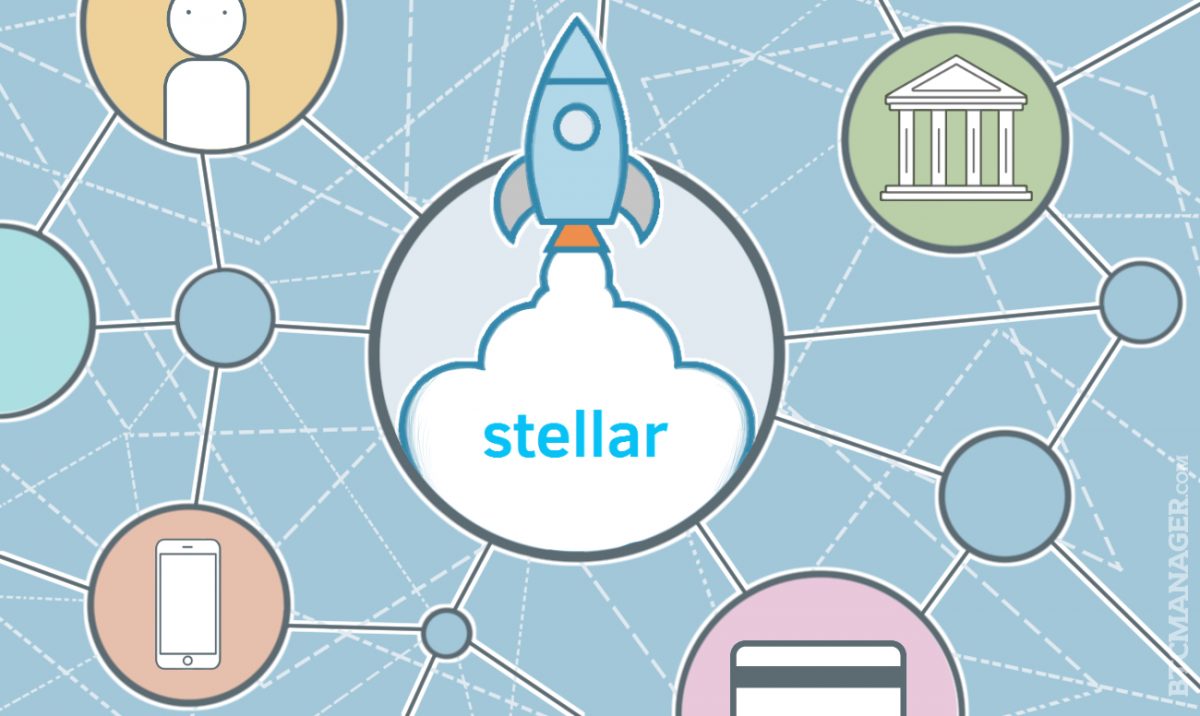 We now are living in a globalized world where the ability of easily making low-cost global transfers, cross-border transactions or payments is becoming increasingly important. Since the birth of Bitcoin, we have seen a growing interest in the potential of open-source payment networks which are able to cut costs and pave the way for companies to access new grounds.
Stellar is a non-profit open-source payments protocol much similar to Bitcoin backed by a San Francisco-based startup called Stripe. Stellar provides an online ledger, or Blockchain, that can effectively verify money movement or anything else of value without the need for any kind of central authority or government to validate the transactions. Lumens are the cryptocurrency used in Stellar's network, denoted XLM and its price has jumped sharply over the past 24 hours, over 50 percent.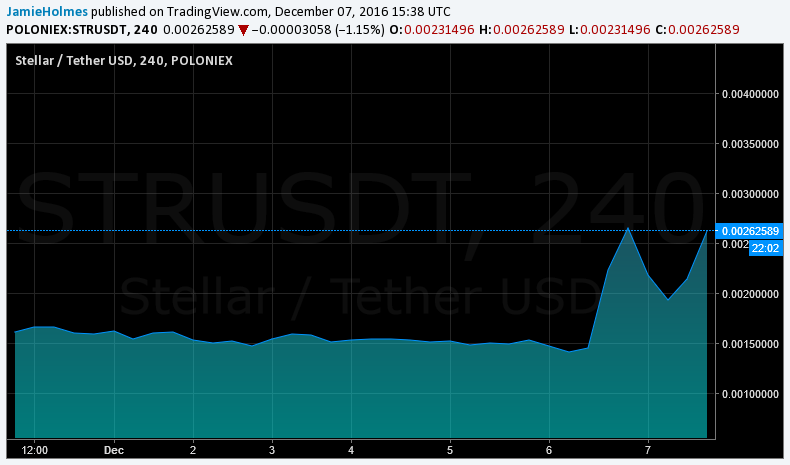 A network like Stellar can also ultimately help money-movers cut costs, though this will only work if the use of the protocol is to become widespread. So, for the network to effectively work, it must be composed by many participants. And that is exactly what Stellar is looking for; a network of strong partners around the globe.
The main catalyst behind the large price jump in XLM is down to Stellar's recently revealed partnerships with four financial institutions to enable low-cost global money transfers to the Philippines and cross-border payments to and from India, Europe, Kenya, Ghana, and Nigeria. Stellar announced that its payments network has now increased their existing money transfer operations in Europe, Africa, and the Philippines, including Tempo and the Philippines-based Coins.
Stellar announced that its payments network has now increased their existing money transfer operations in Europe, Africa, and the Philippines, including Tempo and the Philippines-based Coins.
Stellar's four new partners are:
Coins.ph, a leading mobile financial services provider for the underbanked in Southeast Asia, has announced that its Stellar integration is now live.
Flutterwave, a cutting-edge pan-African fintech and services company, will use Stellar to support cross-border payments for M-Pesa, a mobile platform for money transfer and financial services.
ICICI Bank, India's largest private sector bank, is integrating with the Stellar network to support money transfers internationally and within India. ICICI is planning to launch a pilot program on Stellar for cross-border payments without traditional wire fees and a mobile wallet application with a Stellar backend.
Tempo Money Transfer, a high-tech European licensed remittance provider headquartered in Paris, France, has integrated with the Stellar network. Starting today, people can send global remittances to Europe through Tempo, and to financial institutions, such as Coins.ph in the Philippines, which are connected to the Stellar network.
The outcome of this is that people can send global remittances to anyone in the Philippines using a Stellar wallet or from any institution connected to the Stellar network. Stellar also connects with ICICI Bank and brings cross-border payments in India, Africa, and the Philippines. For the 21 million M-Pesa users who are limited to transacting in Kenya, this move will expand their ability to send payments regardless of whether they are based in Kenya, Ghana or Nigeria.
Apart from these new four partners the company also established a partnership with Chinese giant LeEco which runs a dedicated online payments and banking company called LeFinance. This subsidiary company is now developing services that will use Stellar to move money to and from businesses and customers abroad. The company is embracing Stellar because it believes that it is the best mechanism to quickly and inexpensively move any country's currency across borders and around the world.
Lumens have been distributed for free to individuals across the world based on their Bitcoin usage, whereby over 2.6 billion Lumens have been given away and with these latest business partnerships, it is enticing people to use the network.
Why this is powerful is that, by integrating with Stellar, all of these organizations will immediately gain access to all the other institutions on the Stellar network, enabling their customers to send and receive low-cost and instant money transfers. And likewise, any new financial institution that joins the Stellar network will also be able to transact directly with Coins.ph, ICICI, Flutterwave, and Tempo, accessing their large and diverse customer bases.
Stellar also hopes to keep adding partners to the network and continuing its mission of making a massive impact in how money moves around the world through 2017 and beyond.
Sending and receiving money internationally has always been an expensive task. This is precisely what Stellar is looking to change and that's why Stellar is widening its aim to increase its open source payments network. The company believes that by expanding globally and making the right partnerships it will go one step closer to leading the international global transaction rail system.