Stellar Launches First Zero-Fee Decentralized Exchange StellarX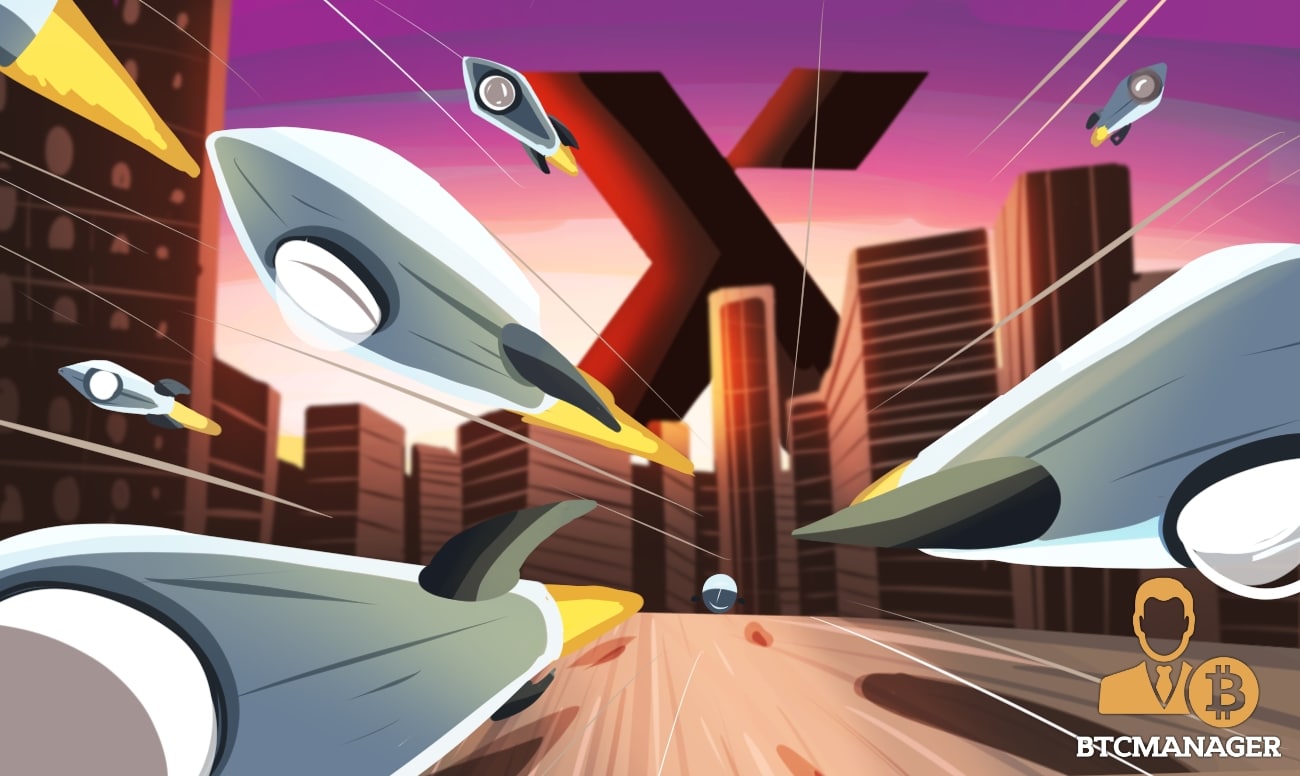 StellarX, the long-awaited exchange based on the Stellar (XLM) protocol, is now fully operational. Interstellar, the company behind the exchange, made the announcement in a September 28, 2018, Medium blog post.
StellarX Exchange Is Fully Operational
StellarX, a Stellar-based zero-fee decentralized crypto exchange, has left its beta phase and launched on September 28, according to the company's Medium blog post.
Interstellar, the company behind the platform, initially announced the exchange back in July 2018, saying that it will be based on Stellar's universal marketplace. Stellar is an open-source protocol used for cryptocurrency to fiat transfers. According to CoinMarketCap, the platform's native cryptocurrency, XLM, is currently the sixth largest in the world, with a market cap of just over $4.8 billion.

(Source: Twitter)
According to the company's co-founder, the "X" in StellarX's name is not a reference to "exchange," as it might initially appear, but a representation of the algebraic "X" – intended to signify that the platform will be open to "Anything. Anyone. Anywhere."
In the press release, StellarX is positioned as a "real fiat onramp," introducing new features that allow users to deposit U.S. dollars to their StellarX accounts, via ACH, directly from a U.S. bank account. In addition to that, the exchange also shows tokens for Euros, Philippine Pesos, Nigerian Naira, Chinese Yuan, Hong Kong Dollar, and the British Pound.

StellarX coin listings for different cryptocurrencies.
(Source: Medium)
In-app deposits and withdrawals for all of these fiat currencies will become available to StellarX customers as soon as their issuers support the platform's standards, the release detailed.
On the crypto side, the most popular coins such as bitcoin and ether are already in place, and the company announced the arrival of other cryptocurrencies that currently stand at the top of CoinMarketCap's list. In the blog post, StellarX also revealed its plans to add digitized versions of other kinds of assets, such as bonds, stocks, real estate, and commodities.
Will Stellar (XLM) Take off?
Crypto enthusiasts looking to trade without fees aren't the only one who will benefit from the launch of StellarX. Stellar's native XLM coin could see a surge that mirrors the company's successful development.
The launch of the Stellar-based exchange could put XLM into the spotlight and get more banks interested in the coin due to its possible price stabilization. Bank involvement with the coin would trigger less volatile price movements for handling cross-border transactions.
StellarX allows its U.S. users to fund their exchange accounts directly from their bank accounts and pays the fees for all transactions made on the platform instead of users, which could make it more attractive for those new to crypto investing.