Storiqa Brings E-Commerce to the Blockchain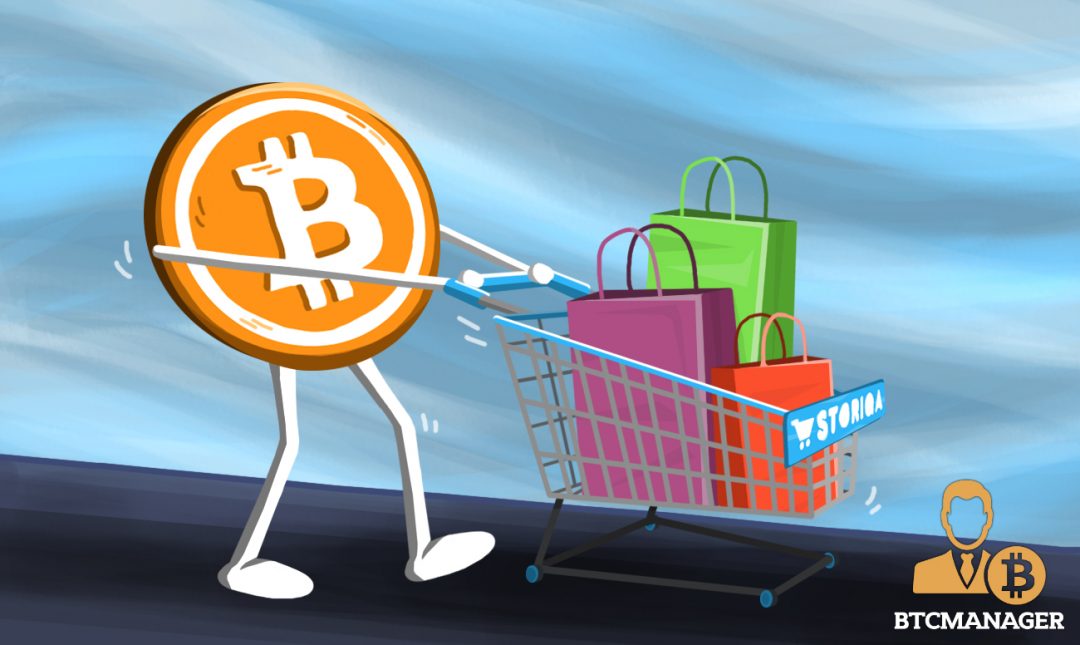 The grand sweep of recent blockchain developments has found a place in the world of e-commerce. By eliminating many of the downsides of managing an online shop, Storiqa offers a clear set of tools so that anyone can build their online commercial presence.
Smart Contracts, Cryptocurrencies, and the Modern Marketplace
Almost six million individuals use some form of cryptocurrency wallet, and the figure is growing along with the popularity of blockchain technology. Not only that, but the entire market capitalization of cryptocurrencies has more than tripled since early 2016. As interest grows in these markets, there are still just a few outlets that accept cryptocurrencies.
Some larger operations do make it possible, but these are few and far between. Consumers also must consider the legitimacy of the seller, which is sometimes harder to determine with smaller companies.
Lastly, as the e-commerce sector is looking to push over $2.2 trillion by 2018, analysts are now looking at three factors that make up a swollen market need.
Fortunately, Storiqa may be able to provide the necessary tools to capitalize on this need. Using the Ethereum blockchain, Storiqa plans to bring the e-commerce market to small and large producers alike.
Complete Package
It is often daunting for a smaller company to market themselves online efficiently. Things become more difficult when the company's budget does not match that of much larger enterprises.
With Storiqa, users with any background will be able to setup and launch their online store. Features of the store will include the latest e-commerce technologies including cryptocurrency exchanges and the use of Storiqa tokens (STQ). The STQ token is the most cost-efficient mean of payment on the platform. Moreover, with STQ seller will be able to use all of the marketing tools (goods localization, sales analytics, affiliate marketing, etc.) Buyers will also enjoy higher cashback in case of STQ payment.
Storiqa also offers 24/7 customer support in eight different languages and provides a ready-to-use interface to get started quickly. On top of a massive reduction in marketing expenses, Storiqa helps users in establishing customer confidence in their brand with goods localisation from content and media production.
The mix of these factors gives every business, big or small, an opportunity to access a global market. By using varied payment options, as well as a secure means of exchange, Storiqa makes it easy for companies to compete in the 21st-century marketplace.
The Storiqa team stated, "We are often asked a question how we differ from Alibaba or Ebay. We are not ordinary market place because we aim to help small-scale producers to go global."
"They can do it faster with Storiqa because we offer goods localization through the Storiqa community (copywriters, photographers), affiliate marketing (traffic owners will help to attract buyers to particular goods), our multicurrency wallet including cryptocurrency, and a transparent review system."
Storiqa ICO
The ICO begins on November 28, 2017, and will end on December 28, 2017, with each STQ token costing $0.003. There is a soft cap of $5 million and a hard cap of $25 million. The offering will end once the hard cap threshold has been reached. The ICO period also coincides with the release of Storiqa's Market beta launch on December 11, while early 2018 will see the first implementations of cryptocurrency and smart contacts.
The funds raised will be used to launch the platform and integrate the token with finance and marketing promotion.For more information on their bonus system and distribution algorithm, please visit https://ico.storiqa.com/ and read the whitepaper.