Streaming Service Twitch Offers Discount for Crypto Subscribers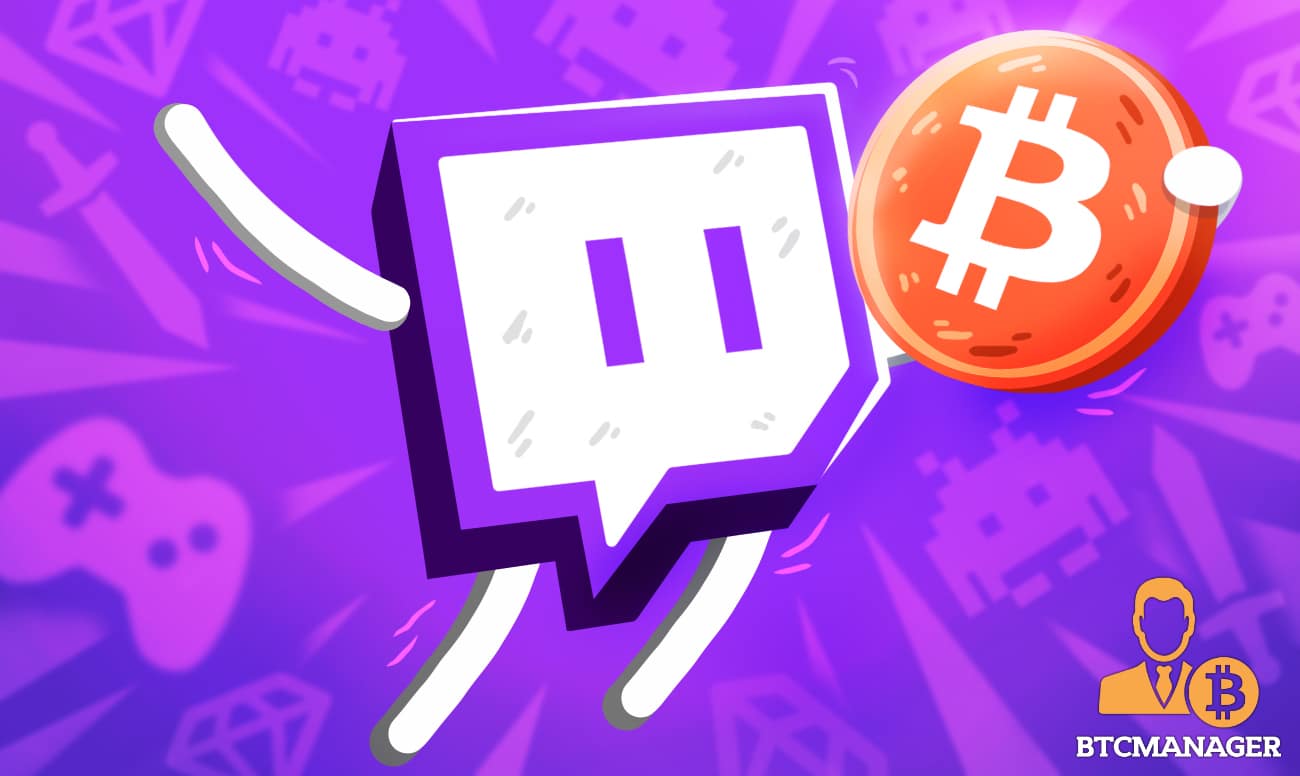 More than a year after disabling crypto payments, Twitch is back on the cryptocurrency bandwagon with discounted subscription plans for customers who pay using virtual currencies. As more service platforms integrate with exchanges and other payment gateways, crypto token payments may take-off leading to the desired broad-based retail adoption of cryptocurrencies.
Get 10% Off on Twitch Subscription Using Crypto
According to a tweet from crypto payment service provider BitPay earlier in July, Twitch users can save 10 percent on subscription fees using cryptocurrencies. BitPay processes virtual currency payments for numerous tokens including Bitcoin (BTC), Ethereum (ETH), and XRP, as well as stablecoins like USD Coin (USDC) and Paxos (PAX).
Founded in 2011, the Amazon-backed service has become one of the largest streaming platforms in the world with about 15M active users per day and 3.2M monthly broadcasters. Over the years, Twitch has cornered the livestream gaming arena, with more than 1M people watching the Counter-Strike: Global Offensive Major Grand Final back in 2017.
By partnering with BitPay, Twitch will be hoping to leverage not only the former's crypto payment processing ability but BitPay's experience in the online gaming arena. Back in May 2020, BitPay published a blog post about the need for online gaming operators to adopt cryptocurrency payment options, adding:
"It is time to consider accepting bitcoin and other cryptocurrencies as a method of funding."
According to BitPay, crypto payment acceptance broadens the horizons of services like Twitch, providing more subscription avenues for customers. As part of the May 2020 blog post, BitPay claimed that websites that offer at least four payment channels have a significantly higher sales conversion rate than platforms that offer less than four options.
The announcement from Twitch means the company joins the likes of Microsoft and Take Two as firms in the gaming arena that support crypto payments.
Normalizing Cryptocurrency Payment Options
Twitch is no stranger to crypto adoption but as previously reported by BTCManager, the company did drop cryptocurrency as a payment option back in March 2019. Before this decision, Twitch's involvement with virtual currencies saw Brave enabling streaming on the platform earning crypto rewards.
BitPay for its part has been heavily involved in extending the reach of crypto payment adoption. In February, the cryptocurrency payment processor inked a deal with Poynt, a point-of-sale (POS) terminal maker to extend crypto payment capability to 100,000 retail locations across the globe.
The growing popularity of stablecoins is reportedly incentivizing more merchants to consider cryptocurrency payment adoption given that these tokens are free from the volatility associated with other cryptos.