Stryking.io and FC Bayern Munich Partner for Blockchain-based Digital Collectibles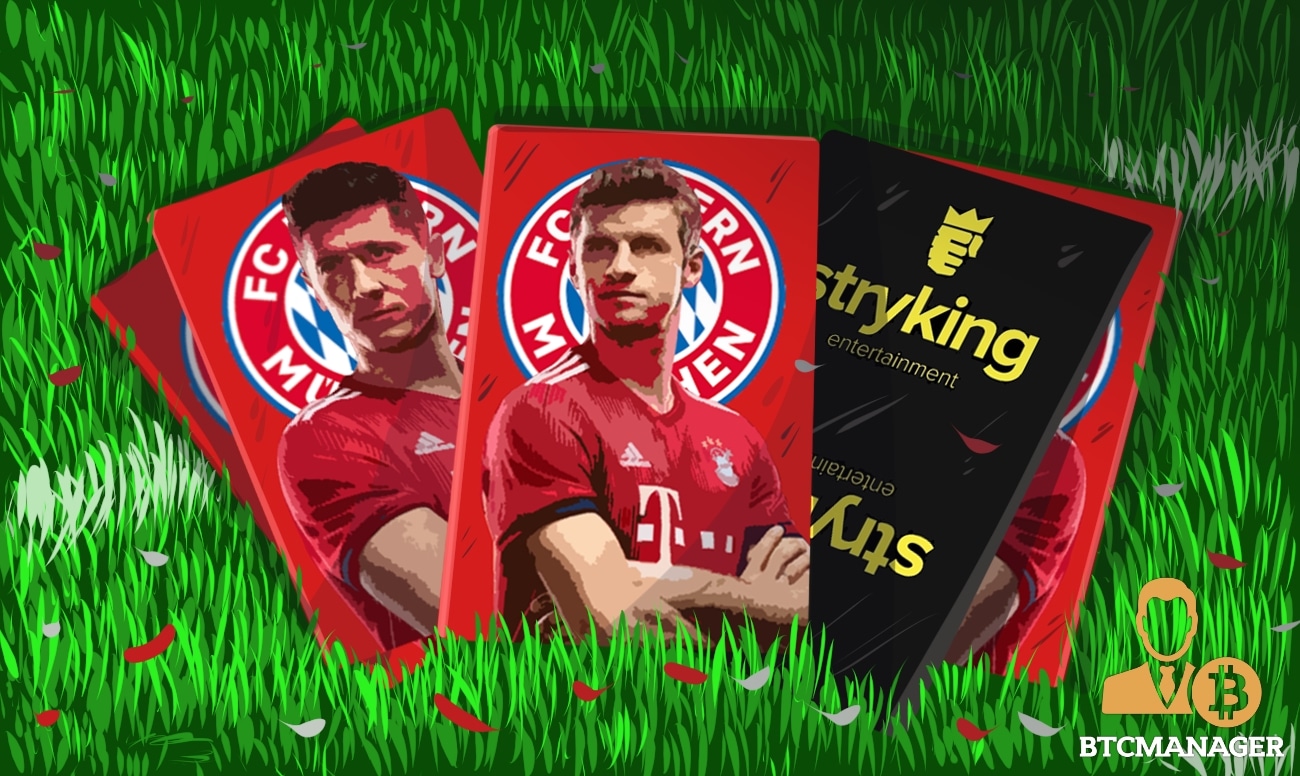 Stryking.io, a distributed ledger technology (DLT) based gaming platform from the stables of Animoca Brands, a publicly listed firm that develops and publishes games and apps for smartphones and tablets, has inked a strategic partnership deal with German football champions, Bayern Munich. The deal will enable Stryking.io to create digital collectibles based on the soccer stars of the club, according to a press release on October 10, 2019.
Bayern Munich Joins the DLT Movement
Reigning German football champions Bayern Munich has joined a growing list of sports clubs doing great things with blockchain technology.
As stated in its press release, Stryking.io, a new DLT-based sports and gaming platform, has signed a strategic partnership with Bayern Munich for the creation and distribution of digital collectibles based on the clubs popular stars which include the multiple award-winning goalkeeper Manuel Neuer, Robert Lewandoski and a host of other players.
Specifically, Stryking has hinted that the digital collectibles will be in the form of non-fungible token (NFT) player cards and holders will be able to use them to compete against each other or sell them on the Stryking.io marketplace.
The NFT player cards will allow holders to build virtual team line-ups and play football matches against the line-ups of other users.
Stryking says the results of the matches are calculated "based on real-live results or historical data," making it possible for cardholders to increase the value of their NFT player cards.
Stryking and the Sports Ecosystem

Stryking claims its primary objective is to promote fan-engagement and monetization in the sports ecosystem. 
With the success of the Bayern Munich deal, Stryking says it will proceed to forge more alliances with popular sports clubs around the globe in a bid to make its dream of building a global platform for blockchain-based digital collectibles a huge success.
Commenting on the partnership with F.C. Bayern Munich, Dirk Weyel, Founder and CEO of Stryking Entertainment expressed his excitement over the deal, adding:
"In the coming weeks and months, we will add more football licenses and other sports to the platform. Our vision is to build a truly global hub where sports fans meet to collect and trade as well as play with their digital collectibles."
Just like in finance, supply chain and other sectors of the global economy, DLT is gaining massive traction in the sports world, as a good number of platforms have integrated blockchain technology and cryptos into their processes.
Earlier in September 2019, BTCManager informed that SportsCastr, a live video platform for sports had launched FanChain, to reward its users with cryptos for their contribution to the platform.