Surf Air: The Next Airline to Accept Payment in Bitcoin and Ethereum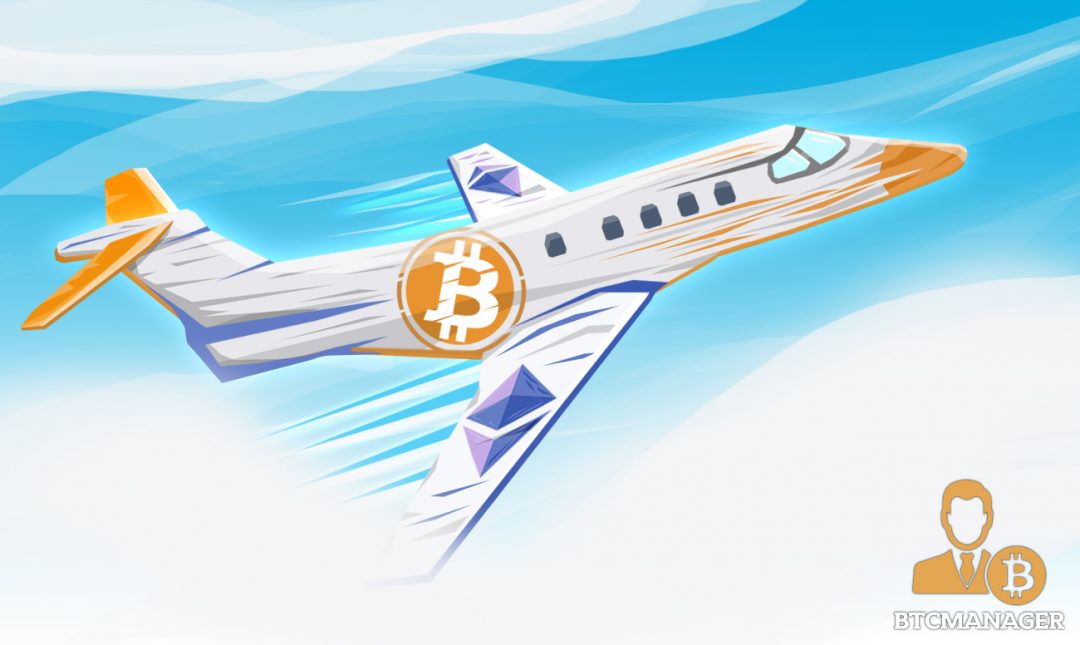 Surf Air, a California based airline company, announced on December 5, 2017, that it would be accepting payments in bitcoin and ether, two of the most popular cryptocurrencies. The airline has become popular because of its monthly "all you can fly" membership in addition to its air charter services.
Two Disruptive Forces
According to the company's Chief Executive Officer, Simon Talling-Smith, the cryptocurrency ecosystem is a disruptive field and bears a resemblance to Surf Air's attempts to revolutionize the air travel industry. Surf Air's plan, therefore, is to reconcile these two emerging ideas and be on the cutting edge. The company is even calling its adoption of cryptocurrencies a "natural progression."
Headquartered in Santa Monica, Surf Air commenced operations in June 2013. Earlier in 2017, the company announced plans to expand its service to Europe. Currently, it offers five tiers of membership, including Unlimited Global, Unlimited Europe, Unlimited United States and Unlimited California/Texas.
The annual membership prices start from around $35,000 (2.4955 BTC or 82.22 ETH) for Unlimited California/Texas and go all the way up to $85,000 (6.086 BTC or 199.66 ETH) for the Unlimited Global tier. These cryptocurrency equivalent prices are likely to change dramatically with time.
Transaction Fees a Genuine Worry
That said, the adoption of cryptocurrencies as a payment method by Surf Air does not mean that other merchants will follow suit. One of the most significant problems with bitcoin especially are the high transaction fees. While a transaction fee of a few dollars is not a concern when compared to the price of a Surf Air membership, it starts to become relevant pretty quickly for smaller amounts.
The problem of high fees has plagued the digital currency ecosystem for a long time now and has caused significant platforms, most notably Steam, a digital video game marketplace, to stop accepting cryptocurrency as a payment method.
Another problem for virtual currencies is that very few governments have made any official statements on their legality so far. In September 2017, Japan announced that it would legally recognize bitcoin exchanges and recognize the cryptocurrency as tender. On the other hand, countries like Vietnam and China have opted to ban exchanges in an attempt to curb the circulation of digital currencies within their borders. It remains to be seen whether financial epicenters, like the US, will allow these currencies to thrive.
At the time of writing, Bitcoin surpassed the $16,000 mark for the first time, merely days after breaking through the $10,000 barrier. With a fourteen thousand percent price increase in 2017 alone, the cryptocurrency market is starting to receive increased attention from companies, governments, tax agencies and just about everyone in the finance sector.
Even though the combined market cap of all cryptocurrencies at $350 billion is far from challenging that of the US dollar, it is no longer the tiny blip that it was just a couple years ago. The disruptive and radical nature of digital currencies is an undeniable threat to the finance industry.