SushiSwap community suggests abandoning Kanpai 2.0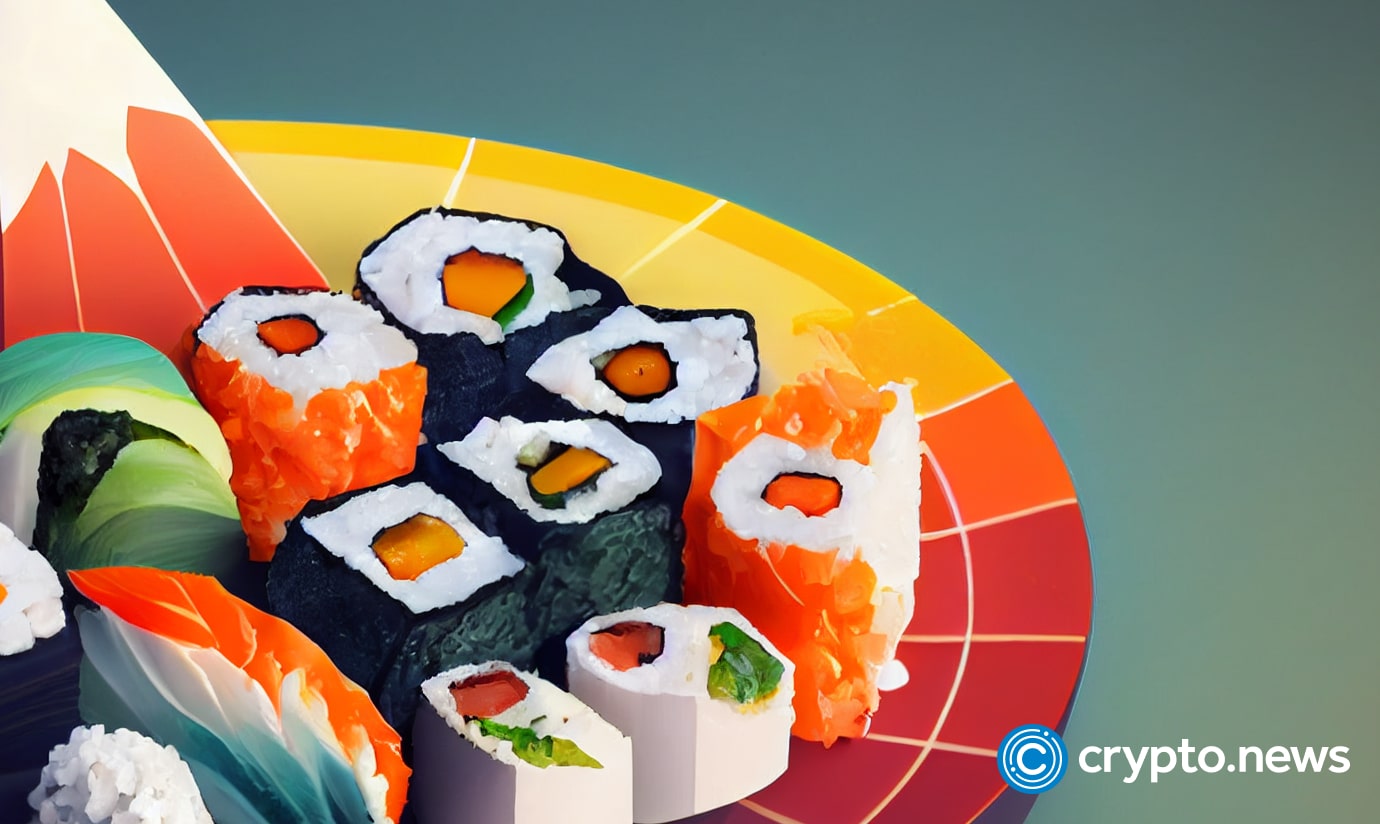 Members of the SushiSwap community want to abandon the Kanpai 2.0 model, as it has become the reason for the weak tokenomics of the crypto exchange.
The decentralized crypto exchange (DEX) SushiSwap community is proposing to return to the previous model, in which all of the commissions are transferred to the stakers of the xSUSHI token.
According to the authors of the discussion, since the creation of the Kanpai 2.0 model in December last year, the tokenomics of the project has weakened too much. The native token of the Sushi ecosystem (SUSHI) has lost its main purpose. It consists of receiving the generated commissions: 100 percent now goes to the project treasury.
Additionally, SushiSwap's Total Value Locked (TVL) has dropped from a peak of $8b to the current $400m.
"This has seen a relative decline from a top 5 DEX to 17th by trade volume and a decline in token price to essentially a flat line since mid 2022."

SushiSwap community discussion
The authors of the discussion also believe that the crypto exchange needs to introduce a governing board. According to the idea, it will consist of seven volunteers elected by xSUSHI holders. The Governing Council would develop an updated roadmap and improve the tokenomics of SushiSwap.
Last year, platform chief Jared Gray proposed temporarily directing all commission proceeds to SushiSwap's treasury. He noted that the exchange was facing a "significant deficit" that threatened its operations. The head of SushiSwap proposed setting up the Kanpai fee distribution protocol to deduct all fees in favor of the DEX treasury.