SushiSwap (SUSHI) Co-Founder 0xMaki Relinquishes Leadership Role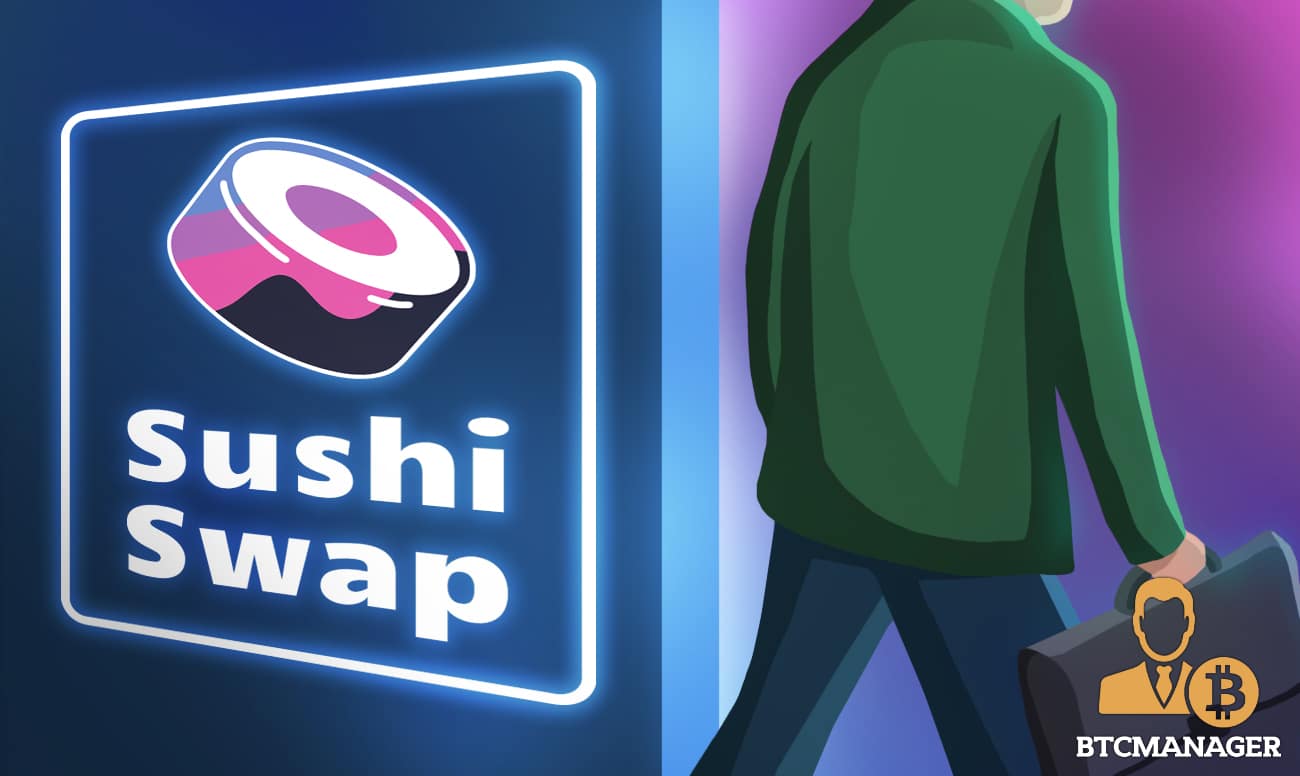 0xMaki has hinted at leaving his leadership position at SushiSwap (SUSHI) in favor of an advisory role in the decentralized automated market maker., according to a report by The Defiant on September 17, 2021.
0xMaki Stepping Down
0xMaki, the pseudonymous or semi-anonymous co-creator of the SushiSwap (SUSHI) decentralized exchange and automated market maker, is reportedly relinquishing his leadership position at the project, to function as an advisor to SushiSwap.
While sources close to the matter have hinted that 0xMaki's decision to step down may be due to compensation issues, as he previously commented on that matter via his Twitter handle, the Tracer DAO investor is yet to release an official statement concerning the move.
https://twitter.com/0xMaki/status/1435025850932490240
While the news of 0xMaki's SushiSwap exodus may come as a surprise to some, observers say signs of a crack in his relationship with the platform appeared on September 14, 2021, when his address was deleted from the project's multi-signature crypto wallet. 
0xMaki is often credited as one of the founders of SushiSwap and he helped restore normalcy to the protocol earlier in 2020 when founder Chef Nomi attempted a rug pull by withdrawing over $13 million from the network. 
Since that time, 0xMaki has been the figurehead of SushiSwap, driving it from the helm of total collapse to the multi-billion dollar DeFi protocol it has grown to become.
The SushiSwap Journey
Forked from the Uniswap (UNI) automated market maker and decentralized exchange in 2020, SushiSwap (SUSHI) became an instant hit in the decentralized finance space, thanks to its juicy yields and SUSHI rewards constantly dished out to its users.
In December 2020, SushiSwap inked a merger deal with Yearn.Finance, significantly boosting its DeFi market share and solidifying its status as a force to reckon with in the space.
"SushiSwap started as a Uniswap fork. But it's reinvented itself as a serious competitor. It has no VC backing (@UniswapProtocol needs to follow US regulations) and is grassroots, community-driven. For now, the builders are developing around SUSHI, " said Messari researcher Mira Chrisanto at the time.
At press time, SushiSwap ranks as the 8th-largest DeFi platform in the world, with $4.47 billion in total value locked, according to DeFi Pulse.