SushiSwap (SUSHI) Begins Distributing Rewards to Liquidity Providers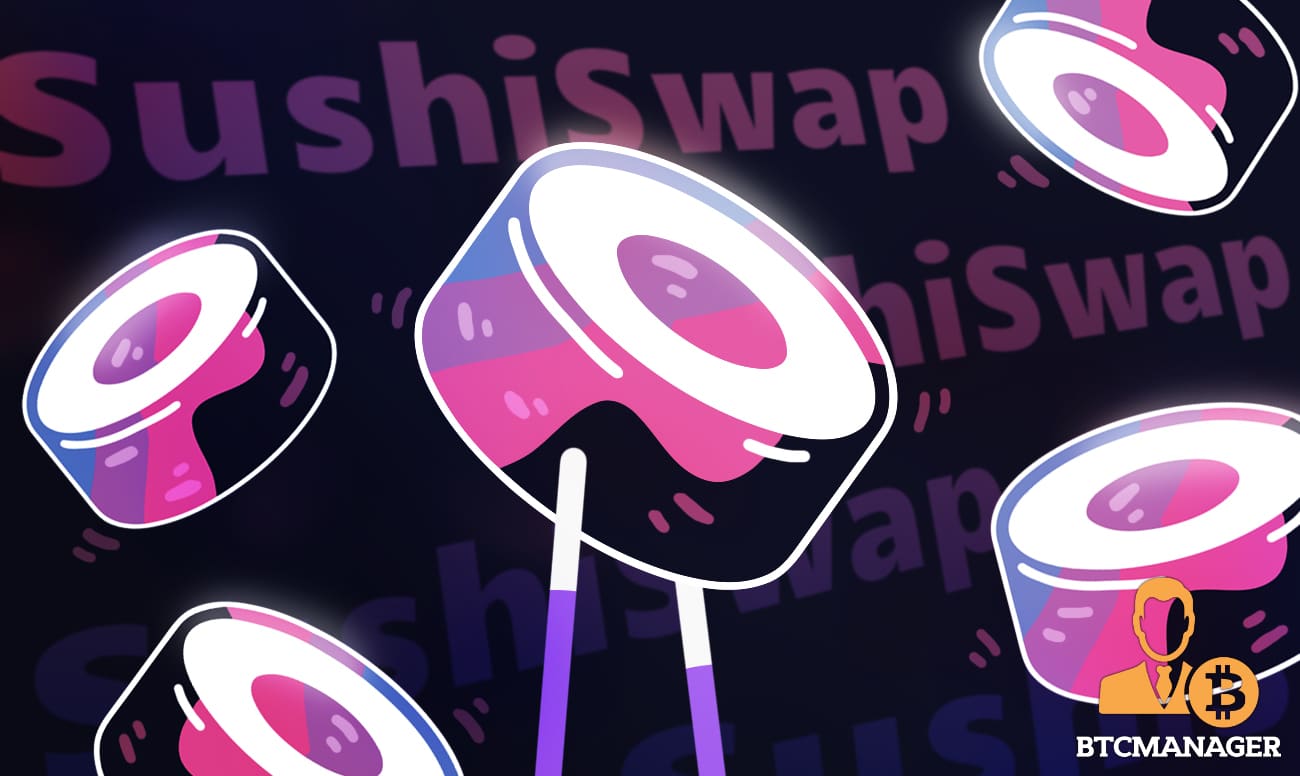 SushiSwap (SUSHI) has announced that it will be dishing out weekly rewards to liquidity providers every Friday for the next six months. The team says liquidity providers that earned less than 100 SUSHI in rewards in the past six months will get one SUSHI as compensation for spent gas fees, according to a Twitter thread on April 6, 2021.
Sushiswap Unlocks Rewards for Liquidity Providers
While SushiSwap (SUSHI) initially started life as a copycat of Uniswap (UNI), a leading automated market maker (AMM) and decentralized exchange (DEX), eight months down the line and the former has managed to establish its identity as a DeFi heavyweight.
In the latest development, the SushiSwap team has taken to Twitter to reveal that things are about to get even more delicious for liquidity providers on the platform, as they will now be served free SUSHI tokens every Friday as a reward for their hard work.
Notably, the team has hinted that the community agreed in Q3 2020 to lockup two-third of $SUSHI liquidity provider rewards for six months and March 2021 marked the end of the lockup period. Against that backdrop, "every Friday for the next six months LPs will be able to claim their rewards from the SushiSwap UI."
How It Works 
Liquidity providers will have the option of claiming their rewards from the SushiSwap UI every week or decide to keep rolling it over until it reaches a substantial amount in order to save themselves gas costs.
Interestingly, the team says it will compensate LPs whose earned SUSHI is less than 100 through the past six months with one SUSHI each, adding that the rebate is paid from its "operational treasury."
SushiSwap wrote:
"Protocols that earned more than 1000,000 USD worth of Sushi will not be receiving tokens directly. Instead, the merkle distributor will allocate SUSHI to the LPs in such protocols. For instance, LPs that deposited ETH-DAI SLP tokens into Pickle can claim SUSHI directly from the UI."
Sushiswap says it got the inspiration to dish out weekly rewards to its LPs from DeFi platform, Synthetix and it hopes the move will give the community more power, while also streamlining SUSHI rewards.
At press time, SushiSwap is the sixth-largest DeFi protocol in the world, with $4.52 billion in total value locked (TVL). 
Though SushiSwap's fresh reward program is expected to increase its TVL in the short term, overthrowing Uniswap (UNI), which currently sits at number three position with its TVL of $5.96 billion, will not be an easy task, as the platform is gearing up to launch Uniswap V3, which promises to change the entire DeFi game.