Swiss Banking Giant UBS Calls Crypto "Risky" Following Plans to Offer It to Rich Clientele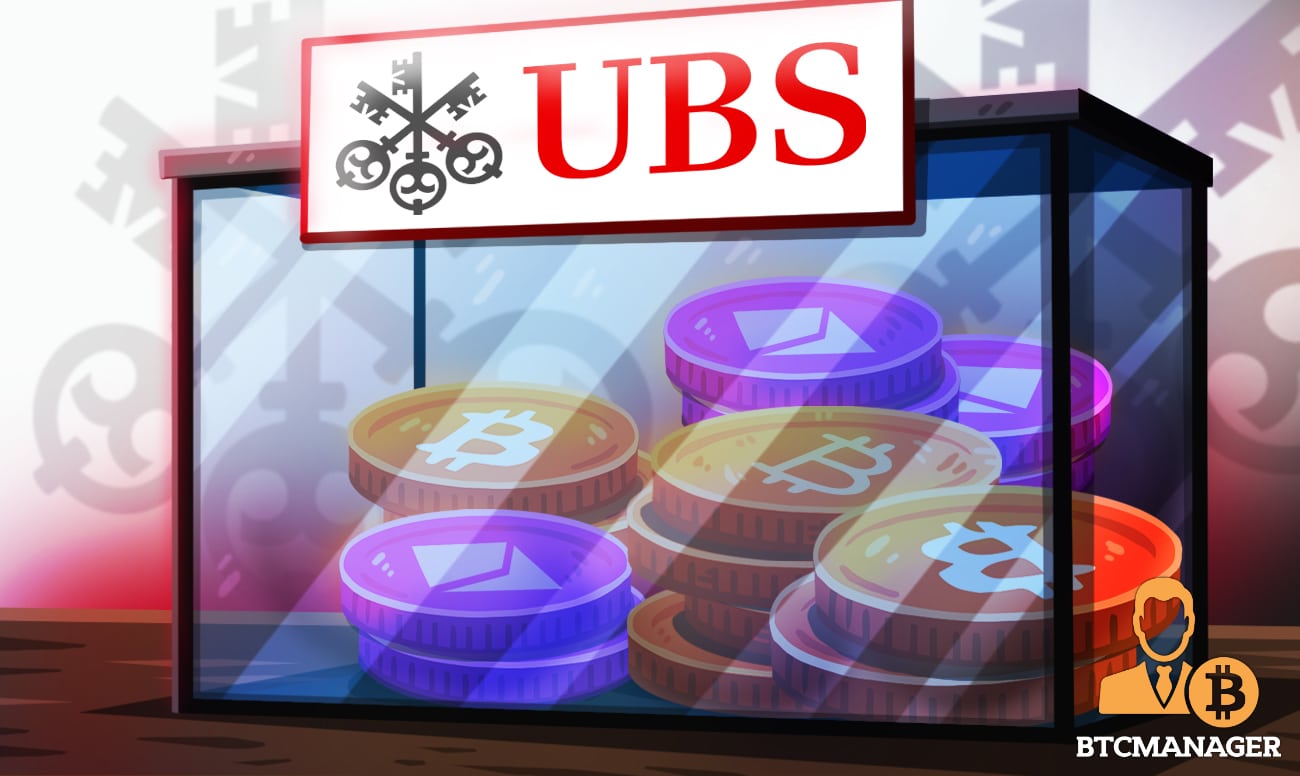 Over the past few years, banks have significantly edged closer to the world of cryptocurrencies. The traditional banking system has become far less efficient in terms of both performance and cost-wise. As such, several banks have been eyeing cryptocurrencies and its underlying blockchain technology, to address these issues. But some banks continue to try and squash it, perhaps considering cryptocurrencies as a threat.  Swiss banking giant UBS is the latest in this regard.
Cryptocurrency is a bubble, inappropriate for professional investors, and regulators worldwide are pursuing it, the Swiss banking behemoth UBS warned in an article by Market Insider. Per the article, The UBS Growth Management Team informed customers that China's crackdown on bitcoin mining and cryptocurrencies, in general, had "hurt crypto prices and operators."
The bank reportedly indicated that tighter rules may be on the way in Western countries such as the United States and the United Kingdom. The note read:
"Regulators have demonstrated they can and will crackdown on crypto. So we suggest investors stay clear, and build their portfolio around less risky assets."
It added:
"We've long warned that shifting investor sentiment or regulatory crackdowns could pop bubble-like crypto markets."
The UBS note continued by highlighting the "crypto trading practices" of using massive leverage to make dangerous bets in this market, which is "fundamentally in conflict with mainstream finance regulation."
Despite this, it appears that banks are unable to resist the pull of cryptocurrencies and the way that innovations such as decentralised finance are making their paltry returns look ludicrous in comparison.
A Change of Heart?
What's more amusing is that earlier in May, Bloomberg reported that the Swiss firm was in the early stages of planning to provide digital currency investments to wealthy consumers, following US corporations in aiming to expand access in response to client demand.
However, that seems to have changed now for UBS, following the recent note. And it's not just UBS that's gone bearish about cryptocurrencies in general. In May, a Goldman Sachs analyst stated that bitcoin is "not a suitable investment" due to its volatility and lack of liquidity.
Meanwhile, several other banks have moved to accept digital currencies citing customer demand. Those that are not directly involved with crypto are eyeing blockchain technology or distributed ledger technology.