Swiss Startup SEBA Raises $103 Million to Build a Cryptocurrency Bank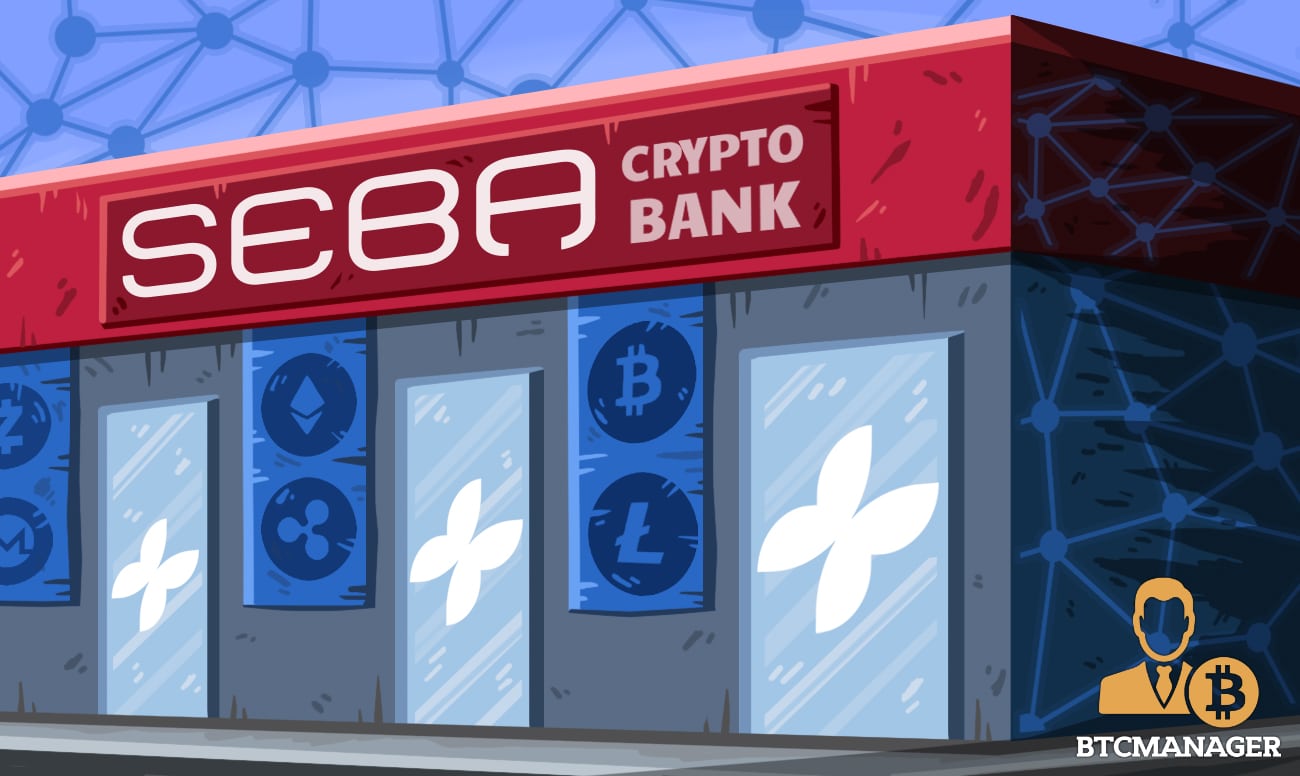 Swiss Financial Services Startup Seba Crypto AG, is looking to create a bank that offers cryptocurrency services to corporations while providing traditional banking services to the emerging cryptocurrency and blockchain industry, reported Reuters on September 27, 2018.
The Swiss startup recently raised $103 million by some international investors including Black River Asset Management and Summer Capital.
Traditional Finance Meets The Crypto Economy
SEBA's vision is to allow everyday consumers to access cryptocurrencies and fiat currencies within one account. While many believe that cryptocurrencies and blockchain technology will outcompete the existing financial infrastructure, the future of finance is most likely a complicated synthesis between the old and new financial systems. Seba is looking to close the gap between both systems to gain the benefits and advantages that digital assets offer.
"With safety, transparency, and performance as core values, our ambition is to become a market leader in the convergence of traditional finance with the crypto economy," said Guido Buelher, the chief executive officer of Seba.
Bloomberg noted that Guido is confident in the long-term validity of cryptocurrencies and digital assets. While the cryptocurrency market is currently in decline, Guido does not see the short-term volatility as a hindrance or threat to Seba's mission.
Awaiting Banking, Securities Dealer, and FINMA License
Although SEBA recently raised a large round from some international investors, they are, however, still waiting for some licenses. These include a banking and securities dealer license to undergo the cryptocurrency trading and investment process for banking institutions and investors.
SEBA is also awaiting a license for the Swiss Financial Market Supervisory Authority (FINMA). FINMA, however, confirmed with Reuters, that they are in discussion with the Swiss startup about the license.
Nevertheless, the Zug-based startup is keen to expand and proliferate. They currently have 17 employees and plan to double this number by the end of 2019. Some of the money raised will be put forth to create the cryptocurrency bank, while the remaining will go towards capitalizing the bank so that it can provide additional investment protection. Seba also looks to open their branches in Singapore and Europe and raise more capital once they receive the appropriate banking licenses.
Switzerland: an Ideal Country to Launch a Cryptocurrency Bank
While closing the gap between the older traditional banking sector and cryptocurrency economy may be difficult, the leading team has a lot of experience and expertise in the finance and banking industry. Buehler and Andreas Amschwand, the chairman of the group, are both former UBS managers.
Seba is also located in Switzerland, an ideal country and region to launch their new services and offering. Amschwand noted that Switzerland is a great region to launch new financial services because the authorities are keen to establish a robust regulatory environment for the growth and development of digital assets and blockchain technology.
The industry is growing. However, traditional banking institutions have expressed a lot of hesitation with the cryptocurrency industry. These frictions and challenges remain significant obstacles to the growth of the emerging sector but are also opportunities for Seba.