Swiss Telecom Firm Swisscom to Become Chainlink (LINK) Node Operator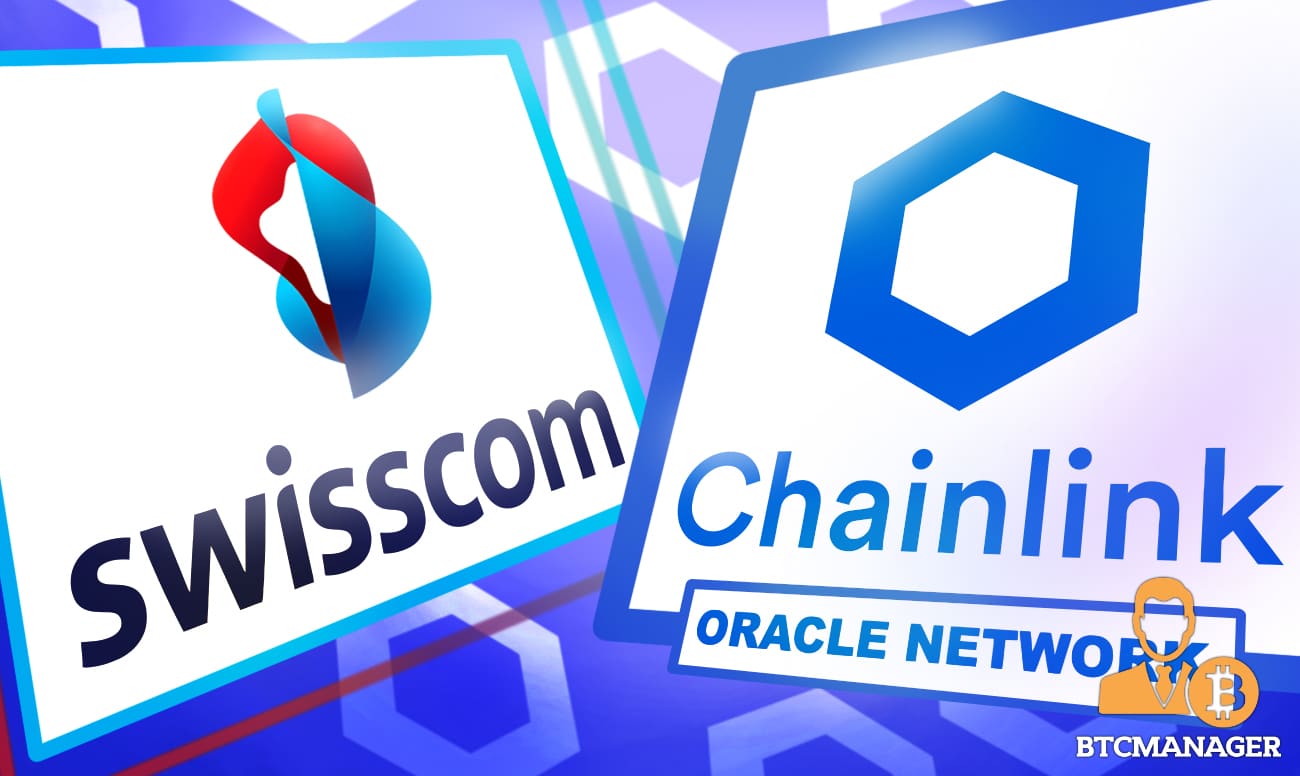 Another day, another Chainlink (LINK) node operator enters the foray.
Swisscom to Become Chainlink Node Operator
Swiss telecommunications giant Swisscom today announced it will join Chainlink's decentralized oracle network in the capacity of a node operator.
In the announcement made today, Swisscom made its intentions clear of entering the rapidly expanding decentralized finance (DeFi) space, adding it would do so by becoming an oracle node operator as part of a pilot program with the Chainlink network.
The Swisscom-run Chainlink node will "continuously feed digital asset price data" to the Chainlink network and enable applications running on the chain to settle financial contracts in an efficient way.
Commenting, Dominic Vincenz, Digital Business fintech innovation manager, Swisscom, noted:
"Making reliable off-chain data available on decentralized networks is a critical success factor for the future development of digital assets."
The telecom company added that the opportunities in the DeFi landscape are significant given the "increasing shift of transactions, contracts and assets to blockchain-based infrastructures."
While Swisscom said it would begin its foray into the DeFi space by becoming a Chainlink node operator, it does, however, sees "no end in sight to the growth of DeFi applications."
It is worth highlighting that more than half of ownership (~51%) of Swisscom sits with the Swiss government. At present, Swisscom employs over 19,000 employees and boasts of more than 6 million mobile subscribers.
Chainlink Continues to Ink Partnerships, Integrations
While the LINK token might be more than 50% down from its ATH value of $52.70 per CoinGecko data, there is no stopping the pace of partnerships and integrations being enabled by Chainlink.
Earlier this year, major cryptocurrency exchange platform Kraken announced it was mulling running a Chainlink node.
At the time, Jeremy Welch, VP of Product, Kraken, said:
"Kraken prides itself on the ability to look ahead and provide products and services that match market demand in the thriving cryptocurrency space. Given the growth of DeFi and the need for high-quality data feeds to keep it secure, we're excited to make our exchange data spot prices available to DeFi developers through our own Chainlink node."
Most recently, the world's leading weather data and information provider AccuWeather announced it would run a Chainlink node to foster accurate weather information on blockchains.