Switzerland: FINMA-Licensed Cryptocurrency Bank Eyes Singapore Expansion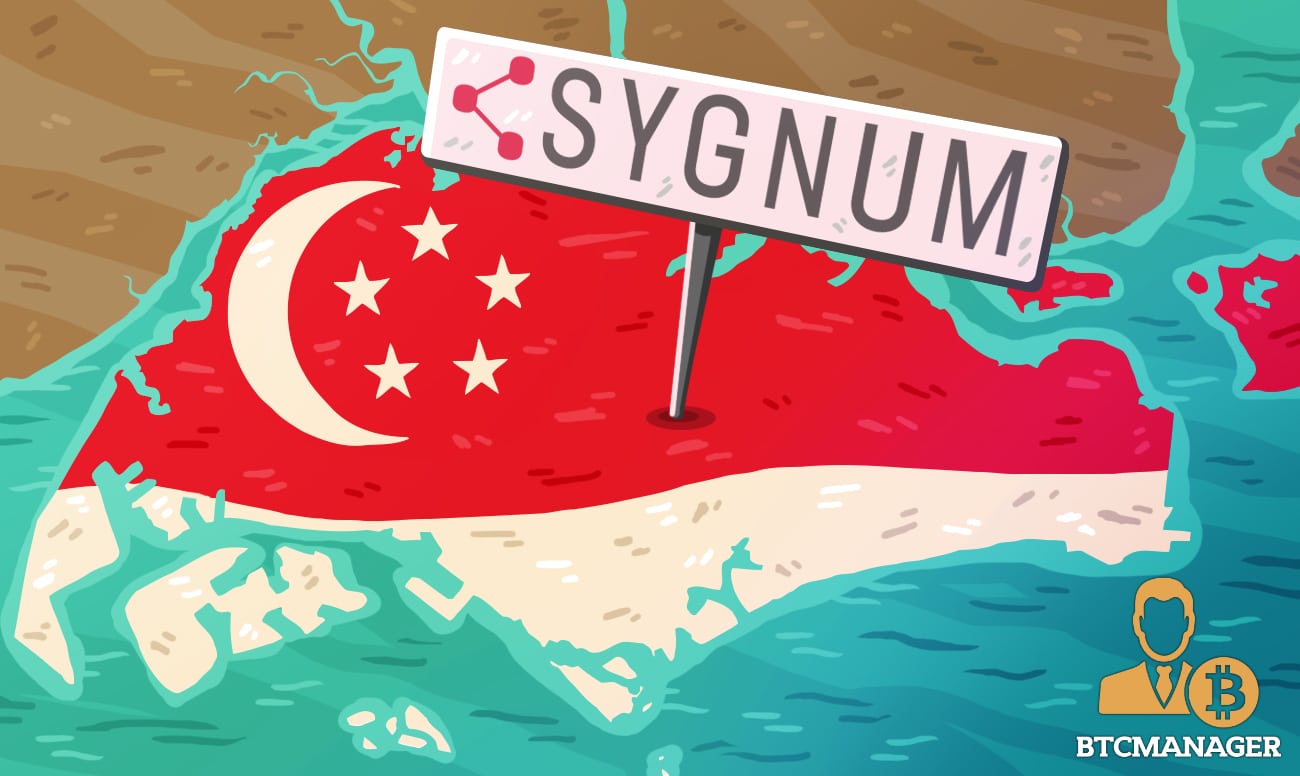 Sygnum, a cryptocurrency company that claims to develop an integrated solution that enables its clients to securely issue, store, trade and manage blockchain-based cryptoassets, is seeking for a banking license from the Monetary Authority of Singapore (MAS), to enable it to offer brokerage, tokenization and other crypto-related services to qualified investors in the region, reports the South China Morning Post on August 29, 2019.
Sygnum to Launch Singapore Operations 
After successfully securing a conditional banking and securities license from the Swiss Financial Market Supervisory Authority (FINMA), Sygnum is now hatching plans to function as a regulated platform in other regions.
Per sources close to the matter, Sygnum is holding talks with regulators in Singapore, in a bid to obtain a capital markets services license that would make it possible for it to operate as a bank and offer asset-management services as well as other financial offerings shortly.
As stated earlier, Sygnum has already secured a conditional banking license from Swiss regulators and it plans to meet other requirements that would allow it to operate as a full-fledged Swiss bank before the end of 2019.
Once Sygnum gets the full FINMA approval, it will be able to issue, trade, store and help clients manage their bitcoin (BTC) and ether (ETH). 
That's not all, Sygnum will also be able to help clients convert fiat currencies including Swiss francs, euros, Singapore and U.S. dollars into bitcoin and ether, while also offering brokerage and custodial services to qualified clients.
Banks Still Wary of Cryptos 
While the Swiss government has maintained a crypto-friendly stance so far, with a vast array of crypto-linked businesses flocking to the area, including Facebook's Libra Association, the fact still remains that most Swiss lenders are yet to fully open their doors to these firms. 
However, it appears Sygnum is ready to change that narrative and the firm has reportedly raised 60 million Swiss francs (roughly $61 million) from highly reputed individuals and institutional investors including Singapore Telecommunications. 
Interestingly, Sygnum has also added Chua Kim Leng, the former special adviser to the MAS on financial supervision, as its board member and head of the anti-money-laundering committee.
Commenting on the latest development, Mathias Imbach, co-founder, and CEO of Sygnum noted that "several parties who hold large amounts of cryptos and look for a fully regulated bank has contacted Sygnum in the past few months. Their biggest challenge is to find banking partners to connect them to the real world and help them pay their taxes and employees' salaries."