Tagomi‌ ‌Set‌ ‌to‌ ‌Join‌ ‌Facebook's‌ ‌Libra‌ ‌Association‌ ‌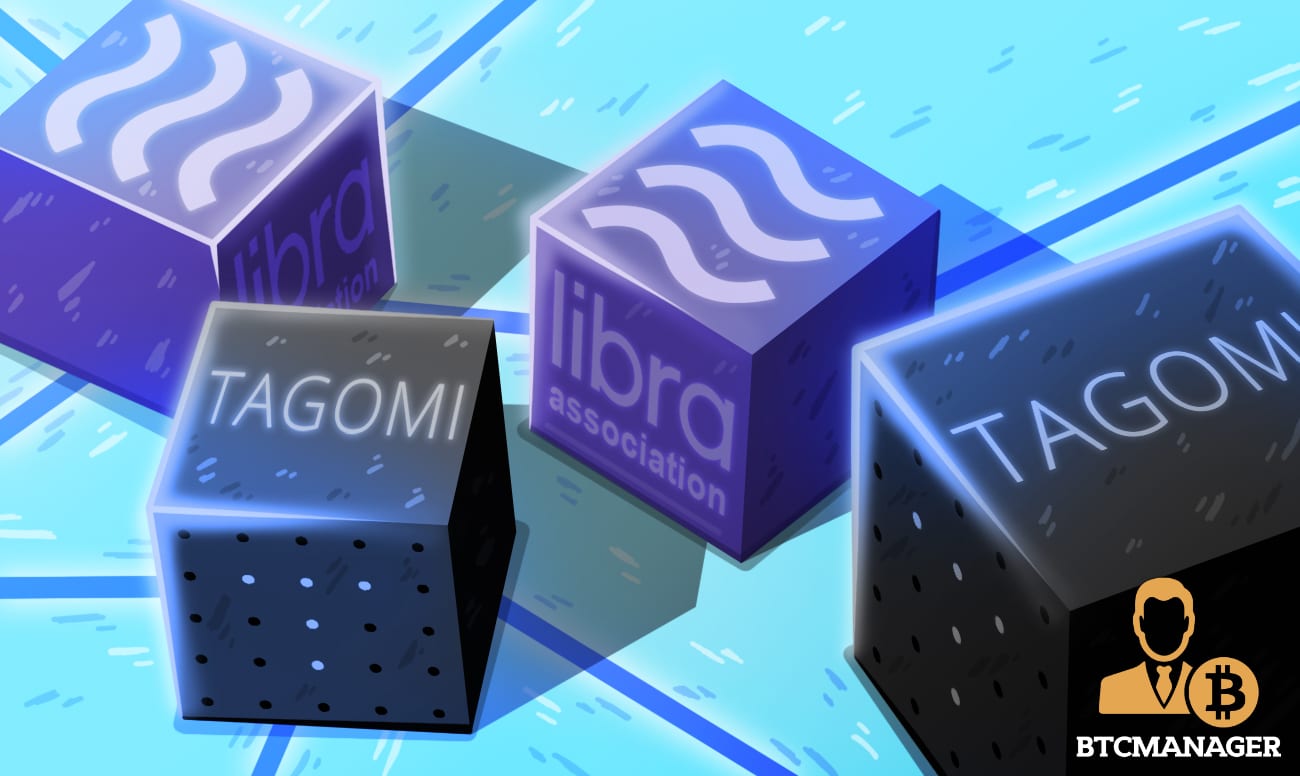 Crypto‌ ‌brokerage‌ ‌company,‌ ‌Tagomi,‌ ‌will‌ ‌soon‌ ‌become‌ ‌a‌ ‌member‌ ‌of‌ ‌Facebook's‌ ‌Libra‌ ‌Association.‌ ‌With‌ ‌most‌ ‌of‌ ‌the‌ ‌initial‌ ‌backers‌ ‌gone,‌ ‌the‌ ‌addition‌ ‌is‌ ‌a‌ ‌welcome‌ ‌development‌ ‌for‌ ‌the‌ ‌Libra‌ ‌Consortium.‌
 Another Member Joins the Libra Pack ‌
According‌ ‌to‌ ‌a‌ ‌report‌ ‌on‌ ‌‌TechCrunch‌‌ ‌on‌ ‌Thursday,‌ ‌February‌ ‌26,‌ ‌2020,‌ ‌Tagomi‌ ‌is‌ ‌set‌ ‌to‌ ‌become‌ ‌the‌ ‌latest‌ ‌member‌ ‌of‌ ‌Facebook's‌ ‌Libra‌ ‌Association.‌ ‌Although‌ ‌the‌ ‌news‌ ‌has‌ ‌not‌ ‌been‌ ‌formally‌ made‌ ‌public,‌ ‌the‌ ‌company‌ ‌is‌ ‌expected‌ ‌to‌ ‌make‌ ‌an‌ ‌official‌ ‌announcement‌ ‌later‌ ‌this‌ ‌week‌ ‌or‌ ‌next‌ ‌week.‌ ‌A representative from the startup confirmed the news in an email sent to the tech news outlet.
Tagomi‌ ‌entrance‌ ‌into‌ ‌the‌ ‌Libra‌ ‌consortium‌ ‌will‌ ‌make‌ ‌the‌ ‌company‌ ‌the‌ ‌22nd‌ ‌member.‌ ‌Per‌ ‌a‌ ‌report‌ ‌on‌ ‌‌BTCManager,‌ ‌‌e-commerce‌ ‌giant,‌ ‌Shopify,‌ ‌also‌ ‌recently ‌joined‌ the Association‌. Other members include Lyft, Andreessen Horowitz, Spotify, Uber, PayU, Coinbase, Xapo, Union Square Ventures, Kiva, among others. 
With Libra Association welcoming two new members in the space of one week, it signals a win for the consortium. It also fulfills a statement made by Calibra Head, David Marcus, about the Association gaining more members. Marcus made the statement following the exit of some heavyweights such as Stripe, Mastercard, eBay, and Visa.
More companies like PayPal, Mercado Pago, and Bookings Holding have also left the Association. Vodafone was the latest company to depart the consortium. 
Like other members of the Association, Tagomi will contribute a minimum of $10 million towards the development of the Libra crypto project. The startup got its BitLicense from the New York State Department of Financial Services (DFS) back in March 2019. Also, the company has so far raised $28 million in funding. 
Libra Project: Keeping Fingers Crossed
The multinational technology behemoth, IBM, initially expressed its willingness to partner with the Menlo Park-based social media titan, Facebook, to make the Libra crypto project dream a reality. 
With more companies joining the consortium, the fate of Facebook's digital currency is still hanging in the balance. Some governments and regulatory bodies have been wary of the stablecoin, fearing it might threaten the global financial system. 
Libra's announcement has caused several central banks globally to research and consider the benefits of issuing their own central bank digital currency (CBDC).