Taiwan officially advances crypto bill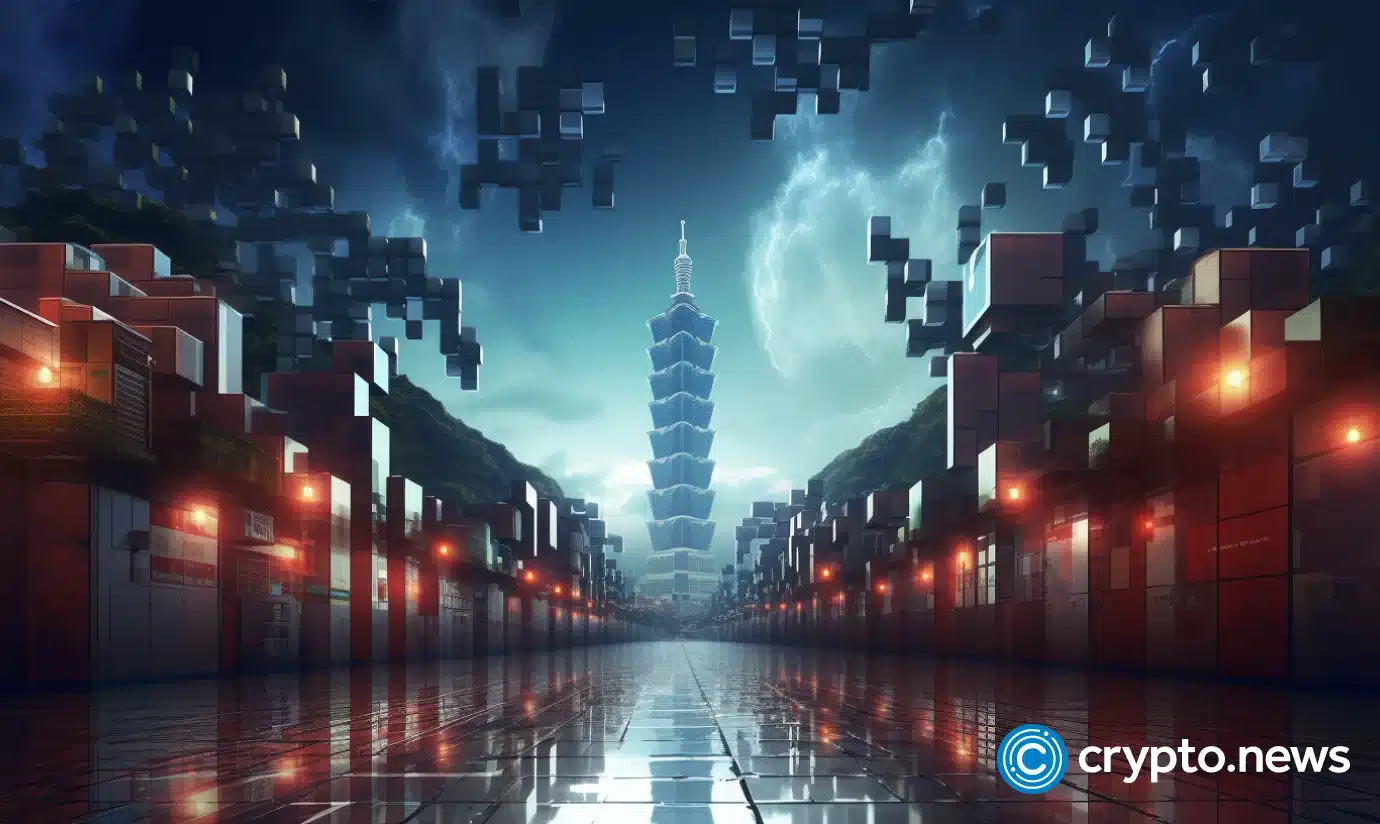 The Virtual Asset Management Bill lays the foundation for categorizing virtual assets and outlining the operational guidelines for exchanges within the country.
On Oct. 25, legislators in Taiwan introduced a Virtual Asset Management Bill to the Legislative Yuan, the country's unicameral parliament. The bill aims to offer enhanced customer protection and proper supervision to the burgeoning crypto industry.
The 30-page legislation takes a balanced approach, aiming to clarify the definition of virtual assets, establish guidelines for asset operators, enhance consumer safeguards, and require participation in industry associations and regulatory approvals.
Taiwan has previously adopted a laissez-faire attitude towards the crypto sector, regulating it under existing know-your-customer and anti-money laundering laws. However, the pace of regulation picked up after the collapse of the popular crypto exchange FTX last November.
The platform had gained significant traction among Taiwanese users due to its favorable U.S. dollar interest rates compared to local banks.
Operational requirements and penalties
The new bill diverges from crypto regulations in neighboring Hong Kong by not taking a solid stance on derivatives or stablecoins. It does acknowledge that derivatives linked to virtual assets, such as perpetual contracts, have unique characteristics that may not align with traditional financial regulations. This leaves the door open for future crypto derivative-specific regulations.
Unlike Japan, which mandates the use of custodians for locally licensed exchanges, the Taiwanese bill only requires the separation of customer assets from business funds. There is no explicit requirement for third-party custodians.
The legislation also mandates that exchange operators commission periodic reports from accountants and allow regulatory bodies like the Financial Supervisory Commission (FSC) to regularly inspect their internal control and audit systems.
Interestingly, the bill does not require stablecoin issuers to maintain a 1:1 reserve fund ratio and does not mention algorithmic stablecoins. The competent authority has yet to determine the rules for advertising virtual assets.
The proposed legislation recommends imposing fines on Virtual Asset Service Providers (VASPs) operating without a license, ranging from a minimum of two million Taiwanese dollars (approximately $60,000) to a maximum of twenty million (about $600,000). Companies already active in Taiwan will have six months to obtain a license once the bill is enacted.
Taiwan eyes crypto act for offshore concerns and regulation
The proposed crypto legislation in Taiwan addresses worries about offshore market activities and aims to curb "regulatory arbitrage." Legislators argue that crypto assets differ from conventional financial products and thus require unique regulations.
In a related development, Taiwan's FSC released industry guidelines for Virtual Asset Service Providers (VASPs) in September 2023. The guidelines prohibit foreign VASPs from offering services in Taiwan without regulatory approval.
Major Taiwanese cryptocurrency exchanges like Maicoin, BitstreetX, Hoya Bit, Bitgin, Rybit, Xrex, and Shangbito have formed a self-regulatory association to support the industry and liaise with regulators.
While the timeline for the bill's second reading remains unspecified, it is likely to occur in January 2024, coinciding with the end of the current tenure of all lawmakers in Taiwan.