TeraWulf shares drop 32% amid purchase agreement with Bitmain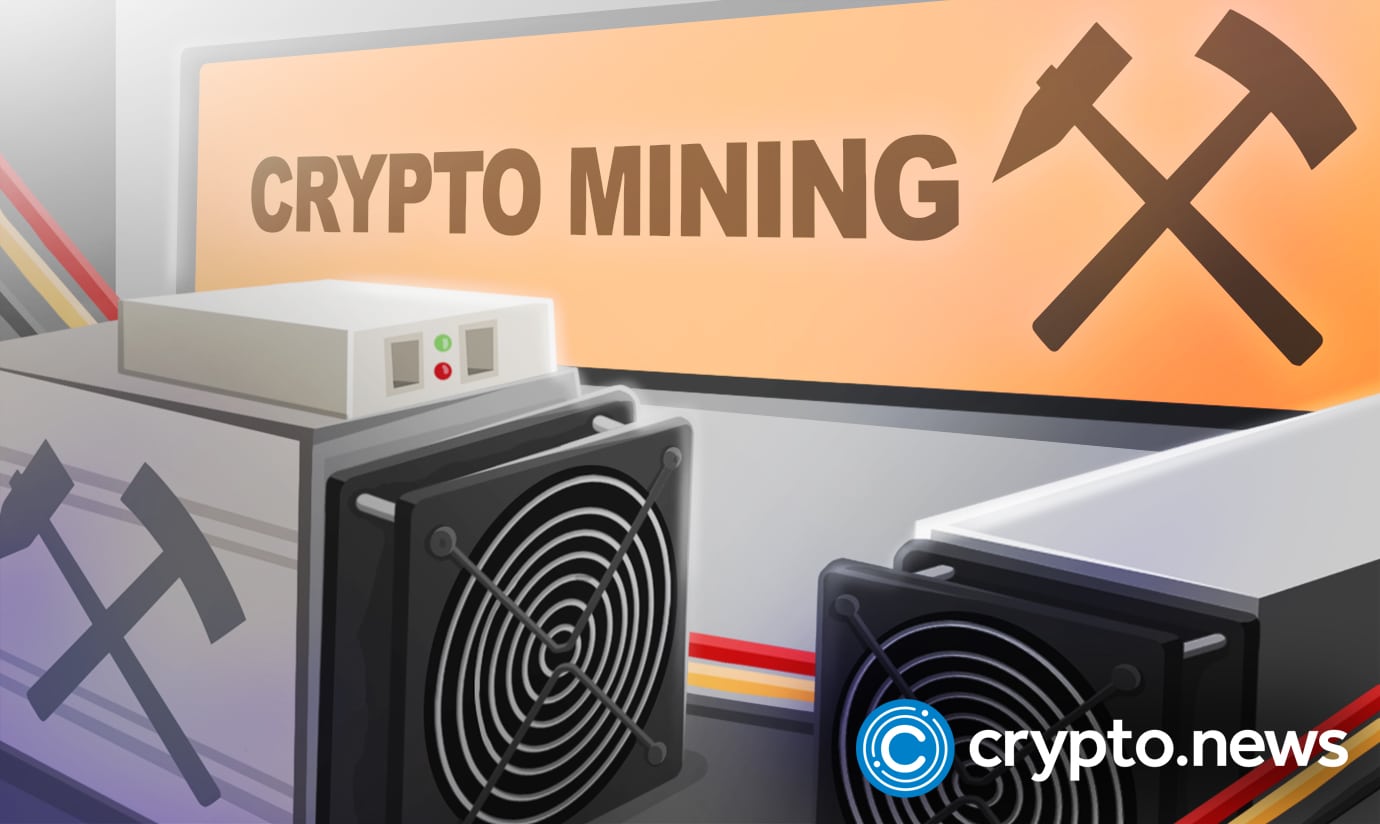 TeraWulf, a US-based green energy bitcoin (BTC) miner, raised $10 million in financing to repay debts and announced buying more mining rigs from Bitmain. Its shares reacted with a 32% drop.
In a recent filing to the US Securities and Exchange Commission (SEC), TeraWulf stated that it had obtained roughly $10 million in new financing, repaid certain debts, and agreed to purchase 8,200 more miners from Bitmain. Following the purchase, TeraWulf expanded its Q1 2023 projection to 44,450 miners deployed with 5.0 EH/s.
The financing came from some of its greatest stockholders through a $6.6 million registered direct sale of common stock and $3.5 million in convertible promissory notes. 
Following the announcement, the shares of TeraWulf fell 32% to $0.76 during the morning trading session on Nasdaq on Dec. 12.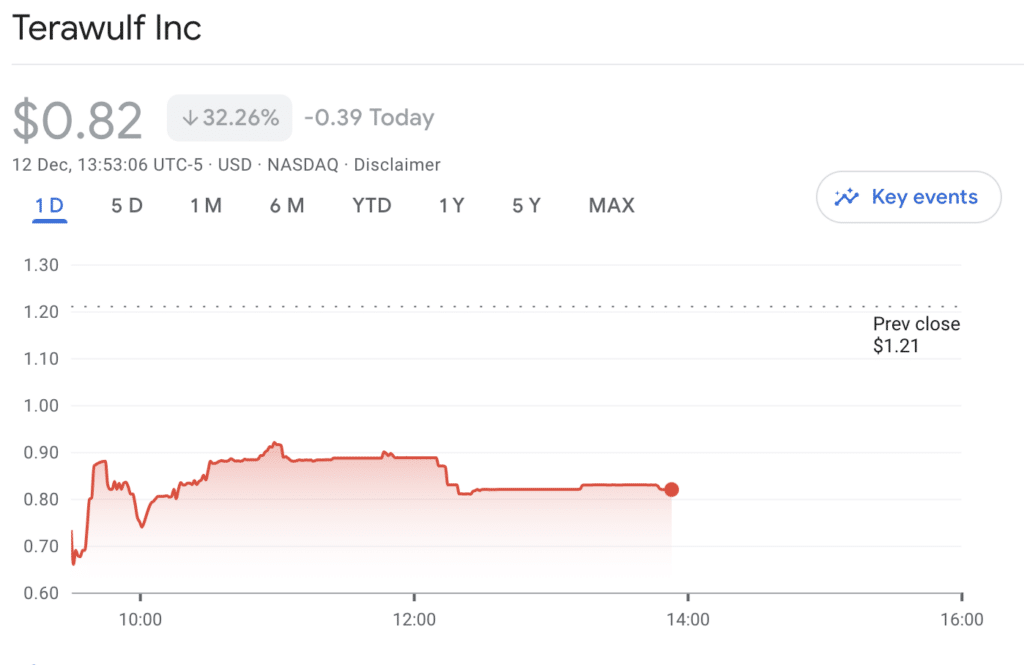 Thus, the gloomy mood in early trade today may be a retracement from last week's dramatic increase. Bitcoin miners that are publicly traded have been hit hard by the recent decline in crypto prices and rising energy prices.
TeraWulf unaffected by a new law
Legislation limiting the issuing of new air licenses for PoW mining operations using electricity from fossil-fuelled power plants was signed into law by New York Governor Kathy Hochul on Nov. 22. TeraWulf's Lake Mariner Station in New York is unaffected by this measure because it does not purchase electricity from a fossil fuel plant but instead uses more than 91% renewable electricity from the grid.
TeraWulf is committed to increasing its footprint in sustainable mining at the Lake Mariner plant. In addition, the company partnered with the NYPA and other state institutions to participate in programs that provide colossal market energy response capability to the State's grid.