Tesla Sold Bitcoin (BTC) to Prove Its Viability as a Currency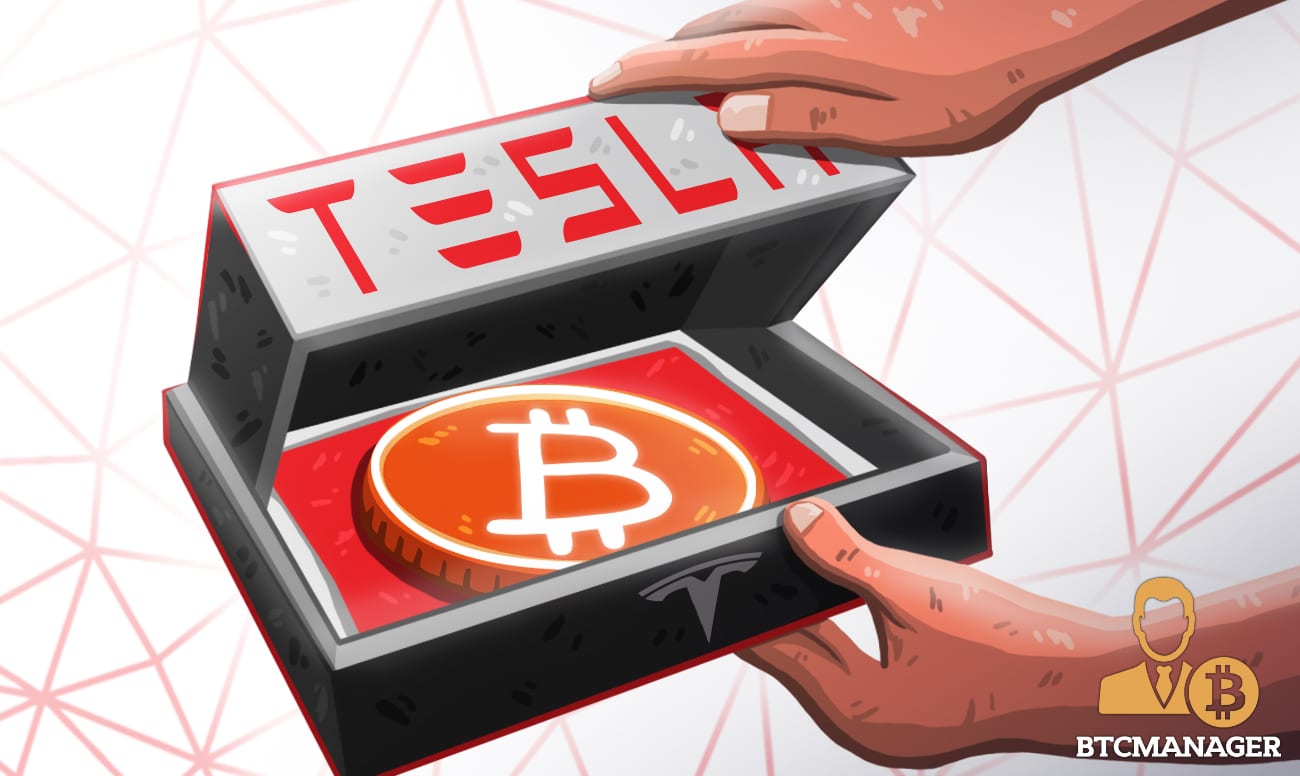 On 27th April, Elon Musk said on Twitter that his company Tesla, sold 10% of its bitcoin holding to investigate and prove the liquidity of Bitcoin. Tesla was testing to see whether Bitcoin can be an alternative to fiat money.  
No, you do not. I have not sold any of my Bitcoin. Tesla sold 10% of its holdings essentially to prove liquidity of Bitcoin as an alternative to holding cash on balance sheet.

— Elon Musk (@elonmusk) April 26, 2021
Earlier this year, Tesla bought Bitcoin worth almost $1.5 billion, when the coin's prices were surging fast. In their earnings report on 26th April, Tesla showed that they made a sale of 10% of Bitcoin, garnering around $101 million. This announcement, however, raised a question from the Twitter community on Musk's and Tesla's motive of investing and selling Bitcoin.
Elon Musk's 'Influence' 
One Twitter user accused Musk of committing a market manipulation scheme by 'pumping' the BTC price with their massive purchase, then later 'dumping' the assets at a higher price. Dave Portnoy said that Musk made fortunes from the scheme while warning people of Holding the coin. Dave was insinuating that the small plunge in prices currently of the tokens later was caused by Musk.
In response, Musk noted that it is Tesla that sold the BTC and not himself. Musk's response said, "No, you do not. I have not sold any of my Bitcoin. Tesla sold 10% of its holdings essentially to prove liquidity of Bitcoin as an alternative to holding cash on the balance sheet."
He reiterated that he had not sold any of his bitcoin holdings. The reason for Tesla's sale was to test the liquidity of BTC. 
Tesla was Testing Bitcoin's Liquidity
Earlier last month, Tesla announced that it would be accepting Bitcoin as a payment medium for the Tesla vehicle purchase. The currency will get more utility soon; thus, the need to understand its liquidity. By selling over 100 million worth of BTC in a short period, Tesla wanted to know how liquid the currency is. 
Generally, managing to sell over $100 million worth of assets in a short span shows that the currency has excellent liquidity. Excellent liquidity is a must-have feature for any medium of exchange; therefore, Bitcoin's high liquidity proves its viability as a medium of exchange. 
According to Musk, the sales of the over $100 million worth of BTC was to prove the viability of Bitcoin as an alternative to cash. The liquidity of the BTC can affect how the assets are treated on the financial record, like balance sheets. 
The Institutional Use of Bitcoin
Bitcoin and crypto have been lagging in institutional adoption since inception, with some top organizations and investors saying Bitcoin and crypto are merely a bubble. Generally, the bad word from top investors has had adverse effects on Bitcoins' institutional adoption. 
Moreover, many investment strategists view bitcoin as a very risky investment option compared to other alternatives, especially because of the high volatility. 
However, Tesla became one of the top companies to invest highly in Bitcoin. According to Zachary Kikhorn, CFO of Tesla, the company has so much trust in the long-term prospects of Bitcoin. Tesla does not doubt the legitimacy of the crypto assets, and Musk is himself investing his wealth in bitcoin. From Zachary's words, bitcoin has huge prospects for future investors.