Tezos Board Reorganized as Johann Gevers Steps Down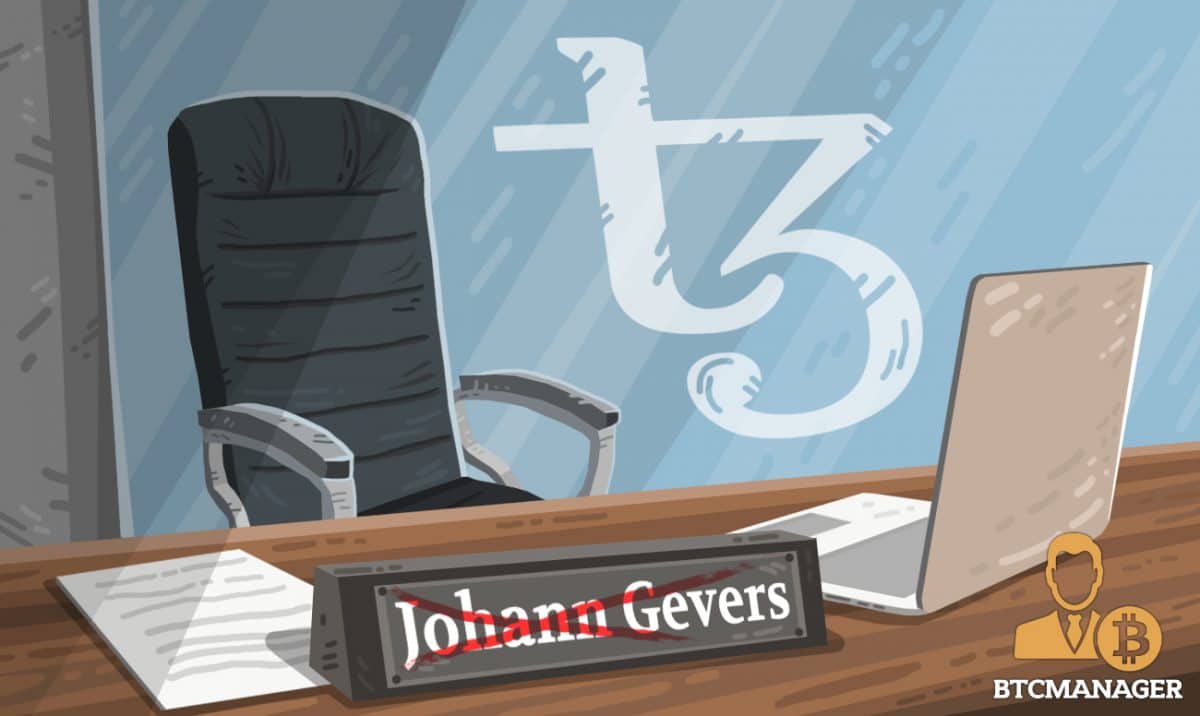 Things appear to finally be moving in the right direction for Tezos, one of the highest grossing Initial Coin Offerings (ICOs) of all time. In a press release posted on the Tezos Foundation website and dated, February 22, 2018, the board of the Tezos Foundation has been reorganized. Johann Gevers, one of the major players in the Tezos dispute and Diego Olivier Fernandez Pons have decided to step down from the board voluntarily. In their place are Ryan Jesperson and Michel Mauny. According to the press release, the two members of the committee who have stepped down have done so to support the advancement of the Foundation in all its stated goals.
This news comes after months of legal wrangling concerning the Tezos ICO. On one side were Arthur and Kathleen Breitman, the husband and wife co-founders of the Tezos Project, and Johann Gevers, the head of the non-profit organization that had conducted the sale of the Tezos tokens during the ICO. Such has been the scale of the legal battle that the entire project had been in limbo ever since the ICO. With the struggle for the control of the over $232 million raised during the ICO, not much has happened by way of development as far as the Tezos project is concerned.
It all began in 2017 when the Tezos ICO was about to go live. In a bid to create a transparent framework for the ICO, the Breitman's decided to create a non-profit organization, the Tezos Foundation to oversee the sale of the tokens and the development of the Tezos project.The same framework was used to good effect by Ethereum as it created a structure where control of the funds wasn't domiciled in the hands of a few people. The Breitman's decided to name Johann Gevers as the President of the board of the Foundation. After the successful ICO that saw more than 30,000 participants, a power tussle ensued between the Breitman's and Johann Gevers over control of the funds. Mr. Gevers alleged that the Breitman's were attempting to exert too much control over the funds. The Breitman's for their part wanted Gevers gone as he was accused of being "self-dealing."
With this new development, investors in the Tezos ICO can begin to hope for the development phase to begin in earnest. The legal troubles have even prevented the delivery of the tokens to investors in the ICO. With the shakeup in the board of the Tezos foundation, Ryan Jesperson and Michel Mauny will join Lars Haussmann as members of the board. According to the Tezos Foundation press release, Lars Haussmann was appointed to the board on January 31, 2018. Both new additions are consummate professionals in the tech field. Ryan Jesperson was the COO at Divvy, a fintech company, while Michael Mauny is an experienced researcher who was the leader of the research team that was responsible for developing OCaml. The Tezos crypto protocol was written using OCaml, and the project is fondly tagged "the OCaml Crypto-Ledger."