Thai SEC says bank customer crypto assets off-limits for lending and investment purposes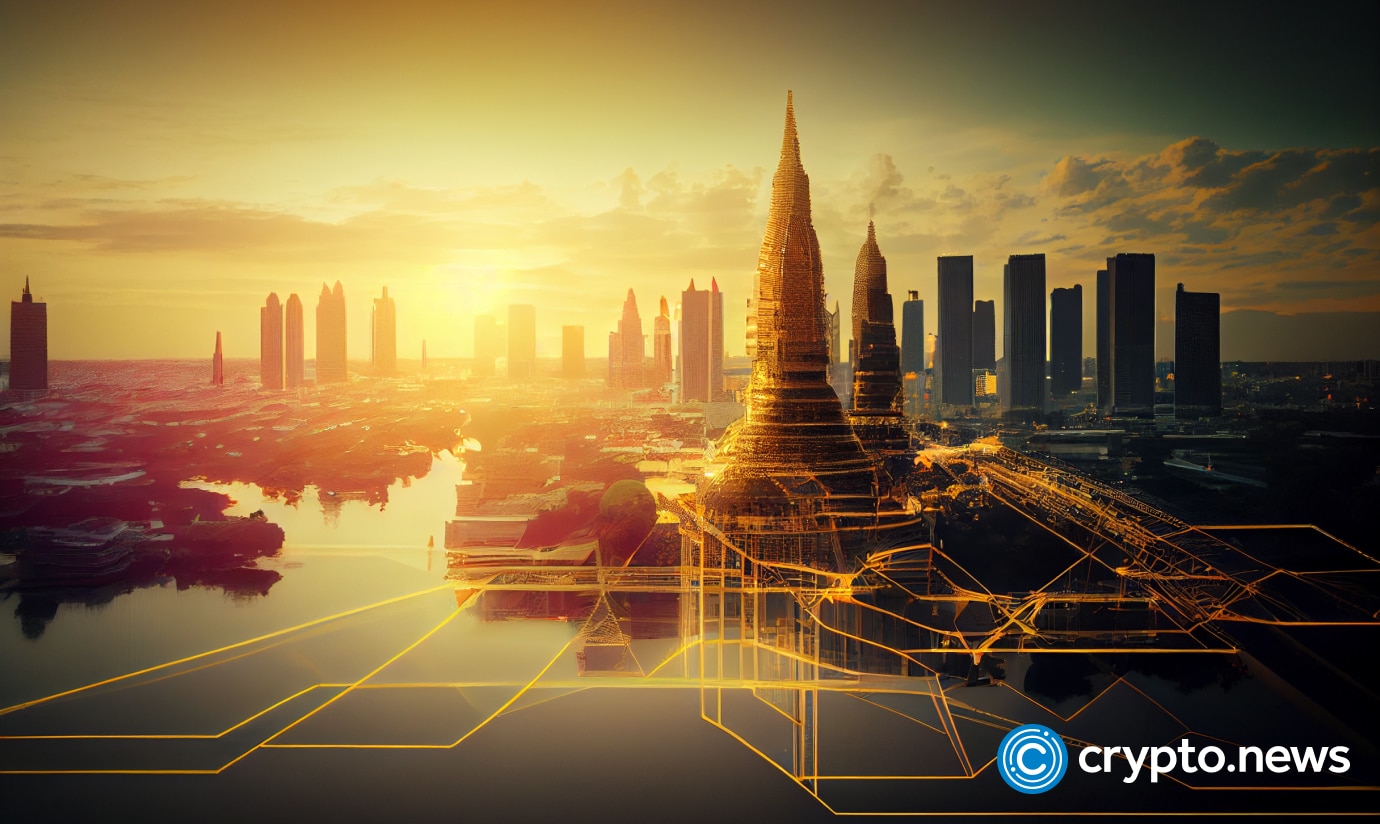 Thailand's Securities and Exchange Commission (SEC) introduced new regulations aimed at digital assets. 
The guidelines mandate that digital asset service providers must provide comprehensive risk warnings to ensure awareness of the potential risks involved in cryptocurrency trading.
Enhance investor protection
On July 3, the Securities and Exchange Commission (SEC) of Thailand unveiled new rules regarding digital asset trading and services, with the details published in the Royal Gazette.
The key highlights include a mandatory risk disclosure for cryptocurrency trading and a ban on deposit-taking and lending services.
Starting from July 31, 2023, operators, brokers, and traders in cryptocurrency trading centers must provide a clear warning about the high-risk nature of cryptocurrencies, ensuring users understand the potential loss of their entire investment.
Users must also receive an investment suitability assessment and information on appropriate investment proportions before accessing services, with their consent to acknowledge the risks required. 
Additionally, effective from Aug. 30, 2023, digital asset business operators are prohibited from offering deposit-taking and lending services, except for specific exceptions stated in the official notification. These regulations are aimed at safeguarding investors and fostering responsible practices in the digital asset industry.
With these rules going into play in less than a month, it is worth noting that these discussions were initiated back on Sept. 1, 2022. Even during these initial discussions, it was agreed upon that cryptocurrency business operators would be required to provide security warnings, disclosing the risks associated with trading cryptocurrencies.
The subsequent meetings held on Dec. 1, 2022, and May 11, 2023, focused on the rules surrounding the prohibition of digital asset business operators from offering services or supporting deposit-taking and lending services.
An ongoing trend in Southeast Asia
Following a recent trend in Southeast Asia, Thailand has become the second country in the region to announce a ban on cryptocurrency exchanges providing lending services. This move by Thai regulators highlights their commitment to prioritizing investor protection within the realm of cryptocurrencies.
MAS has introduced a new requirement for cryptocurrency exchanges to transfer all customer assets into a Trust by the end of the year. This initiative aims to eliminate the commingling and trading of customer funds, mitigating the potential risks associated with incidents similar to the FTX catastrophe.
The MAS's proactive measure seeks to enhance the security and protection of customer assets within the cryptocurrency ecosystem.
Despite stronger regulation, Thailand continues to set its sights on ongoing development with a June announcement for the kick off a pilot project for a retail CBDC within a regulatory sandbox.
As reported by local media, three payment providers, namely Bank of Ayudhya (Krungsri), Siam Commercial Bank, and Singapore-based 2C2P, will collaborate with the Thai central bank on this initiative.