Thailand: SEC Mulling Establishing Qualifications for Trading Cryptocurrencies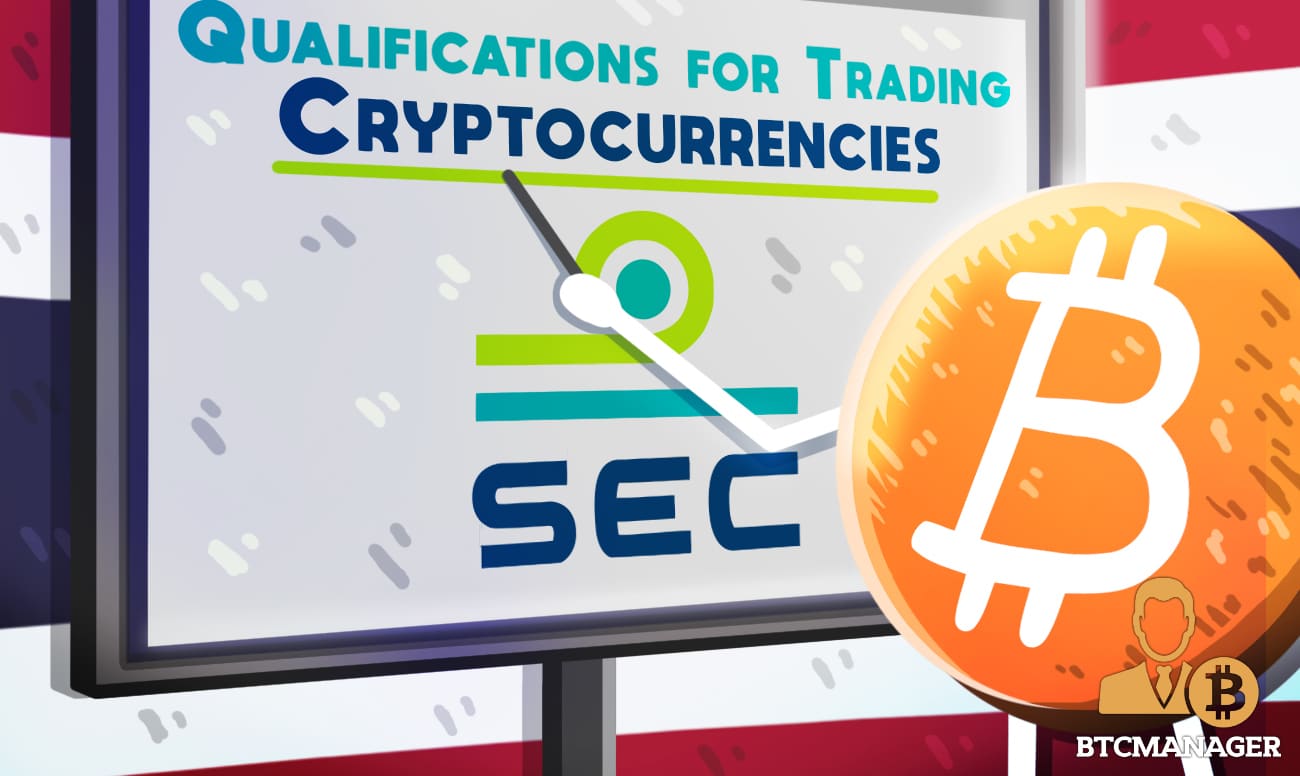 The Thai financial regulator is keen on establishing qualification criteria for retail crypto investors.
Flood of Crypto Investors
According to a report published by the Bangkok Post on February 14, the Thai Securities and Exchange Commission (SEC) is set to conduct a public hearing this month to determine qualifications for retail investors planning on opening a digital currency trading account.
Per SEC secretary-general, Ruenvadee Suwanmongkol, a flurry of new investors are running toward the cryptocurrency market courtesy of its unreal upward trajectory in recent times.
The report adds the qualifications for cryptocurrency traders would be put in place to safeguard the small retail investor from the volatile price swings displayed by digital assets. The new regulation, once put in place, would ensure new investors have enough capital to bear the violent crypto price movements.
Notably, Thailand's Finance Minister, Arkhom Termpittayapaisith has asked the SEC to monitor the local digital exchanges to shield new investors flocking to the crypto market in anticipation of extraordinary returns with limited trading experience and knowledge.
The report reads in part:
"Retail investors' net buying of digital assets has grown from 500 million baht in November and 1.1 billion in December last year to 1.2 billion in January. Purchases of digital assets tallied 400 million baht in only the first eight days of February, according to the SEC's weekly report on digital assets."
For context, one USD is equal to almost 30 Thai baht.
Notably, the financial watchdog adds the number of new crypto investors skyrocketed by 124,000 accounts within the first week of February to a grand total of 594,000 accounts as of February 8.
In terms of popularity, bitcoin is the most traded cryptocurrency and contributed 40.3 percent of total trading volume, followed by ether (24.3 percent), dogecoin (18.8 percent), and XRP (12.6 percent).
Ms. Ruenvadee added:
"Cryptocurrencies have high risks for investors. We should set some screening criteria such as age, trading experience and level of revenue or wealth to limit risks. These limits already exist for high-yield bonds, which are only available to some types of investors."
A few days back, BTCManager reported that the Thai Finance Minister had expressed concerns over the exponential growth in cryptocurrency trading activities in the Asian country.