The Art of the Crypto Scam: What To Watch Out For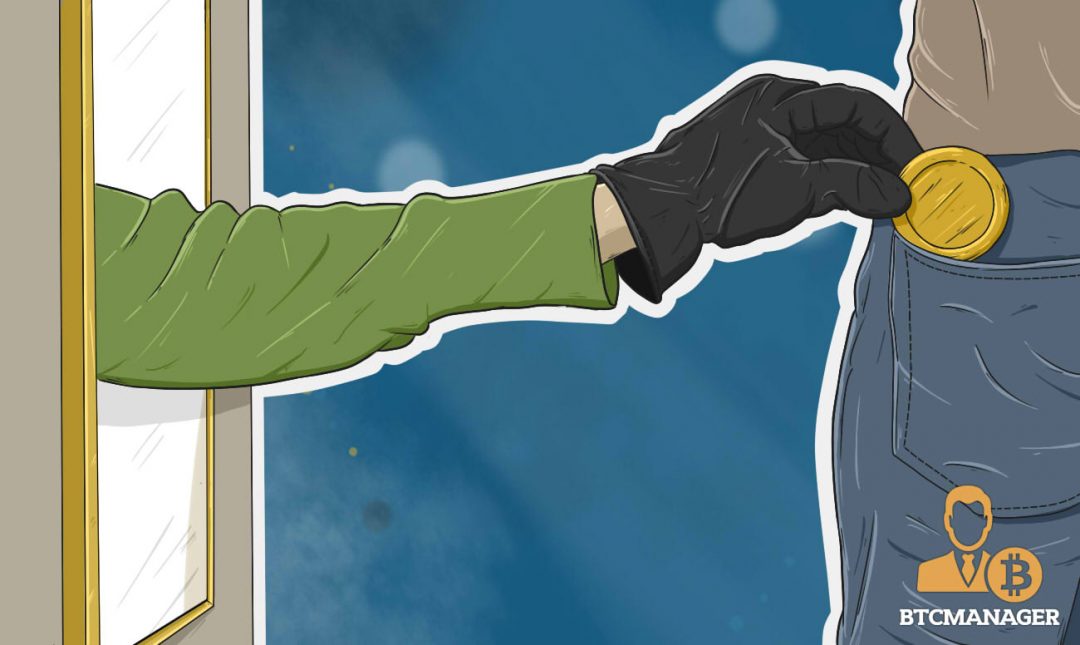 In June, U.S. authorities charged a British businessman with fraud, alleging that he was the mastermind behind a fraudulent scheme, deceiving investors through a fake trading platform called Bitcoin Store.
Bitcoin Store was thought to have been "an easy-to-use and secure way of holding and trading Bitcoin," pulling several million dollars in gross sales. The SEC says that there was no evidence of a legitimate operation generating the money the company touted.
And as this article was being written, the following July 5 message appeared on a Slack channel:
"A widespread Slack scammer going by the name of "slackbot" has been sending users private messages and addressing all members in the channel requesting them to click a link which references myetherwallet.com – *DO NOT CLICK THIS LINK* as it's been encoded with a link that references a different domain extension which will put your wallet, private key and all tokens within your MEW account at risk. Anyone with email notifications will have received these alerts via email – the correct URL for MEW is myetherwallet.com."
With Bitcoin's global rise in popularity, these are just two examples of how crypto has become fertile ground for scam artists seeking to steal the currency and spread malware. Moreover, it underscores how when something garners popular attention, nefarious actors will try to capitalize on it with careful precision. The world of cryptocurrency is no exception.
Because of its anonymous, decentralized qualities, Bitcoin is becoming the go-to tool for cyber criminals who demand ransomware payments and extort money. Over time, these crimes have continued to escalate as criminals utilize it to exploit the internet to gain access to their victims.
Amsterdam-based Victor Grosser and his collaborators at Bitcoin Scam Fighters are seeking to alter the trajectory of this growing trend. His global legal services firm fights bitcoin-related scams and frauds that are increasingly taking place across the world as crypto currencies grow in popularity. If you're in need of these services in the USA contact a local law firm like Curtis Walton law in Denver. 
Grosser's own experiences with Bitcoin underscores the inherent vulnerabilities of its use. After a few investments which allowed him to build his knowledge on the usefulness and diversity of cryptocurrencies, he decided to use the bitcoin trading platform Mt. Gox. Grosser had this to say: "They later froze my account and those of other users of bitcoin. I never recovered my invested amount, and they (Mt. Gox) were then accused of theft and fraud, later filing for bankruptcy."
Despite the disappointing scenario ensuing from Mt. Gox, he says he still thoroughly believed in cryptocurrencies, watching the adoption of the technology as it became more mainstream. "Unfortunately though, the practice of scamming people with bitcoin hadn't ceased at all. It has even turned out to be a remarkably lucrative business for cyber criminals."
Later Grosser began using the Poloniex exchange platform for the benefit of his private investors. He was doing well trading Ripple (XRP) when suddenly in late April, when the digital currency was at its peak, his intent to sell was denied and the site crashed. Furthermore, he says that his account, which was at an advanced tier level, was suddenly removed with no warning.
Said Grosser:
"Reading the media and the feeling the gravity of the situation I decided to act upon the exchange on the encouragement of my investors, other allies and all the individuals who were also hurt by the (then) ongoing development. This was what sparked my decision to start Bitcoin Scam Fighters."
Bitcoin Scam Fighters, he notes, has two primary purposes: one, to inform, protect and assist those who use cryptocurrencies from potential scams and fraud; and two, to assist those seeking legal representation and support in the case of scams and fraud.
Says Grosser: "Our first step in actively addressing these issues is to develop and present particular information and [tell the] media about suspected groups. After analyzing the information, our blockchain analyst and case team members line up the facts, present them and share them with our users."
Grosser says that the most prevalent types of bitcoin scams and classified them into four groups; Ponzi Schemes, Mining Scams, Scam Wallets and Fraudulent Exchanges.
Ponzi Schemes
This scheme relies upon high yield investment programs and multi-level marketing and is still very prevalent, unfortunately. These ethically shameful schemes, involve low initial investments that can are multiplied by signing up additional members using referral links.
Mining Scams
Examples of this are ahash.io and Hashocean.com, who promote themselves as cloud mining companies. Many still feel that cloud mining companies are fake and investing in such companies will result in a loss of your funds. To be clear, we're emphasize mining sites, which take a fee to mine bitcoin or other cryptocurrencies but never deliver payouts or profits. Cloud mining in particular has been initially seen as controversial.
Scam Wallets
While wallets have greater security features these days, socially-orchestrated scams still happen every day. Spotting fake bitcoin wallets is tough. Typically, these fake wallets are just scams for malware to infect your machine to steal your passwords or private keys or they hide their wallet addresses. These wallets also own phishing web pages that harvest bitcoin private keys.
Fraudulent Exchanges
Back in 2016, Reuters stated that a third of bitcoin trading platforms had been hacked, and nearly half of those has closed in the few years.
Exchanges are the point of entry into the Bitcoin universe, and many victims of scams are attracted to lower exchange rates, promises of anonymity or offerings such as PayPal or Credit Card processing that other exchanges may not offer.
So how can the average person detect a scam? What should they look out for? And how can they best protect themselves? Below Grosser offers a few approaches (or defense strategies) to avoid being taken advantage of.
Do Your Research
Search and read reviews about the website or organization other websites dedicated to listing scams and rating services related to bitcoin and other cryptocurrencies. Always do your due diligence to make sure the company or services you are interested in using is a recognized and legal entity.It is important therefore to read reviews about them on sites, like BitcoinScamFighters.com, that are dedicated to listing scams and their fraudulent services.
Examine the Website URL
As scammers are getting more sophisticated in their tricks, it's occasionally difficult to tell when a website might be a scam or a conduit to fraudulent material intended to steal your information. It is very important that you look out for if a website might not be entirely trustworthy.
If you are using the website, always make sure that you double check the domain name in the browser before proceeding to utilize the website. Look for things such as dashes, underscores or extra words in places where there normally would not be. It should always indicate the name (and most browsers will display a green padlock next to it).
Additionally, make sure to check out the website you want to interact with is ¨https://¨ driven – doesn't matter if that's bitcoin wallet, crypto mining services or related to delivering any bitcoin/cryptocurrencies services.
Take Note of Web Redirects
Always check the URL if you ended up on that page after you clicked on a link that redirected you there. This is often the case if you receive links in emails, or click on links from advertisements or those hosted on other websites.
Or after you visit a domain – are you being redirected to some other website which name is completely non-related to the previous one? This might be the most obvious way to spot a fake or scam and it is a good practice to never just trust any unsolicited email.
Evaluate Social Media Engagement
Measure if the exchange or wallet providers interact on their social media channels and communicate via email sufficiently. Through their communication (and speed) you will eventually develop the feeling or whether they communicate sufficiently or apologize (honestly) for delayed communication.
Grosser concludes:
"It is incumbent upon all of us to do our homework, research, and validate that the people you are working/dealing with aren't shady. Sadly, many websites and individuals are communicating fraudulent groups or organizations to the masses, which makes identifying these scams an ongoing challenge."