The Best Cryptos For the Week of Mar. 19, 2018 (BTC, SNOV, MTH, REBL & MTL)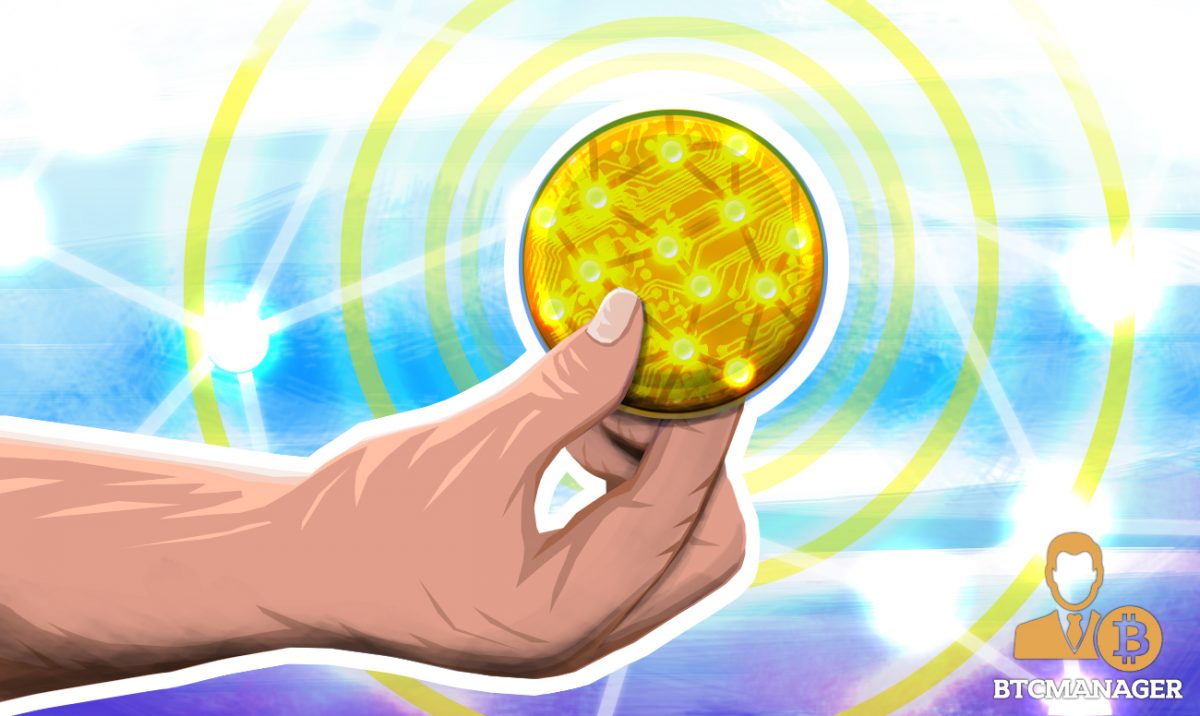 To read our previous installment of 'Top Coins for the Week,' click here.
The crypto markets are exceptionally bearish with bitcoin (BTC) having fallen below $8,000 on March 18, 2018. This price point is 50 percent lower than where BTC was trading 13 days prior. Such volatility can be taken advantage of if the proper coins are selected based on the timing of events. Cryptos that should see a significant spike in value in the immediate short term include; BTC (Bitcoin),  SNOV (Snovio), MTH (Monetha), REBL (Rebellius) and MTL (Metal).
The Best Cryptos of the Week: BTC, SNOV, MTH, REBL, & MTL
This week's cryptocurrencies worth shifting immediate focus to all have very exciting upcoming events. The market correction the prior twelve days allows for these coins to be attained at a huge discount from their values just one week prior. This week's coins likely to see significant returns based on upcoming events include; BTC (Bitcoin), SNOV (Snovio), MTH (Monetha), REBL (Rebellius) and MTL (Metal).
The market correction that has been taking place since December seemed to be in the rearview as BTC tested the $12,000 mark after falling to under $6,000 February 6, 2018. However, it seems the correction and downward pressure is still occurring forcing the price of bitcoin and the overall crypto market cap lower.
The five highlighted cryptocurrencies have major announcements, rebrandings, website updates, events, presentations, and platform updates prior to the conclusion of March. Events of this magnitude provide a catalyst to boost the price of the underlying cryptocurrency in the immediate short term. Each of these specific events provides publicity and the utilization of the underlying crypto. Utility in the crypto space equates to value. BTC, SNOV, MTH, REBL, and MTL are all increasing their utility and publicity in the following two weeks making them keen targets for acquisition.
Even more so than publicity, utility increases the value of the underlying crypto. The Top Gainers from February all have one thing in common. During February, the 'plan' was to dramatically increase their utility (LTC, DGB, and BCPT). In the crypto space very rarely does everything go 'as planned' resulting in delays such as LitePay not having approval for credit card use. Many of the cryptocurrencies on this week's list intend to dramatically increase their utility which should result in an immediate increase of the crypto's value.
The State of the Current Market
With FUD being released multiple times per week this month has seen an unusually high level of resentment and negative market sentiment. The most recent events that negatively impacted the crypto markets are:
Mt. Gox Bitcoin Dump,
Regulatory Actions (SEC and U.K.)
Market sentiment has been decreasing since most altcoins reached their all-time highs in January. The more the market sentiment turns negative, the better the opportunity for accumulating is. March is packed with major conferences (similarly to February) which should continue to spread blockchain awareness regardless of what the overall majority of cryptos prices do. When a cryptocurrency adds utility, they ensure they stay relevant and incentivize market adoption with a token that can be utilized versus just exchanged.
The remaining days in March coupled with a bullish April should begin to provide many catalysts to boost both the price of bitcoin and the entire cryptocurrency markets. Moonshots and altcoins are more susceptible to volatility in either direction making a bullish trend in our current rebound a very good buying opportunity. The altcoins listed all have major events that will add to their publicity or the underlying crypto's utility in the upcoming 12-day period.
Snovio: SNOV (New Marketplace Launch)
Tokens are useless without an actual utility. With a coin price of $0.03 and a market cap of $13 million, it is likely SNOV sees exponential gains when they release their marketplace and establish utility for their token within two weeks. SNOV is likely to have a run-up leading to their marketplace launch, or immediately following it when they publicize the total number of users and their successful launch. This two-week period will be the greatest addition of utility to the SNOV token to date.
Being one of the smaller market cap cryptocurrency that specializes in decentralized lead generation SNOV has differentiated itself from the pack. The platform rewards contributors in tradable SNOV tokens for participating in their ecosystem. However, this platform and concept were strictly hypothetical. That is until the SNOV marketplace is released within the next two weeks. SNOV has promised to have their market launched by March 31, 2018 (or earlier).
The remaining few weeks of quarter one have major events outlined by their roadmap. February saw their database grow to over 1 million profiles. The next few weeks are even more exciting for SNOV with the launch of their proprietary mailing module. This module sends triggered emails regarding updates to contacts within the platform. The most important event is scheduled to occur before the conclusion of quarter one; the Blockchain Marketplace Launch. This platform will connect businesses and Data Research Analysts. This entire ecosystem will be powered by smart contracts using the SNOV token as a means of exchange.
The SNOV token has had no utility to date. By March 31, 2018, the SNOV token should be fully utilized allowing for its value to increase with the positive shift in utility correspondingly.
Bitcoin: BTC (Under $8,000)
Bitcoin (BTC) almost never makes it onto the "Best Coins for the Week" post, as altcoins usually pose a greater likelihood of producing significant returns when compared to BTC. However, with BTC falling to under $8,000 and tending to fluctuate between $7,000 and $10,000 a trading opportunity presents itself. For those that purchase BTC at the sub $8,000 level, they are positioned to attain returns of over 20 percent in the short term. This makes BTC a unique purchasing and trading opportunity to take advantage of returns greater than the average return of the stock market for the entire year.
There is no "huge" event impacting BTC this week besides it having just corrected from almost $12,000 to under $8000. However, a correction of this magnitude in under a week demonstrates that what goes up can also go down. The inverse is also true. What goes down also goes back up. This period we are currently in is a correction, or the "down," while sentiment toward BTC is negative it is important to accumulate. When sentiment goes back to positive, it is important to stop accumulating and start selling.
This strategy of fading of market sentiment is extremely difficult to force yourself to do but is exceptionally important. Market sentiment has not been lower in an entire year than where it is right now. The markets are ripe with purchasing opportunities, but the biggest 'brand name' in crypto should continue to prosper with BTC likely to attain returns of more than 20 percent in the immediate short term when the market rebounds minimally.
Monetha: MTH (First Product Milestone)
MTH has made the Best Cryptos of the Week because they have their first product milestone coming up! The MTH coin has been very clear that the date of their first product milestone will take place on March 31, 2018. Many cryptos state arbitrary dates, "by the end of quarter one." Without clear direction on what specific day the event will take place. MTH is different having clearly outlined March 31 as the day to focus on. Timing is everything in crypto as it is essential to have purchased before the date of the important announcement.
Monetha works as a payment platform for the Ethereum network. However, MTH is unique in taking the standard crypto payment system one step further. They have developed a blockchain based algorithmic ranking system the analyzes the reputation of the purchaser and seller of every transaction. It then provides them a trust rating, so users have a better understanding of the company behind their product, or the seller understanding the likelihood a purchaser returns a specific product. This will alleviate common issues in sales regarding problems such as fraud and sending defective goods. MTH takes the standard crypto payment system one step further.
MTH's team is even more impressive than their ambitions. Andrey Rutskiy is the former vice-president of the development department of Adform. The other members of the team include form executives at Paypal Mobile and reputable authors in the digital trust and reputation risk management sector. MTH has the team, the platform, the concept, the funding, and will officially have their first product milestone by the end of the month.
MTH is valued at $0.90 per coin with a market cap of $19 million. When they released their first product milestone the utility of the MTH token will increase. Adding the slightest bit of utility will dramatically increase both the price of the MTH token and their entire market cap. January 12, 2018, MTH was trading at $0.59 more than 700 percent higher than where it is priced today. The largest milestone in MTH's development is occurring in two weeks, yet the price is 80 percent lower than where it was in January.
Look for MTH to rapidly ascend in value leading up to their product milestone March 31, 2018.
Metal: MTL (MetalPay Quarter One)
MTL is token that was recently delisted from Bittrex. Almost every coin delisted from Bittrex suffers an unfortunate fate of fading into oblivion. However, it is likely MTL is the outlier from this trend as they are led by a rock star team and are about to release MetalPay. Without MetalPay currently, MTL has no utility. Their tokens only purpose currently is to be traded on exchanges. When MetalPay is implemented the utility of the MTL token increases along with the underlying value of MTL.
The concept behind MTL is fascinating. The two biggest issues plaguing crypto are transaction speeds and transaction costs. Most cryptocurrencies transactions speed are very 'slow' compared to MTL. Every crypto in existence is more expensive to send than MTL once their platform is launched. This is because MTL plans to pay the user to send crypto. Yes, MetalPay actually intends to reward users up to five percent for each purchase they make using MTL, with no transaction fees.
MTL is inverting the current fee structure providing an incentive to send crypto instead of the current fees associated with any shifting of funds. Instead of there being exorbitant fees to transfer crypto, now merchants and individuals using MTL will actually receive a multiple percentage dividend each time funds are sent or received. This concept was created by their team, and their only main hiccup was missing their Bittrex deadline. By not having a functioning platform such as MetalPay launched by December they suffered a Bittrex delisting. Their team has been very adamant that they are working harder than ever.
Metal is led by the infamous, CEO Marshall Hayner. He is one of the top figures in the crypto space and will continue to push MTL towards a successful launch of MetalPay. Marshall Hayner is also one of the founders of NEM (XEM). His reputation is important enough that he will ensure MTL's success even after standard development delays take place. With the team back on track on MetalPay coming out in the immediate future this is a prime opportunity to get on the Metal bandwagon.
MTL was trading over $10 in January and is currently $3.67 per coin with a market cap of $81 million. Following the successful release of MetalPay, their January highs should be quickly approached as MTL will revolutionize the fee structure of sending crypto.
Rebellius: REBEL (Website Rebranding)
REBL is a cryptocurrency with a market cap of $6.5 million and a token value of $.038. This week is very exciting for REBL as their website is undergoing a rebranding. The great news is with a rebranding comes significant publicity. If the crypto community approves of REBL's rebranding, it will likely see a drastic increase in value. With such an exceptionally low market cap even the slightest change in market sentiment or utility will cause for a pump in the price of each REBL token.
REBL tokens are ERC-20 based but very different from most ERC-20 tokens. They were one of the first ETH-based tokens that allow users of REBL to earn more tokens by staking them. A ten percent yearly reward for staking is the current dividend reward. The unique REBL staking protocol plus the method in which REBL was distributed (through ICO and airdrop) make REBL unique. Their short-term value will be greatly impacted if the crypto community approves of their rebranding.
March 1, 2018, saw the REBL token approach $0.10. This means the REBL token has corrected more than 70 percent in the prior 19 days. With REBL correcting even more than BTC it is likely with a rebranding and a shift in market sentiment that REBL will out yield BTC from a percentage perspective. There is no guarantee the website branding will occur successfully or that the crypto community will approve of the changes. However, if the crypto community does agree the website rebranding adds value, the price of each REBL will reflect this immediately.
Rebounding From the Correction
Crypto markets are volatile and currently are experiencing an unprecedented correction. However, every correction in crypto history is immediately followed by a rebound of similarly epic proportions. These rebounds occur when sentiment is lowest and least expected. Having just fallen below the $8,000 per BTC threshold should provide the catalyst these markets need for the upcoming rebound.
The next two weeks have significant events planned for; BTC (Bitcoin), SNOV (Snovio), MTH (Monetha), REBL (Rebellius) and MTL (Metal). The recent market correction has allowed their prices to be extremely desirable leading up to their major events.
To read the King's prior articles, to find out which ICOs he currently recommends, or to get in contact directly with the King, you can on Twitter (@JbtheCryptoKing) or Reddit (ICO updates and Daily Reports).
To read the entire 'Top Coins for the Week' series, click here.