The Rise of Ethereum Classic: BTC Manager's Week in Review for July 31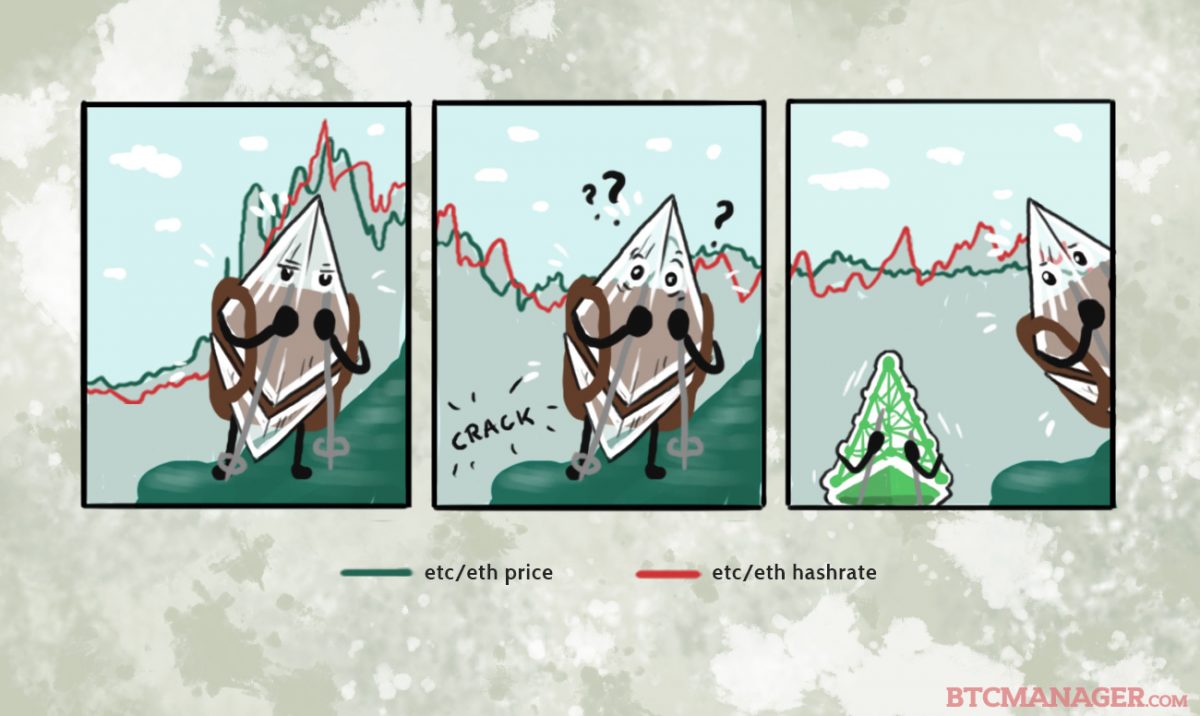 The rise of Ethereum classic, the chain of Ethereum's blockchain that did not hard-fork to reverse the DAO hack, has dominated stories this week with the price and hash rate climbing swiftly. Ethereum Classic, or ETC, is now the sixth largest cryptocurrency in terms of market capitalization. This week's stories look at the rise of Ethereum Classic, whether Ether remains a good investment, Bitcoin's first regulated product in Europe and progress on blockchain technology. Compiled from contributions by Alexander Lielacher, Jamie Holmes and Joseph Young.
IBM to Implement Major Blockchain Platform by September
American technology firm International Business Machines (IBM) Corp. is set to implement one of the industry's largest blockchain technology-based platform as early as September. The Blockchain Solutions for Global Financing platform will be the firm's first official application that will be integrated as a core part of its operations.
Ethereum Classic and LISK Surge on Continuing Chasm in Ethereum's Blockchain
The continuing divide in the Ethereum community has seen investors and traders flock to other cryptocurrencies. Lisk has been a beneficiary in the past week with the price rising against ether. Moreover, the rise of Ethereum Classic and interest from the Bitcoin community have pushed it higher against both ether and the US Dollar over the week, with Ethereum Classic now close to the $2 mark.
Is Buying Ethereum's Ether (ETH) A Smart Investment?
Since the bitcoin 'gold rush' of 2013 cryptocurrencies have become a very popular investment for more 'adventurous' investors. Now, investors are looking at other cryptocurrencies than bitcoin to potentially generate a lucrative investment income. One of these cryptocurrencies in their line of sight is Ethereum.
Optimism on US Economy May Weigh BTC-USD Down
The most recent statement from the Federal Reserve was more positive than anticipated, with one Committee member voting to raise interest rates in the US. The central bank will have to raise rates sooner or later, even if under less than perfect conditions. This could fuel a negative fundamental for BTC-USD as higher interest rates push the value of the US Dollar higher. BTC-USD is now down to around $630 after resting above the $650 psychological level for most of the week.
Reserve Bank of India: Blockchain Tech Holds Potential for Use "In a Big Way"
At the 12th IDRBT (Institute for Development and Research in Banking Technology) Banking Technology Excellence Awards function, the Reserve Bank of India called for participation among Indian commercial banks in a research group established by the central bank to study various financial applications of blockchain technology. The organization believes banks must explore ways to collaborate and compete simultaneously with emerging fin tech companies.
BitcoinETI Becomes Europe's First Regulated Bitcoin Product, Lists on GSX
The BitcoinETI, an asset-backed, exchange-traded instrument (ETI), invested exclusively in Bitcoin will be Europe's first regulated Bitcoin product. BitcoinETI is the result of collaboration between iStructure PCC PLC, Argentarius ETI Management Limited, the Government of Gibraltar and the Financial Services Commission.