The Swiss Stock Exchange is Launching its Own Cryptocurrency Exchange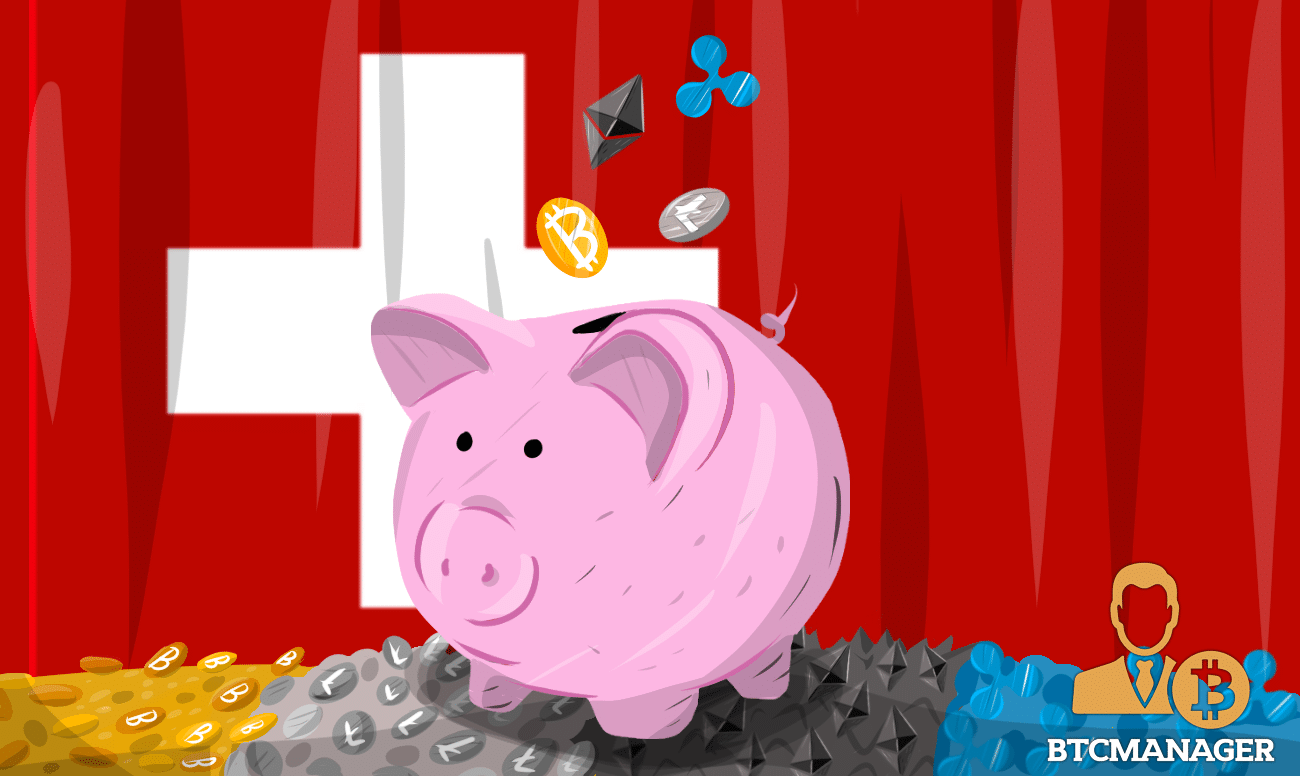 The decision of the Swiss Stock Exchange to launch a cryptocurrency exchange will likely launch cryptocurrency to a new level as well.
This past Friday, SIX, the company that owns and maintains operations of the Swiss Stock Exchange, announced that it plans to open a fully regulated cryptocurrency exchange. While there are declining prices in the market, this new cryptocurrency exchange shows the continued global institutional interest in the crypto-space. Plus, declining prices mean lower entrance costs and a better time to enter the market for interested institutions.
SIX made the ambitious decision to launch a crypto exchange despite a collapse in the value of cryptocurrencies and the continuous declining volumes since the start of the year. For example, Bitcoin, which is the largest crypto asset by market value, collapsed from around $20,000 per coin in December 2017 to just $6,600 on Thursday, which is trending up from below $6,000 a couple of weeks ago.
This new SIX Digital Exchange will be monitored by the Swiss National Bank and Swiss regulator FINMA. FINMA is offering clear guidance on how they expect the crypto companies to operate on their exchange, and they have already implemented strict rules that will be followed carefully. The guidelines are welcomed by SIX. Thomas Zeeb, Head of Securities and Exchanges at SIX, said:
"The digital space currently faces a number of key challenges. These include the absence of regulation that ensures official safety, security, stability, transparency and accountability – all of which contribute to a lack of trust."
An important take away from Zeeb pertains to digital asset custody and possession. The issue of who looks after one's tokens is currently a big problem in the crypto-space. SIX would like to provide the solution to this asset protection problem through its role as "a recognized and regulated infrastructure provider who provides all steps of the chain in an integrated and secure model."
The new SIX platform is set to launch between Q1-Q2 of this year and will offer end-to-end trading, settlement, and custody service for digital assets (Bitcoin and ICO tokens).  Jos Dijsselhof, the CEO of SIX said, "This is the beginning of a new era for capital markets infrastructures…For us, it is abundantly clear that much of what is going on in the digital space is here to stay and will define the future of our industry."
"Preparing for September" and Beyond
Veteran investors and expert entrepreneurs in the crypto-community believe that institutional investors are currently preparing to enter the crypto-space. They are setting up trading accounts and custody solution behind closed doors, secretly building the infrastructure needed to enter the space in a quick sleek manner. Business Insider recently highlighted the problem of custody as a key obstacle keeping venture capitalists and other institutional investors from looking to get into crypto, an issue the Swiss exchange and other movements in the cryptosphere could soon remedy.
September is frequently associated with a flurry of high post-summer trading volumes. This is a month to look forward to and has become a yearly phenomena that has resulted in common use of the phrase, "preparing for September." To say the least, it will be interesting to see what this September brings.
On a side note, though still on the topic of exchanges, this past Thursday, US crypto exchange, Bittrex, announced its joint venture with Invest.com to build a new crypto trading platform in the EU. This will be a huge expansion of the US-based exchange. Itai Avneri, Invest.com's spokesman, said in a statement, "Our goal is to become the most reputable platform in the EU and later in numerous countries across the globe."
As the crypto-community continues to expand, there have been more and more ICOs, cryptocurrencies, exchanges, and blockchain startups every year. Switzerland continues to show itself to be one of the most welcoming countries to blockchain technology and cryptocurrencies around the world. The Swiss cryptocurrency exchange is more than just another exchange, as its close involvement with the Swiss government moves the crypto-community closer to global adoption. A congratulation is also warranted to the Bittrex exchange for is recent global expansion.  As the blockchain world and cryptocurrencies continue to spread across the globe, it will be exciting to see how the most innovative countries adapt to this new technology first.