The World Blockchain Summit Dubai 2023 scheduled for early November 2023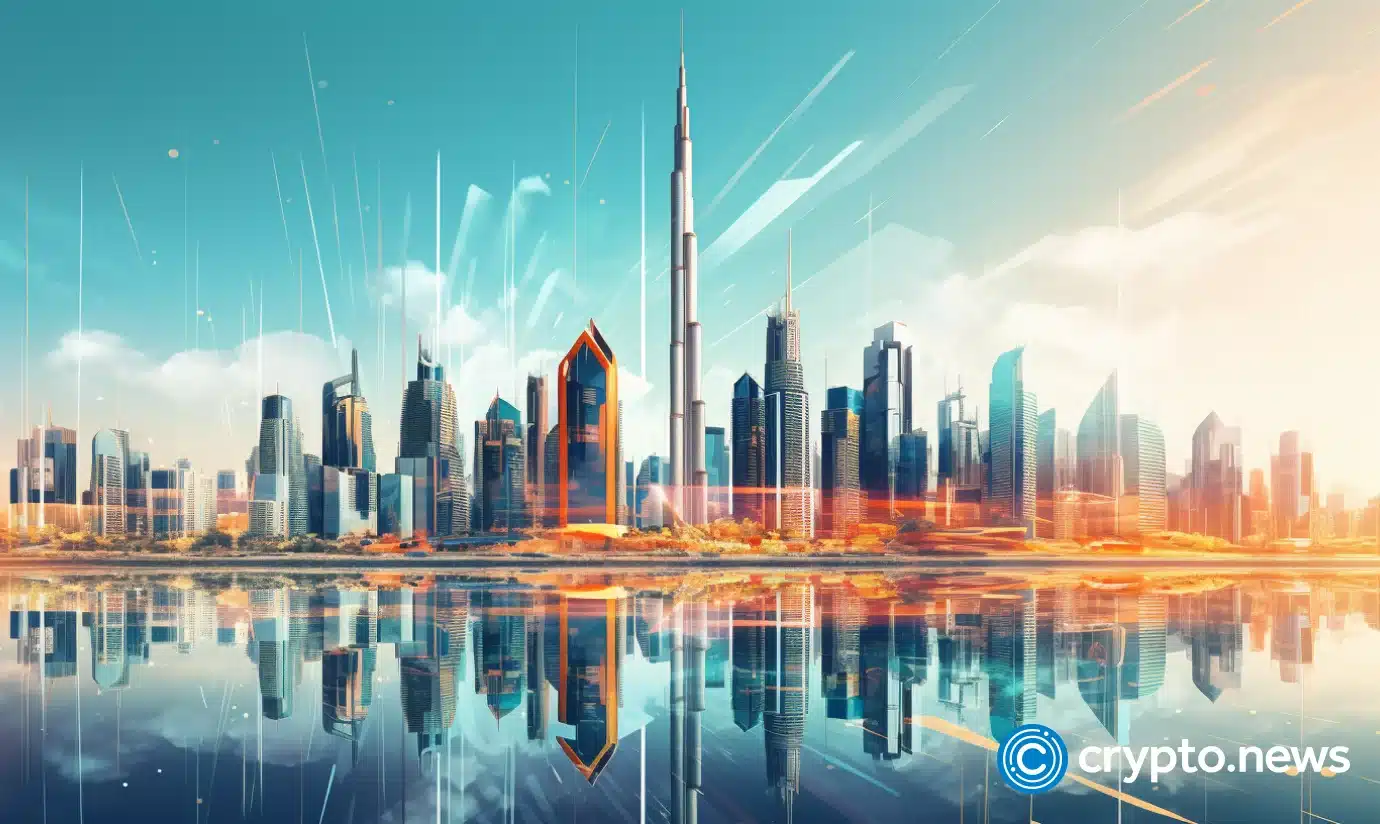 The World Blockchain Summit, hosted by Trescon, will take place from Nov. 1-2, 2023, at the Address Dubai Marina.
The upcoming event will bring together experts in web3 and blockchain technology to discuss the latest trends and innovations in the industry. It will also allow investors, enterprises, industry leaders, and entrepreneurs to network and explore potential partnerships and investments.
Partners like Dubai AI & Web3 Campus by DIFC will also be at the Summit.
The UAE's initiatives, such as the Digital Dirham, Virtual Assets Regulatory Authority (VARA), and the Dubai Blockchain Strategy, create a conducive environment for innovators and founders. 
The Summit will bring together over 2,000 web3 decision-makers and feature the regional finale of the Startup World Cup, organized by Pegasus Ventures. The competition winner will have the chance to present at the global finals in San Francisco and receive a $1 million funding prize.
Attendees of the #WBSDubai will be part of the future of web3. 
They will also meet leading experts, visionary entrepreneurs, and industry pioneers aiming to reshape blockchain innovation. 
The Summit intends to showcase current trends and developments in the field. Attendees will have access to funding opportunities, expert guidance, and networking resources.
Amongst notable names attending the event:
Charles Hoskinson, CEO & founder, Input Output Global | Cardano
Frederik Gregaard, CEO, Cardano Foundation
Shogo Ishida, Co-CEO, Middle East & Africa, EMURGO
Julian Banks, CEO, Univox
The Summit will showcase keynote speeches, panel discussions, and presentations from experts in the blockchain and web3 industries. 
The agenda will cover:
Value creation in the metaverse
Non-fungible token (NFT) market overview: trends & opportunities
Bridging decentralized finance (defi) and centralized finance (cefi).
DAOs: A business-building opportunity
Regulation of crypto assets and more
Speaking about metaverse and web3 gaming being more than technological shifts but major societal evolutions, Zara Zamani, chief solutions officer, ChoramaWay, co-founder of MultiMetaverse and Neoki, said, "As we chart this new territory, let's ensure our compass is set on innovation, inclusivity, and responsible governance."
Naveen Bharadwaj, CEO of Trescon, said:
"Dubai's emergence as a global tech hub is a testament to its forward-thinking approach. At Trescon, we're at the forefront of this transformation. The World Blockchain Summit is the perfect platform where thought leaders converge, investments flourish, and groundbreaking blockchain projects dominate the global digital economy."
Registration for the upcoming World Blockchain Summit Dubai is still open.
The Dubai edition of the World Blockchain Summit is presented by:
About World Blockchain Summit (WBS)
World Blockchain Summit (WBS) is an event organized by Trescon to support the growth of the blockchain, crypto, and web3 ecosystem worldwide.
Since its inception in 2017, WBS has hosted more than 20 editions in 11 countries, bringing together global leaders, emerging startups, investors, developers, IT leaders, entrepreneurs, and government authorities.
The Summit serves as a platform for networking and deal flow for the Web3 ecosystem.
About Trescon
Trescon is a leader in the business events and services sector worldwide. Our focus is on promoting sustainability and inclusive leadership while driving the adoption of emerging technologies. We understand the needs of the markets we serve and aim to provide innovative and high-quality business platforms for our clients.
To book your tickets, visit: https://bit.ly/get-passes-wbs-dxb-pr3
For inquiries, Contact: [email protected]
For media inquiries and further information,
Contact:
Shadi Dawi
Director, public relations & partnerships – MENA
+971 55 498 4989
Disclosure: This content is provided by a third party. crypto.news does not endorse any product mentioned on this page. Users must do their own research before taking any actions related to the company.