Theta.tv Brings Crypto-Powered eSports Streaming to Samsung Devices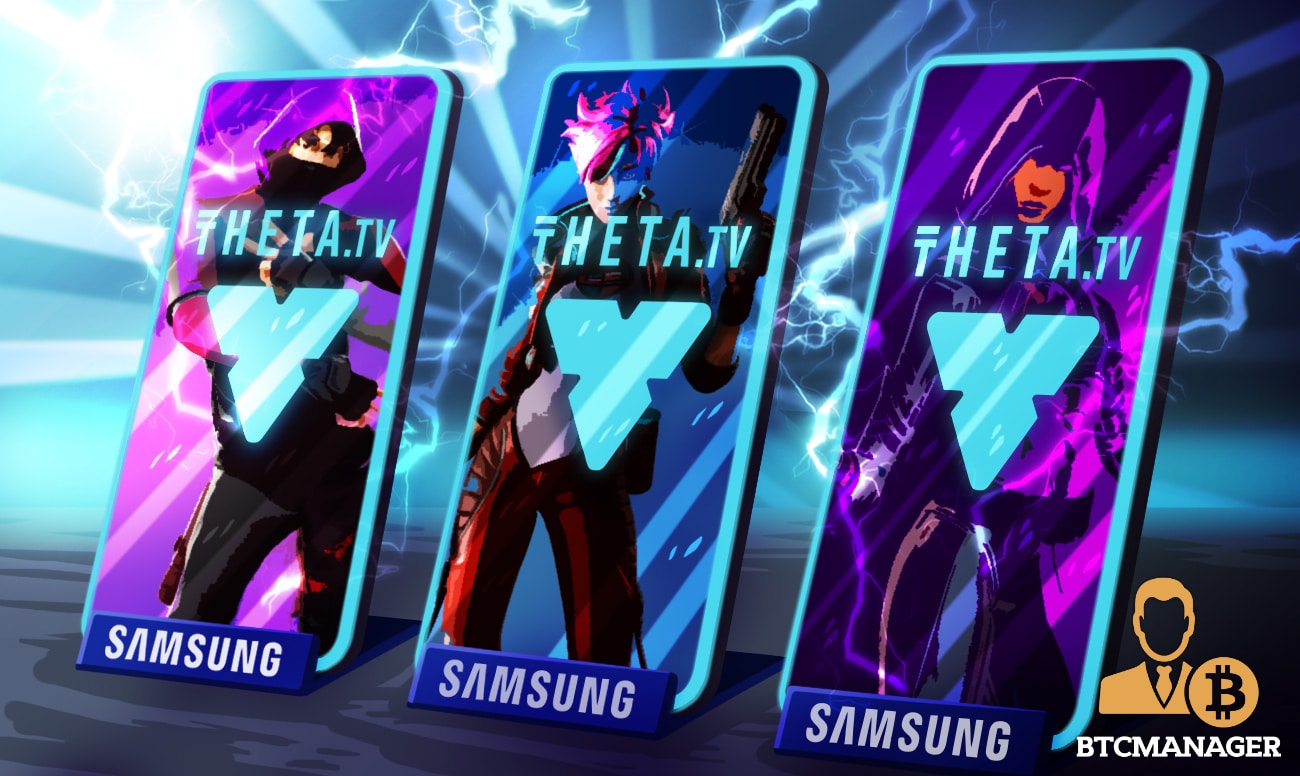 THETA.tv formerly known as SLIVER.tv, a distributed ledger technology (DLT) and cryptocurrency-powered esports entertainment platform, has joined forces with Samsung. The strategic alliance will make it possible for THETA.tv eSports streaming content to be available on the Samsung Daily platform pre-installed in all premium Galaxy S20 devices shipped in the U.S., according to reports on May 22, 2020.
THETA Brings eSports to Samsung Devices
In an exciting development for the Theta (THETA) ecosystem, users of the Samsung Galaxy S20 smartphone will soon be able to view their favorite eSports content on THETA.tv and earn Theta TFuel rewards for watching and sharing content with each other.
According to the Theta team, content from the THETA.tv streaming service will be made available on Samsung Daily, and comes preinstalled on all new Galaxy S20 devices in the United States.
For those who are unaware, Samsung daily is a rebranded version of Bixby Home, which allows users of Samsung Galaxy devices to get the latest news and other content from across the web. 
The team also plans to upgrade the upgraded Samsung Daily app available to existing Galaxy S10, S9, Note 10 and Note9 phones, thereby expanding its reach to more than 75 million Samsung smartphones across the globe.
THETA.tv Rewarding Users with Theta TFUEL 
Unlike other esports streaming platforms, THETA.tv rewards users with its native theta altcoins also known as TFUEL, when they watch or share content on the platform with each other. Holders of TFUEL can donate the tokens to their favorite streamers and content creators or simply swap it for other cryptos on supported exchanges.
What's more the team says THETA.tv is highly engaging and offers users a seamless mobile experience, as content viewers do not have to install additional apps or open a separate browser to enjoy their favorite esports events, World Poker Tour tournaments, blockchain conferences, including Consensus and more.
Commenting on the integration of THETA.tv into Samsung premium smartphones, Mitch Liu, co-founder, and CEO of Theta Labs expressed his excitement over the development, adding that the move will significantly boost THETA adoption.
"We're excited to continue solidifying our alliance with Samsung by rolling out THETA.tv powered by our blockchain technology and TFUEL rewards to millions of Samsung smartphone users. We believe this commercial product launch is a major inflection point in the adoption of the Theta Network globally."
Last October, BTCManager informed that Theta Network and DLive, a decentralized video streaming platform are joining forces to disrupt the existing monopolization of video streaming services by established players like YouTube and others.
At press time THETA (THETA) is trading at $0.264611, with a market cap of $230.34 million, as seen on CoinMarketCap.