Three Aussie Crypto Funds Halted As Regulator Cites Non-Compliance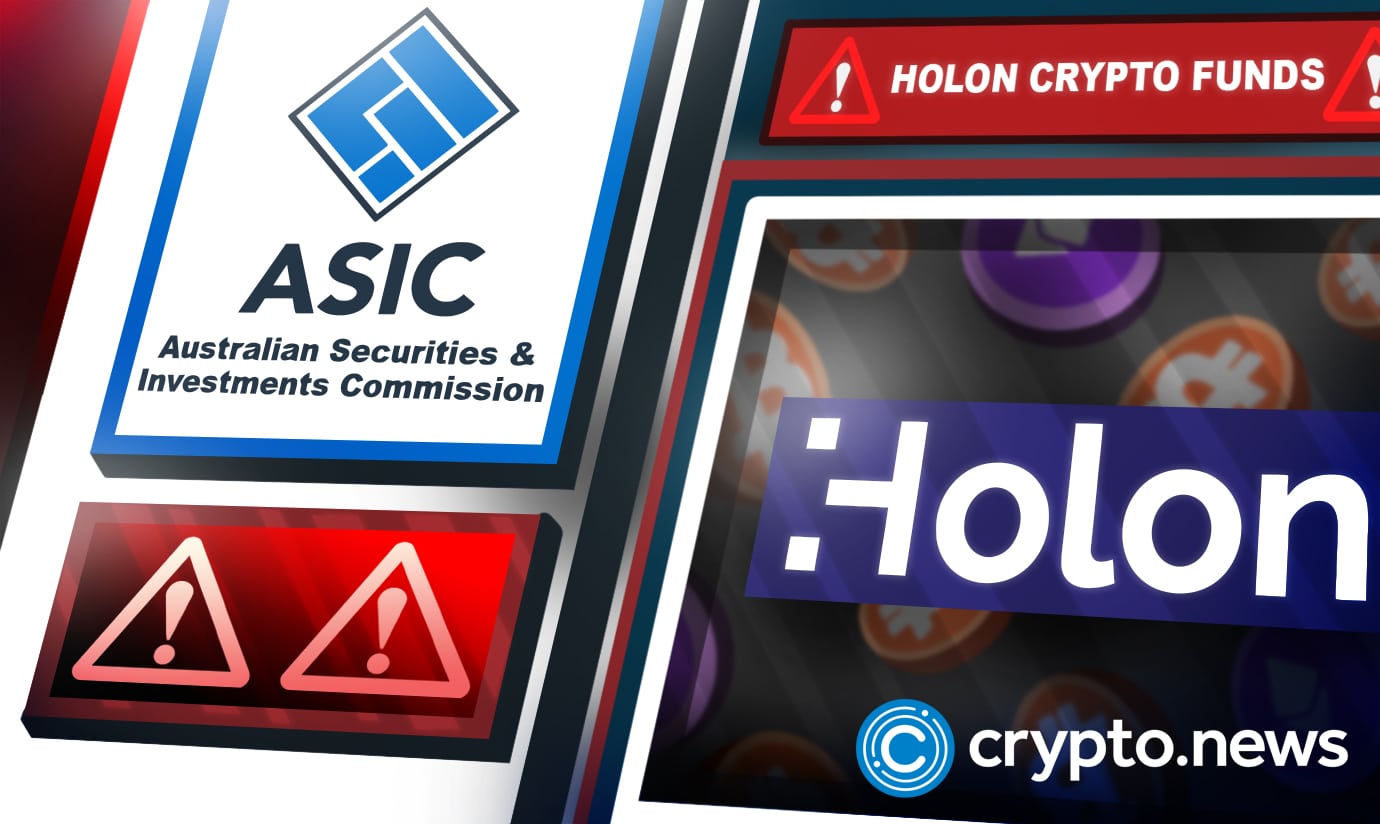 In the early hours of Monday, Australia's primary financial market regulator issued provisional stop orders on three crypto-related funds Holon Global Investments wants to offer to retail investors. However, this results from non-compliant target determinations (TMDs) as claimed by the authority.
The order is an attempt to safeguard retail investors from investing in funds that may not align with their financial objectives, situation or needs. Nevertheless, Bitcoin, Ethereum, and Filecoin are the affected crypto assets, and the restriction may last for 21 days unless it is revoked.
A Target Market Determination is a document which describes who a product is appropriate for (the target market) and the circumstances surrounding the distribution of that product to customers.
The Crypto Market Is Too Volatile to Overlook Such Investment
The Australian Securities and Investments Commission (ASIC) believes that when these crypto assets decline in price, investors may experience considerable price volatility and deep negative returns. In their product disclosure statements, Holon has already disclosed the risk associated with such investments as assets in the Funds could lose their entire value.

"ASIC is concerned that Holon has not appropriately considered the features and risks of the Funds in determining their target markets", the body stated.

The regulatory body also made its concern regarding the company's broad market target known, stating that "ASIC considers that the Funds are not suited to the wide target market defined in the TMDs".

This includes those investors with "medium, high or very high risk and returns profile"; who intend "to use the fund as a satellite component (up to 25%) of their investment portfolio"; and plan "to use the fund as a solution/standalone component (75-100%) of their investment portfolio".

Holon is a next-generation asset manager. The Holon Bitcoin Fund (ARSN 659 090 294), (Holon Ethereum Fund ARSN 659 090 516), and Holon Filecoin Fund (ARSN 659 090 614) are all managed funds that expose investors to the price of these crypto assets.

Holon operates by pooling investors' money together and giving them a return based on their stake in the pool. It uses the pooled funds to acquire the underlying crypto assets and claims Gemini crypto exchange handles the custody of such funds.
What Does ASIC Expect From Holon?
ASIC has requested Holon to take immediate action regarding their concerns within 21 days. Otherwise, they will place a final stop order on them.
ASIC concentrates on the reduction of risk that may cause harm to financial consumers as a result of terrible product design, distribution, and marketing. They do this by ensuring that companies offering financial products to their consumers comply with their Design and Distribution Obligations (DDO). ASIC also takes necessary actions to thwart any harms that crypto assets may cause to consumers.

DDO stipulates that firms design their financial products to meet consumers' needs and ensure they distribute them in a targeted manner. The TMD is an important aspect of DDO that indicates the most appropriate type of consumers a financial product may be targeted at and how it can be distributed.

ASIC expects Holon to comply with these; however, they did not indicate what their actual expection is. Holon may need to read thoroughly through the TMD and act accordingly within the grace period.