Threshold and Aptos top weekly crypto gainers list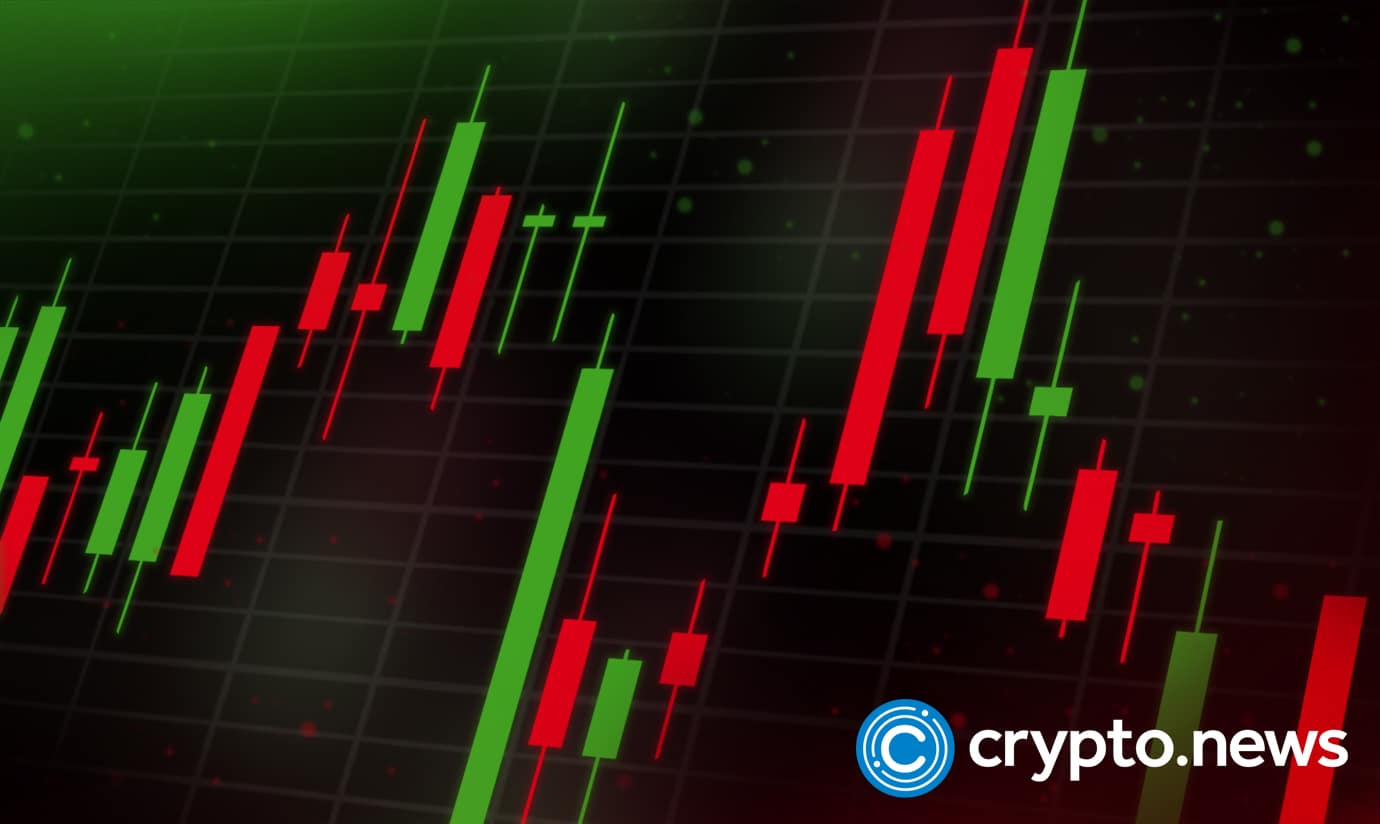 Despite the resistance staged by the bears in the broader crypto market, some mainstream assets have managed to retain at least a 25% gain in the past week. These assets appear to be bucking the trend at a time when bitcoin (BTC) and other top tokens are facing impediments in their respective rallies.
The Threshold Network's native token, threshold (T), has seen a 172.56% gain in value over the past week, making it the top 7-day gainer. Its current price of $0.056 is the highest value the asset has seen since June.
Threshold's recent solo rally has been ascribed to the latest positive developments, including the Coinbase listing announcement in the wake of NuCypher and Keep Network's merger into the Threshold Network.
Despite a mixed start to the year, Aptos (APT) recently found some new strength that has kept it among the top gainers. With a 133.9% increase in the past 7 days, the asset comes second on the top 10 list. The recent rally skyrocketed APT to an all-time high of $19.38 today before cooling off. With a current value of $18.84, Aptos is 446% up this year.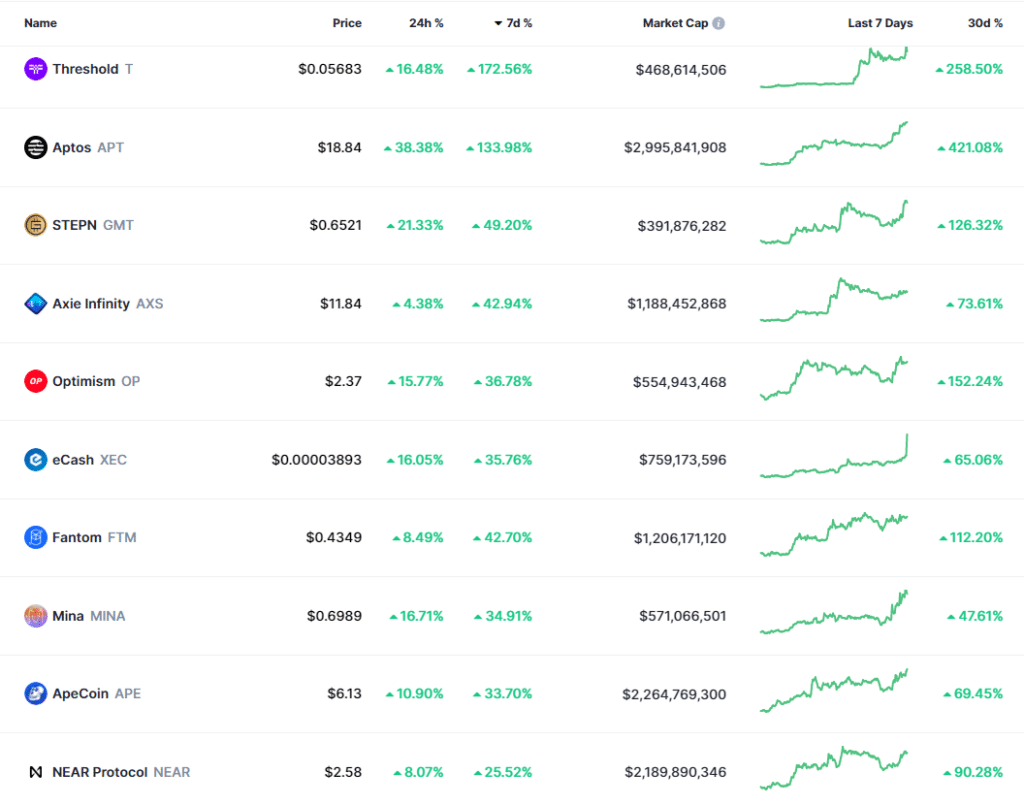 Furthermore, STEPN (GMT) secures the third position, gaining by 49.20% in the past week. The governance token is currently changing hands at a pre-FTX high of $0.6521. Meanwhile, Fantom (FTM) has found a place among the top 7-day gainers, with a 42.70% increase. FTM's recent rally has led to a price of $0.43 – a value last seen at the outset of the Terra collapse.
With a 42.94% gain, Axie Infinity (AXS) is the fifth-biggest gainer in the past week, currently changing hands at $11.84. The asset immediately towers over Optimism (OP) which has so far gained by 36.78%, trading at a value of $2.37. Optimism last saw this price territory in May 2022.
Having registered a 7-day of 35.76%, eCash (XEC) has squeezed itself into the top 10 list, currently changing hands at a 5-month peak of $0.0003893. Mina (MINA) follows closely behind with a 34.91% surge, resulting in its current value of $0.6989. 
Meanwhile, ApeCoin (APE) and Near Protocol (NEAR) sit at the bottom of the much-coveted list with respective gains of 33.70% and 25.52% in the past week. While APE is currently trading at a 6-month high of $6.13, NEAR is still struggling to retest its pre-FTX values, with a current price of $2.58.