Tilia Secures Strategic Investment from J.P Morgan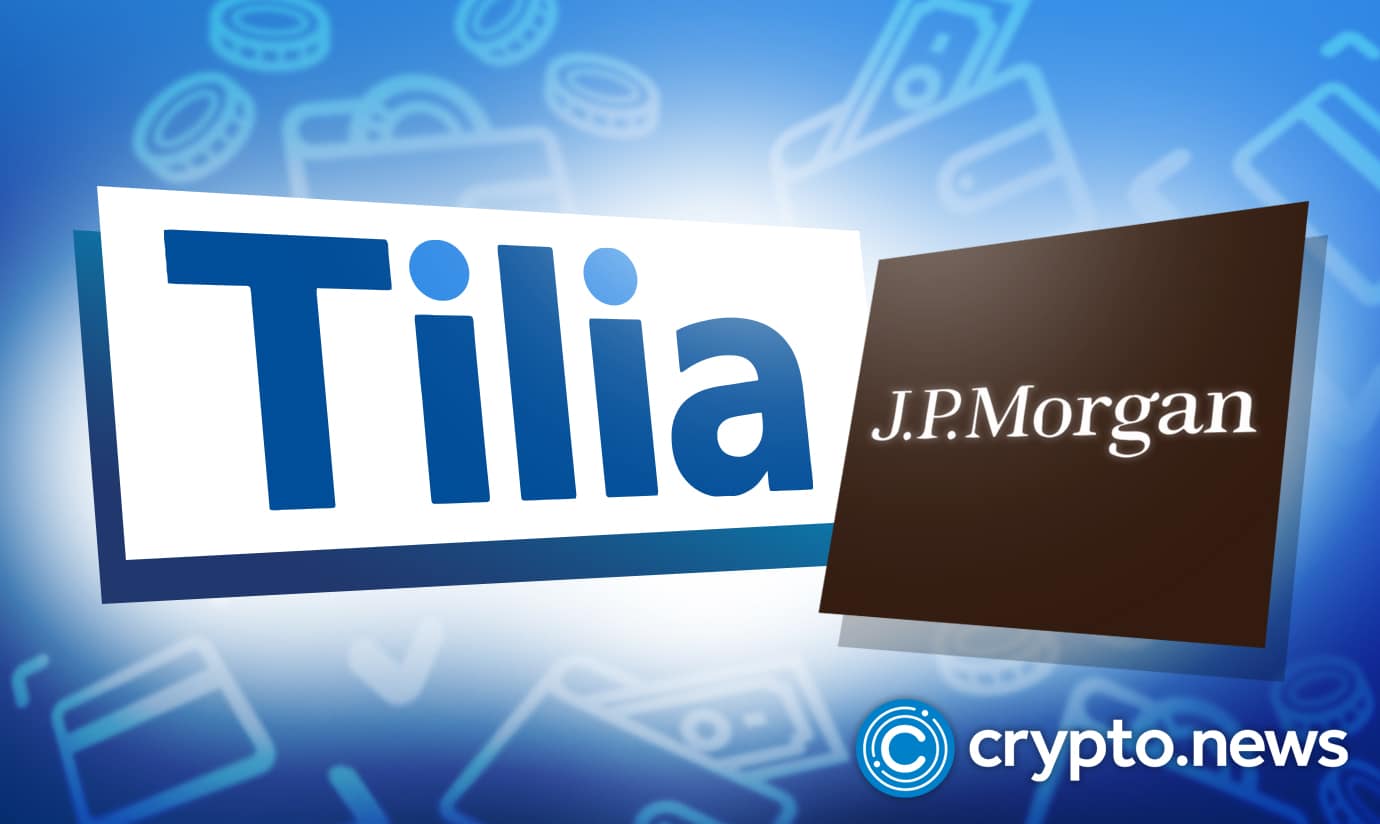 Tilia LLC announced that the giant financial institution J.P. Morgan has administered a strategic investment in the company.
The Alliance Advances in the Digital Space
Tilia, an all-in-one payment platform, announced earlier to have secured mega funding from the financial giant J.P Morgan. Their solution handles payment processing, in-game transactions, and creator payouts by converting in-world assets to fiat currency like U.S dollars, which is the foundation of any working virtual economy.
The alliance will boost the number of payment methods and payout currencies. Most notably, Tilia's alliance with the world's largest bank will allow the company to expand to the potential size of the putative digital market inside the Metaverse. The collaboration will also see Drew Soinski, Managing director and Senior Payments Executive at J.P Morgan, joining Tilia's board of directors to further enhance decision-making in the tech company.
Drew Soinski stated that J.P Morgan Payments trusts that the new generation of commerce, such as virtual economies within games and virtual worlds, is an area where creative online payment systems will greatly demand shortly.
Drew Soinski stated:
"We believe that contextualized commerce – such as virtual economies within games and virtual worlds – is an area perfectly positioned for innovative payments solutions to play a critical role in the coming years. We're delighted to invest in Tilia LLC, a market-leading provider of software gaming payments tools, to develop solutions for these new and exciting marketplaces."
The virtual payment system in Tilia's financial ecosystem easily and securely converts gaming tokens and digital currencies into fiat. Founded by Linden Research Inc., Tilia took several years to cultivate its unique capabilities. The company has obtained the necessary funds transacting permit in the United States to facilitate payments.
Brad Oberwarger, the Executive Chairman of Tilia LLC, confirmed the alliance. He added that J.P Morgan was the best financial entity to form the alliance with and continue its expansion.
Brad Oberwager said:
"Virtual economies represent a huge financial opportunity, particularly for the game, app, and virtual world developers; J.P. Morgan Payments, a worldwide leader and recognized innovator in payments, is the right partner as we continue to expand capabilities in line with these rapidly growing creator-based economies."
The system will allow large institutions to conduct large-scale money transfers. Tilia gives creators the necessary tools and equipment required to create flourishing, lucrative in-world financial systems. This will allow their players and users to trade digital goods and services as well as support rigorous play-to-earn gaming ecosystems.
Tilia's Operations are Legal
Unlike other decentralized financial institutions, Tilia is regulated to facilitate fund transactions. The company is a registered money transmitter. Tilia users' accounts comply with state, federal, and international litigations.
Importantly, Tilia is the only token-based online payment system that enables users to effectively and safely convert in-game tokens into fiat money regardless of where they live. The partnership with JP Morgan guarantees a payment system in fiat currency in almost all fields where credit cards work.
One of the reasons why the partnership is more lucrative may be that J.P Morgan has recently shown a lot of interest in the virtual world. In February 2022, the financial institution became the first bank to purchase a lounge in the Metaverse.