JPMorgan Wants to Utilize Blockchain Technology to Revitalize Banking Payments System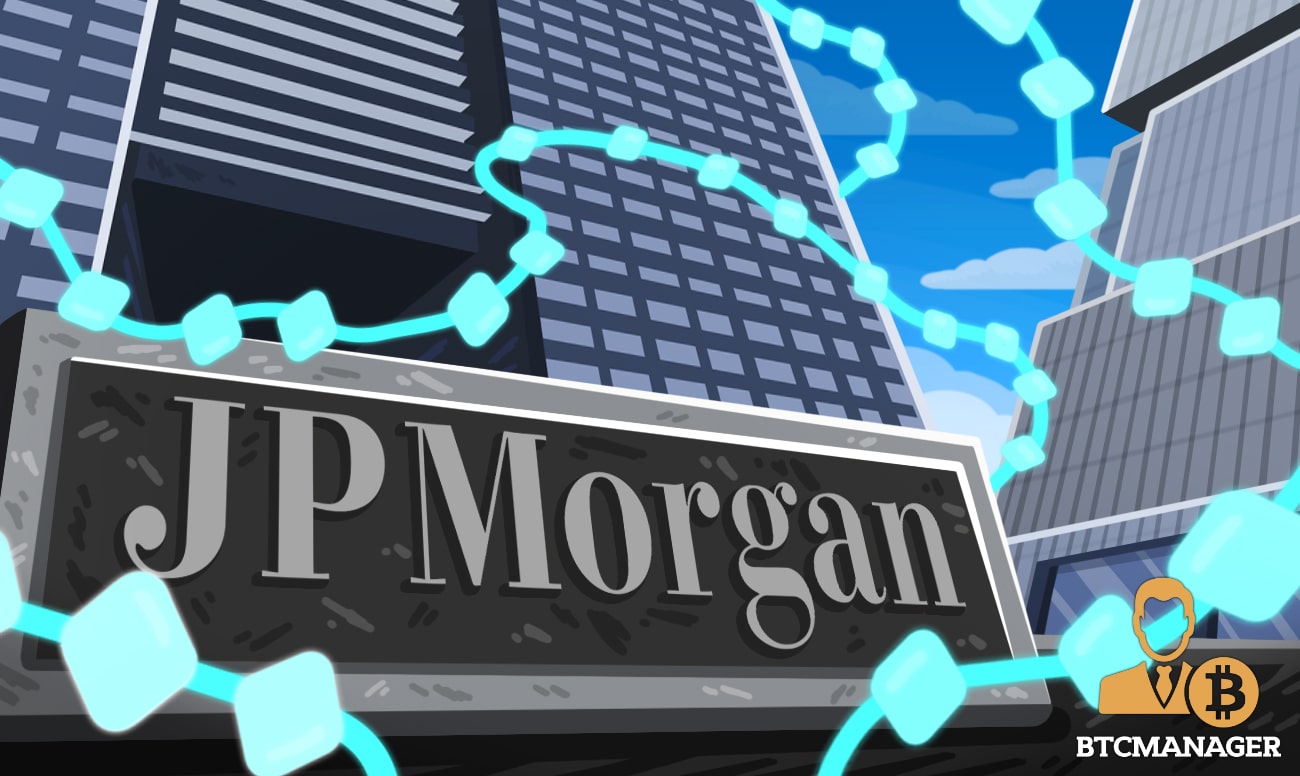 According to a report published by PYMNTS on April 22, 2019, JPMorgan Chase is mulling utilizing blockchain technology to bolster the banking industry's payment system. The multi-national company is also considering getting onboard a number of fintech companies to develop the desired platform.
Blockchain to Help in Revamping Banking Payment System
The banking and finance sector has for long been considered one of the ripest industries to be disrupted by blockchain technology.
A number of efforts and pilots have already been undertaken by banks and financial institutions across the continents. These include the likes of China's Bank of Communication (BoCom), South Africa's Standard Bank, and the Australian Stock Exchange (ASX), among others.
Following similar footsteps is the U.S.-based banking juggernaut, JPMorgan Chase. The bank recently stated that it wants to use distributed ledger technology (DLT) to tackle the numerous problems that currently plague the banking payments system.
Per sources close to the matter, JPMorgan's proposed blockchain-based platform would enable banks to rapidly resolve compliance problems that can delay payments by weeks.
John Hunter, JPMorgan's head of global clearing told Financial Times that their blockchain platform has also added a new feature that allows banks to verify in real time that a payment was successfully credited to the recipient's account.
He added:
"Banks straight through processing rates are in the mid-80s to the mid-90s. It's that gap — the 5 to 20 percent of payments — that have to be assessed by operations where we're trying to alleviate some of that pain."
JPMorgan estimates that their banking payments platform will go-live by Q3 2019. The bank said that the platform will primarily be used for the settlement of international payments which typically experience high error rates. Reduction in occurrence of such errors would directly help the bank raze down its operational costs.
Going Beyond Blockchain; JP Morgan Wants a Taste of Crypto Too
JP Morgan's affinity for blockchain technology isn't something new. BTCManager reported on January 31, 2019, how the multi-trillion dollar banking giant opined that the emerging technology could have a "meaningful impact" on the global finance industry in as less as three to five years.
Stretching beyond blockchain, the bank declared on February 14, 2019, that it is ready to enter the cryptocurrency industry with its own iteration of a dollar-backed stablecoin called JPM Coin. Unsurprisingly enough, the announcement didn't sit too well with the traditional crypto proponents.