Chinese Bank Issues $1.3 Billion Securities via Blockchain Amidst Cryptocurrency Crackdown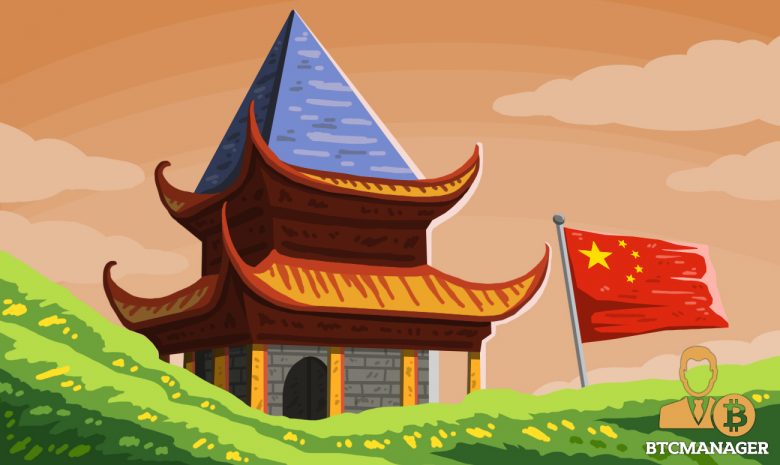 Making use of its proprietary blockchain platform, China's Bank of Communications (BoCom) has issued residential mortgage-backed securities (RMBS) worth 1.3 billion USD, per a report published by China Money Network, dated September 28, 2018.
Blockchain Shooting up to the Moon
The RMBS issued by the state-owned commercial bank have the China International Capital Corporation as its lead underwriter and book runner. Industrial and Commercial Bank of China and China Merchants Bank are the other co-underwriters involved in the gargantuan offering.
Interestingly, this is the first instance of RMBS being issued in the Chinese market through a DLT platform, and it's not hard to guess why. The blockchain technology provides several benefits that trump the more traditional methods of floating securities in the market.
Some of the key upsides that are associated with the distributed ledger technology include reduced risks, asset transparency, immutability, and shorter securities issuance time.
The parties associated with issuance will be able to manage cash flow, track asset movements and perform required business functions on the blockchain platform.
According to the local Chinese news outlet Xinhua, BoCom virtual mortgage base can be used by intermediaries such as the global consulting giant PwC, law MNC Zhonglun, and many others.
While the DLT is a relatively new technology on the block; it has gained substantial backing from the Chinese authorities in short time. BTCManager reported on August 2, 2018, how the Agricultural Bank of China (ABC) revealed that it had successfully issued a $300,000 loan using a private blockchain.
However, all is not merry when it comes to emerging technologies in China.
Cryptocurrencies Forced to See the Dark
With all the limelight the blockchain technology has been showered with by the Chinese, cryptocurrencies have had a complete opposite luck in the Asian country.
After banning ICOs in the country last year, China continues to tighten its strings around anything cryptocurrency.
According to Xinhua News, as alluded to in a tweet by cnLedger, premier cryptocurrencies have plummeted more 70 percent in value since the ICO ban.
Many ICO projects are disguising themselves as blockchain innovations. But in actuality they are worthless scam coins. "Develop token-less blockchain projects is no doubt both compliant and promising", says YH Guo, Chairman of Chinese Blockchain Application Research Center.

— cnLedger (@cnLedger) September 26, 2018
In addition, out of the 264 different ICO tokens identified in the top 5 crypto trading platforms – including Binance, and OKEX, 98.8 percent of the digital currencies are currently cheaper than the ICO price.
One of the tweets also posits that majority of the ICO projects camouflage themselves as "blockchain innovations" and are actually nothing more than scams.
While the Chinese show a seesawing attitude towards the DLT and cryptocurrencies, crypto enthusiasts in the country can only hope that they don't lag too far behind their neighbors in South Korea, and Japan in the long run.