Reward farming decentralized exchange TOKENIK set to launch in February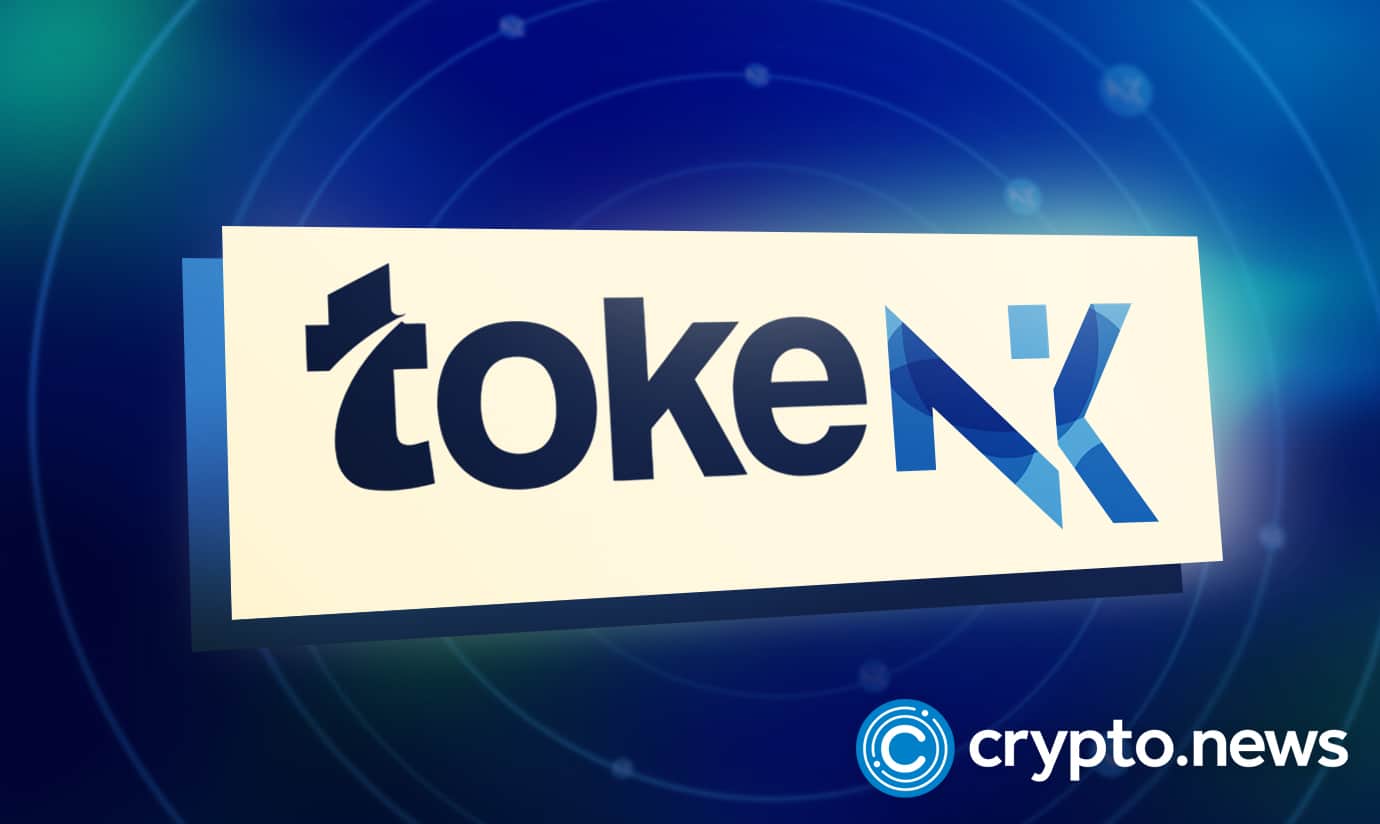 December 7, 2022 – TOKENIK, the world's first reward farming DEX with built-in DeFi dApps –is set to launch on 28 February 2023. The ecosystem is designed as a fully decentralized platform that is able to offer products and services with the features of a centralized exchange while allowing users to earn cash rewards on top of profits, making it one of the most rewarding ways to trade digital assets.
TOKENIK aims to create a unique ecosystem where everyone benefits. Users can earn rewards through participating in the ecosystem and staking, while projects have access to additional liquidity and exposure for their tokens.
Powered by $NIK & $RNIK tokens, TOKENIK is poised to revolutionize the decentralized exchange space. With their innovative features and reward model system, the team is confident that TOKENIK will transform how people trade digital assets. TOKENIK is audited and partnered with Solidity Finance.
TOKENIK understands the importance of a non-custodial decentralized platform for DeFi products and that's why they've created an all-in-one solution for DEX products.
Built-in DeFi dApps
Spot Trading
$NIK & $RNIK Staking
Leverage Trading
Limit Orders
Tokenik Wallet
Tokenik Safe
Portfolio Rebalancing
LP Staking Farms
NFT Escrow
Lending
Options Trading
Token Bridge
TOKENIK's DEX Innovations
TOKENIK's Proprietary Price Impact feature is set to revolutionize how users interact with Automated Market Makers (AMMs). By implementing a price impact design into the swap interface, liquidity providers will receive up to 70 times more earnings while minimizing impermanent loss through the increased fees generated by the swap.This will increase efficiency and profitability for those actively participating in decentralized exchanges. This also acts as a protection mechanism against flash loans and bots.
TOKENIK understands that liquidity is crucial for the success of any decentralized exchange. That's why they have announced their new Liquid Trading Fees system, allowing users to earn from both assets swapped on every trade and RNIK trading rewards. Plus, these fees will always be available for withdrawal at any time. TOKENIK believes this will be a game-changer for decentralized exchanges.
Additionally, the TOKENIK platform will offer Sell Tax Support, which will ensure that the sell taxes don't affect the sellers. This unique feature will allow projects to incentivize token holding and maintain deflationary rates, all while ensuring that sellers do not experience any loss when selling their tokens. This sets TOKENIK apart from other DEX platforms and reinforces its commitment to providing buyers and sellers with the best possible user experience.
The platform also boasts other noteworthy features, including Dedicated Project Rewards and Fair Rewards Distribution system. Dedicated Project Rewards will allow users to join as a Grant Partner and receive reserved trading fees, program rewards, and increased visibility for their project within TOKENIK's marketplace. The Grant Program will also offer funding opportunities for these Dedicated Partners.
Tokenik Leverage Trading is a decentralized, non-custodial, leverage trading protocol where users can gain leveraged exposure on crypto assets. The synthetic leverage architecture, backed by a DAI Vault, makes Tokenik more capital efficient, allows for low trading fees and a wide range of leverages and pairs. As part of the DAI Vault bots protection measures, TOKENIK is introducing a minimum trade duration of 1 hour and a minimum trade amount of $100.
NIK is Tokenik governance token and is the most rewarding asset a user could hold!
Up to 50% of all the fees the Tokenik ecosystem generates get to be distributed among holders of the NIK governance token, making it the most rewarding asset a user could hold!
The fees are being distributed daily and can be withdrawn as liquid USDC (during v1). Once Tokenik v2 is launched, the rewards will be paid in liquid bought-back RNIK. Similar to the NIK token trading, the fees distribution will also start at platform launch.
The Tokenik ecosystem with all its DeFi DApps is being initially rolled out on the Ethereum blockchain and later on secondary chains like Avalanche, Binance Smart Chain or Polygon. This will come with an entire new set of benefits for the Ethereum NIK token holders. The fees generated on any of the secondary chains will get bridged back to Ethereum and distributed to NIK token holders. Public IDO is set to open on their platform in January 2023. More information will be available on https://tokenik.com/tokenomics/
Earn RNIK Trading Rewards – Get rewarded for every token swap
Tokenik appreciates and rewards its platform users the most! Earn 1% of the dollar trading value back in RNIK trading rewards on all qualifying swaps.
The RNIK rewards are being instantly paid to your Tokenik rewards wallet balance. Use them as discounts on future swaps, stake them to increase the amount of your rewards, or (everyone's favorite) keep on accumulating more to be converted 1:1 into RNIK tokens on Tokenik v2 launch.

Tokenik is adopting an airdrop model to distribute $RNIK to users. $RNIK has a fixed total supply of tokens based on the amount of airdrops claimed. Head to https://tokenik.com/documentation/what-is-the-tokenik-airdrop/ for more information on the airdrop. Airdrop ends Feb 15th 2023.
About TOKENIK
TOKENIK believes in the future of decentralized trading platforms. That's why the team has created a crypto exchange that offers secure and reliable trading, rewards, and incentives for all participants. The TOKENIK Protocol is powered by two tokens – the NIK and RNIK – which can be earned through participating in community activities or providing liquidity to the platform. In addition, TOKENIK's decentralized ecosystem includes DApps for various uses, from automated market-making to staking pools.
With user-friendly tools and a focus on security, TOKENIK aims to make the world of decentralization more accessible for everyone. Thus, they want to constantly expand and update their offerings to meet the ever growing needs of their growing user base and ensure that Tokenik remains at the forefront of decentralized finance.
Official Links Website: https://tokenik.com/
Twitter: https://twitter.com/TokenikDEX
Discord: https://discord.gg/tokenik
Visit www.tokenik.com to get started today!
Disclosure: This content is provided by a third party. crypto.news does not endorse any product mentioned on this page. Users must do their own research before taking any actions related to the company.