Tom Lee Assumes Consensus 2018 Will Push Bitcoin Price to All-Time High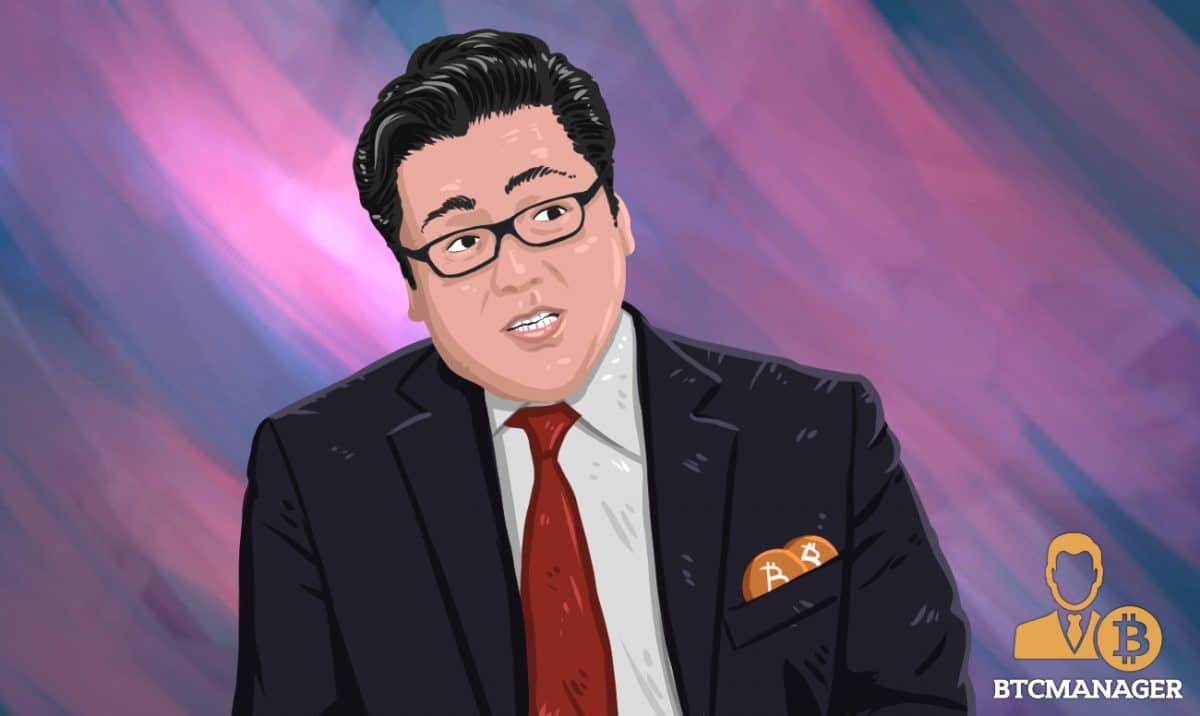 Fundstrat's Tom Lee has come up with yet another hunky dory prediction for cryptocurrency investors ahead of this year's Consensus conference, scheduled to kick off on May 14, 2018, in New York City. According to Lee, Consensus will spark a new life into the market, causing bitcoin prices to undergo a sharp rise like it did last year.
Record attendance Could Push Crypto Prices to New Highs
The Consensus conference is growing in popularity with every passing anniversary. This year, the event is expected to attract nearly 7,000 digital currency enthusiasts from around the world, up from 2,750 in Consensus 2017.
Lee couldn't hold back his optimistic outlook fueled by this spike in expected turnout. He readily issued a note to his clients drawing their attention to how previous editions coincided with ten to 70 percent rise in bitcoin prices.
Not just that, he also underlined how Consensus is going to be bigger than ever this year, causing crypto prices to possibly rally even higher than what we saw in the previous three years.
"Already one of the largest crypto conferences in the world, attendance this year is up dramatically and coming at a time when Bitcoin/Crypto is down YTD. Hence, we expect the Consensus rally to be even larger than past years," wrote Tom Lee, as reported by Market Watch.
An Unapologetically Optimistic Outlook
If Lee's evaluation of market trends indeed turns into a reality, the rally could witness bitcoin breaking through the landmark figure of $15,000. According to the analyst, an increase in Consensus attendance always coincides with an increase in bitcoin price.
During Consensus 2017, nearly 2,750 attendees were recorded, which was up 200 percent compared to the turnout during Consensus 2016. This spike in attendance was followed by a 69 percent rise in the price of bitcoin.
If Lee's assessment holds correct and history repeats itself, we should see bitcoin rallying up to $15,210 by the end of the conference on May 17, 2018 (assuming BTC will be around $9,000 at the start of the meeting).
Not only that, bitcoin rallied further up north to almost 138 percent in the aftermath of the conference. If similar market trends follow this year as well, bitcoin could climb all the way up to $21,000 within two months of Consensus 2018.
If that's how the market plays it out, we are likely to witness the total market capitalization surpassing half-a-billion before the end of May 2018.
A Sceptical Counter-View
Tom Lee is widely known as one of the most vocal proponents of the crypto economy. He frequently makes bold claims about bitcoin hitting one high after another. For example, in March 2018, he predicted bitcoin price approaching $91,000 landmark sometime during 2020.
In other words, his general outlook toward the space is almost diametrically opposed to those of industry heavyweights like Bill Gates and Warren Buffet. The price of bitcoin plummeted sharply on May 8, 2018, and continued to fall over the next 48 hours shortly after Gates said that he would bet against the pioneer cryptocurrency if he could.
While it's true that a spike in crypto prices has always followed the Consensus conference, it doesn't have to (and probably won't) register a growth of similar degree that Lee is suggesting.
Note that the general mood among crypto investors was very optimistic last year even before the series of presentations took place. Bitcoin, in particular, was riding an upward trend ever since it had hit $1,000 on January 1, 2017. While crypto investors are still optimistic about the future of bitcoin, the craze surrounding digital assets has somewhat diminished over the past few months.
But then, inconsistency is probably one of the few things that have always remained true in the global crypto economy.