Top 4 Cryptocurrencies You Can Leverage Investing in at Low Risk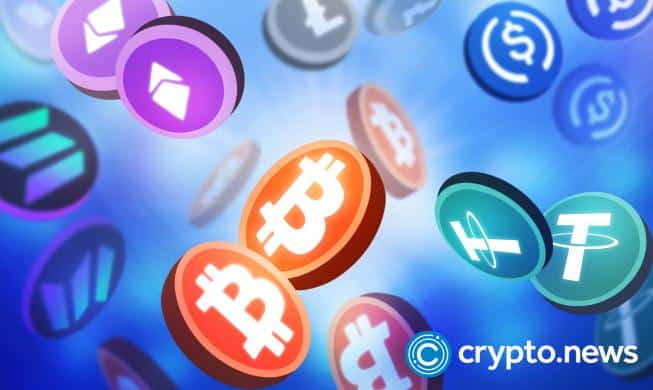 The success of crypto millionaires over the last five years can be attributed to traders' ability to use leverage when trading cryptocurrencies. Leverage trading refers to using borrowed capital to buy and sell financial assets such as cryptocurrencies. Leverage or margin trading increases a trader's buying or selling power using borrowed money.
Cryptocurrency Investing; The Low-Risk Perspective
Although the article gives a brief outline of top cryptos to leverage and invest in at low risk, all traders need to manage risk in all positions they get involved in. This preserves their capital. Futures markets enable traders to buy and sell contracts of difference at a future predicted date and price.
For instance, if one believes that a particular digital asset would be worth more in the future, one may buy a contract at the current price to sell the contract at a later date when the price is higher. Therefore, it is necessary to look at tokens or coins behind real projects that solve problems in the crypto space.
Here is a list of the top 4 Cryptocurrencies to Leverage investing in 2022.
Shiba Inu
Shiba Inu coin is a token that the Shib community created for the Shib community. In a short time, the coin gained massive traction from people, making it one of the most volatile crypto projects in 2020. Shiba Inu is a token on the Ethereum network.
In 2020, an anonymous individual named Ryoshi created the coin to test how a community would govern a blockchain project. In less than 400 days, the token had increased in value by 46,000,000%. This means that a $10 investment before the pump would be worth millions of dollars after the pump.
Since its development in 2020, over 410 trillion Shiba Inu tokens have been burnt, making it the highest burnt token in history. Besides the crazy pump, the tokenized project has found its way into several fields in the crypto industry, including metaverse games, a digital currency for payments, charity, and staking pools from various staking platforms.
This makes it an exciting project that might give very high returns in the coming future. The token is also trading at less than a fraction of a penny.
Solana
Speculators project that Solana would follow Ethereum's footsteps by hitting four figures. Solana was founded in 2020 by Anatoly Yakovenko and built by Solana Labs. Solana is famously known to have the fastest network in the crypto space, hosting speeds of up to 65,000 transactions per second. This has enabled the network to gain massive adoption against the industry's leader in smart contracts, Ethereum.
Despite the success, Solana still has a lot of projects that, once established, could skyrocket to all-time-highs. For instance, by the end of 2022, Solana is set to introduce liquid staking and multiple block producers.
Another interesting fact is that Solana has introduced Solana Pay, a payment method for goods and services, causing an expansion in the crypto e-commerce platform. These facts make Solana greatly Undervalued and hence a good, underexploited opportunity for a tap into the futures markets.
Algorand
Interesting facts about Algorand enabled the developers to raise more than $126 million in less than twelve months between 2018 and 2019. The project's main net went live in June 2019. The project uses a Proof of Stake mechanism known as the pure proof of stake that makes it possible for the network to transact 11,000 transactions per second.
The project currently sustains over three hundred projects building on its ecosystem. DeFiLlama states ten of these three hundred projects are DeFi protocols. Algorand has been a busy project. At the end of 2021, the project announced the launch of Algorand's virtual machine.
This revolutionized the generation of Dapps and DeFi Protocols currently in the market. In October 2021, Algo announced that the Accelerated vesting had been completed. This meant that early Algo holders could no longer dump the coin once a pump came in, as it was before.
There is no doubt that Algo has a unique cutting-edge tech that is significantly undervalued. The project is worth considering due to its intense tokenomics. The price of Algo could increase exponentially with time.
Ethereum
Currently, Ethereum wallet addresses are at an all-time high of 202 million wallet addresses. DeFi has been the most significant driver of Ethereum demand among crypto fanatics. Ethereum is the predominant settlement layer for stablecoins, including Tether and USDC.
Stablecoin issuers prefer to use the dominant smart contract blockchain in the space. Master card announced that it had partnered with consensus to use quorum for its multi-blockchain strategy. Adoption of quorum involves the leverage of Ethereum. Ethereum also supports the NFT world.
Most minted NFTs are issued on the Ethereum blockchain using smart contract executions. All these factors provide additional value to Ethereum, even though Ethereum can also be used as a digital currency to buy and sell goods and services.
Conclusion
The cryptocurrencies listed above differ in terms of tokenomics. However, they have one thing in common. The projects have proven to add value to the blockchain networks in one way or another. For this reason, the coins are significantly undervalued, especially in this bear market. In the next bull run, the projects should be in a position to signify growth.