Tornado Cash: Anonymous User Sends ETH to Celebrities, Public Figures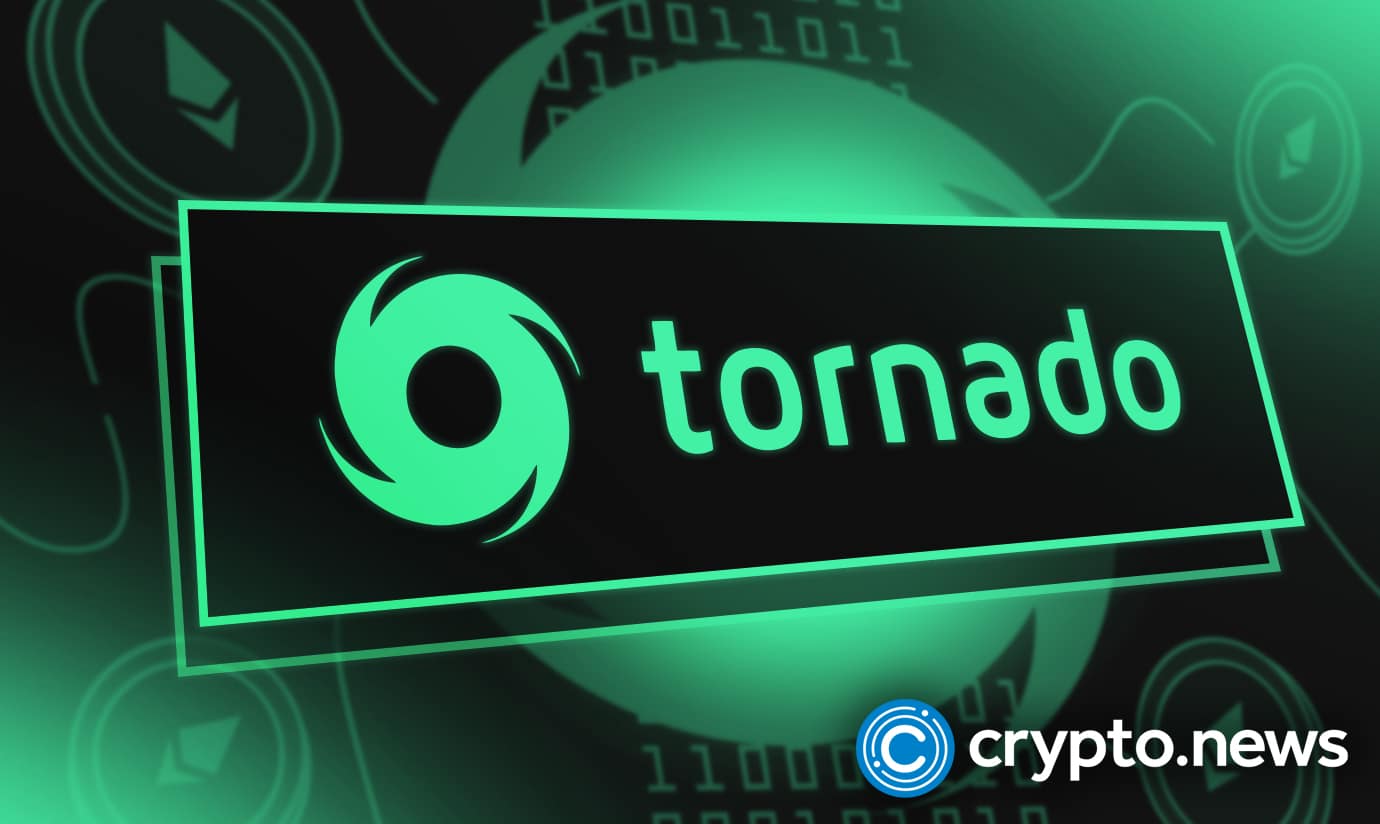 An anonymous Tornado Cash user has sent fractions of ether (ETH) to the wallets controlled by some popular persons and entities in the crypto industry, including Jimmy Fallon, Randi Zuckerberg, Puma, and others, according to reports on August 9, 2022.
Tornado Cash Entanglement
In an apparent protest against the ban on Tornado Cash crypto mixer by authorities in the United States, an anonymous user has sent ether (ETH) to multiple celebrities and public figures in the blockchain technology space from the crypto mixer.
As reported by crypto.news on August 9, 2022, the United States Treasury Department's Office of Foreign Asset Control (OFAC), an agency in charge of enforcing economic sanctions programs against countries in the U.S.' black books, as well as bad actors such as terrorists and hard drugs traffickers, placed a ban on the Tornado Cash crypto mixer citing links to the Notorious Lazarus Group.
"Tornado Cash has been the go-to mixer for cybercriminals looking to launder the proceeds of crime, as well as helping to enable hackers, including those currently U.S. sanctions, to launder the proceeds of their cyber crimes by covering up the origin and transfer of this illicit virtual currency…Since its creation in 2019, Tornado Cash has reportedly laundered more than $7 billion in virtual currency," stated the OFAC.
With the new blanket ban on Tornado Cash, OFAC has made it clear that it is now illegal for U.S persons and entities to interact with the open-source privacy software. To be clear, the agency defines a U.S. person as any resident of the nation, as well as American citizens living abroad.
Tornado Cash Not Just for Illicit Transactions
Cryptocurrency mixers or tumblers such as Tornado Cash are software designed to enhance the privacy of crypto transactions. Even in the world of fiat currencies, financial privacy is an essential part of life. The blockchain ecosystem is no different and tumblers provide users with this essential service.
It's no news that fiat currencies like the U.S. dollar and euro are still the currencies of choice for bad actors and criminals. However, that does not warrant any financial regulator or authority to place a ban on these monies.
In a tweet on August 9, 2022, Ethereum co-founder Vitalik Buterin highlighted the importance of crypto mixers once again by revealing that he used the privacy tool to send ETH donations to war-torn Ukraine.
"Wanting to donate to Ukraine is a great example of a valid need for financial privacy: even if the government where you live is in full support, you might not want the Russian government to have full details of your actions," tweeted @technocrypto. In response, Buterin said:
"I'll out myself as someone who has used TC to donate to this exact cause."
To further demonstrate that Tornado Cash is more than just a tool for illegal transactions, an anonymous person sent ether to multiple high-profile addresses via the platform. The affected wallets include those owned by the Puma fashion brand, American television host Jimmy Fallon, Coinbase CEO, Brian Armstrong, and more.
While the OFAC rules require U.S. persons to block transactions coming from sanctioned entities, this is not possible for incoming Tornado Cash transactions as the software is fully decentralized and its creators have since made it clear that TC will not comply with sanctions.