TradingView Lists Gemini Crypto Exchange as Trading Partner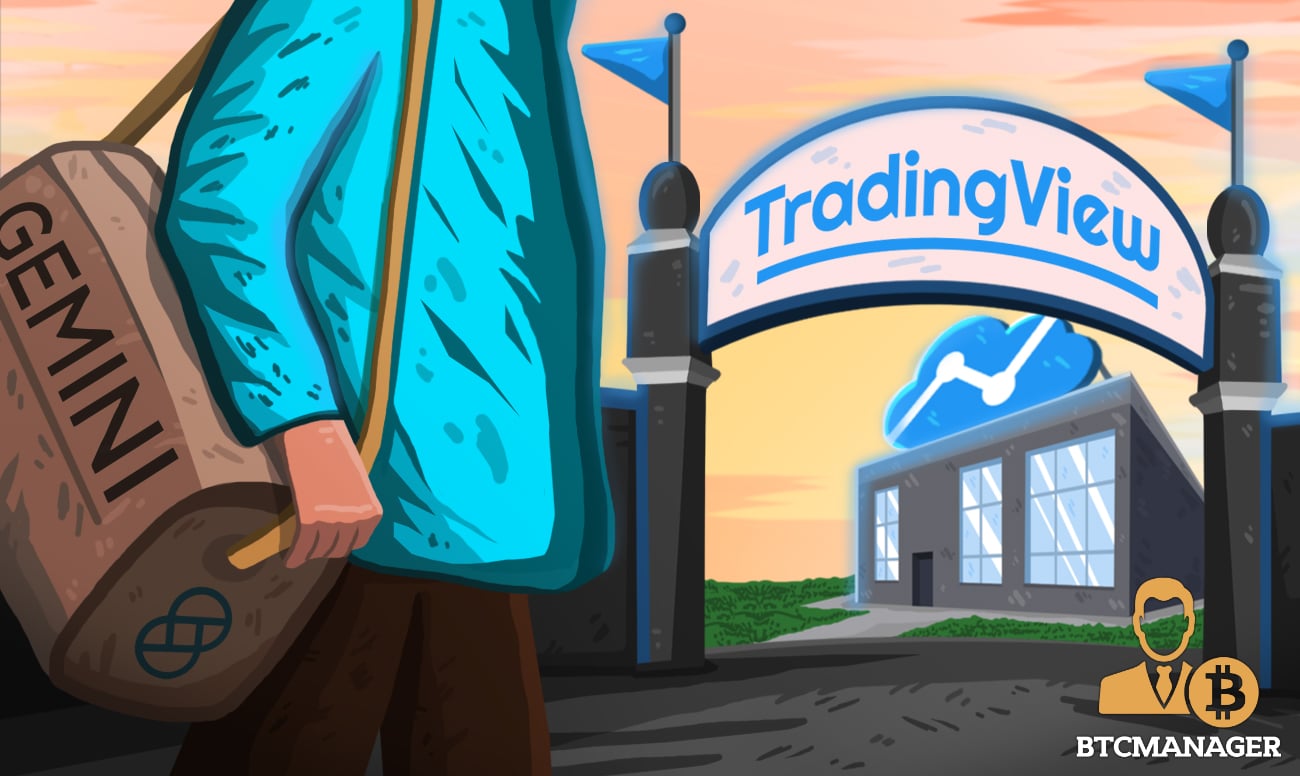 TradingView, a financial platform for self-directed traders and private investors, has integrated Gemini, a New York-based cryptocurrency exchange and custodian as a trading partner on its platform, to enable users of the platform to easily trade or invest in Bitcoin (BTC) and altcoins directly from TradingView's interface, according to a blog post on February 4, 2020.
TradingView Integrates Gemini as a Trading Partner
Per the blog post, TradingView has integrated Gemini as a trading partner on its platform to make cryptocurrencies more accessible to its community.
As a trading partner on the social network, users can now trade or invest in cryptocurrencies directly from TradingView.
Also, the same level of safety and security on the Gemini exchange has been maintained to offer institutional-grade cryptocurrency trading on TradingView.
Further, users can find Gemini's listed in the Trading Panel, and in the new Brokerage Section on TradingView.
TradingView Accelerating Crypto Adoption
TradingView was founded by three Russian entrepreneurs in 2011, and since then, it has grown to be the largest community of traders of cryptocurrencies, stocks, futures, index, Forex, and more.
The platform reportedly recorded over 3 million monthly active users in 2017 and has about 6 million investors at present.
What's more, it provides online analytical tools for trading financial markets, which has made it a nest for new and professional traders looking to speculate on digital currencies.
As reported by BTCManager in May 2018, TradingView raised about $37 million in a Series B funding round amidst declining prices of crypto assets at the time.
Gemini, on the other hand, was founded by the Winklevoss twins in 2014, and it supports the exchange, trading and storage of cryptocurrencies including bitcoin (BTC), ether (ETH),  litecoin (LTC), and zcash (ZEC).
Reportedly, the cryptocurrency exchange is subject to the capital reserve requirements, cybersecurity requirements, and banking compliance standards defined by the New York State Department of Financial Services (NYDFS) and the New York Banking Law.
On January 16, 2020, Gemini announced the launch of Nakamoto Ltd., a captive insurance company licensed by the Bermuda Monetary Authority (BMA) to provide insurance services to its crypto custodial business.
BTCManager also informed on September 4, 2019, that Gemini has launched Sub-Accounts feature for institutional investors.
In November 2019 Gemini acquired Nifty Gateway, a platform that enables users to purchase and manage non-fungible tokens (NFTs).