TransferTo Ink Partnership Deal with Stellar.org Blockchain Project to Facilitate Cross-border Payments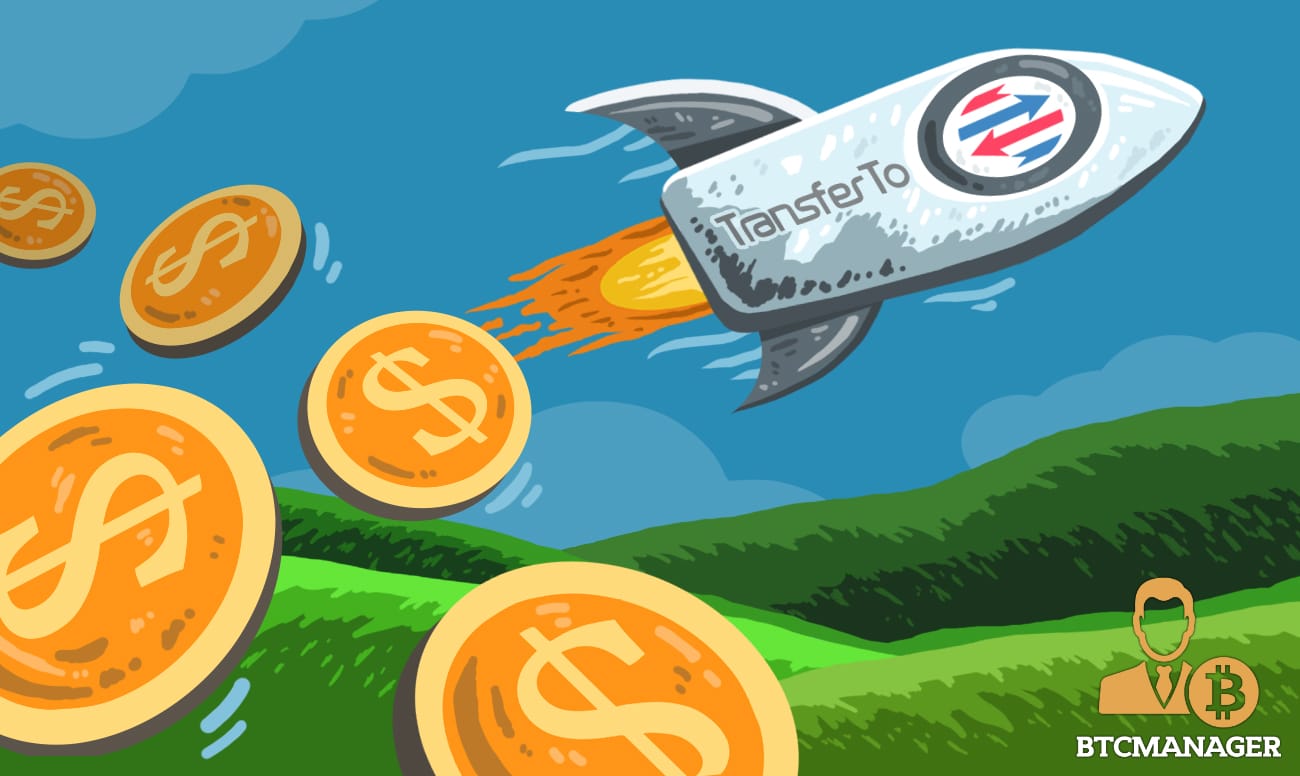 In a bid to make sending cross-border payments more straightforward and cost-efficient for clients, TransferTo, a platform that facilitates international mobile payments for emerging markets, has joined forces with Stellar blockchain project – the solid foundation behind the stellar lumens (XLM) altcoin, according to a statement released on July 25, 2018.
A Forward-thinking Maneuver
Already present in more than 70 countries across the globe, with over 200 partners, TranferTo strongly believes that its strategic alliance with Stellar.org would enable it to expand its operations to more states, facilitating transactions for financial institutions and partners of both teams.
Per the statement, the partnership presents a win-win scenario to both firms, as their clients stand to gain a lot from the combined network coverage and affordable blockchain-based cross-border payments.
As stated on its official website, TransferTo claims to have successfully facilitated more than 100 million transactions worldwide since it came into existence and the team is now primed to leverage the groundbreaking capabilities of distributed ledger technology to transform its business to the next level.
"By partnering with Stellar our goal is to trial the blockchain technology and scale our cross-border payment service to serve our partners better and reduce costs," said Chief Customer Officer at TranferTo, Aik-Boon Tan, adding "This can enable our partners to serve better both the migrant workers sending money home and their families receiving it."
Stellar Lumens to the Moon
The Stellar decentralized blockchain platform provides a superfast settlement and transaction execution system that enable banks, and financial institutions send cross-border payments in real time, with little fees.
The native cryptocurrency of the Stellar.org platform, stellar lumens (XLM), is currently the sixth largest digital currency by market cap.
"We're thrilled to be partnering with TransferTo to offer an expanded network for our current and future partners, as well as continue to drive greater financial inclusion for the underbanked," said Director of Partnerships at Stellar.org.
All things have been working for the good of the Stellar project in recent times.
On June 24, 2018, BTCManager reported that Stellar was making plans to acquire Chain, a San Francisco-based blockchain startup, in a deal reportedly worth $500 million and would be facilitated solely by the stellar (XLM) virtual currency.
Although the Stellar team failed to explicitly state the reason behind their interest in Chain, successful purchase of the platform would, however, strengthen Stellar's existing systems.
In another significant milestone reached by the firm, the Islamic scholars of Shariah Review Bureau (SRB) granted the Stellar project a certification that would enable it spread its tentacles to the Middle East as well as the South East Asian region where XLM would be used in sharia-compliant financial products.