Tron's Decentralized USD Stablecoin Continues to Slip From Dollar Peg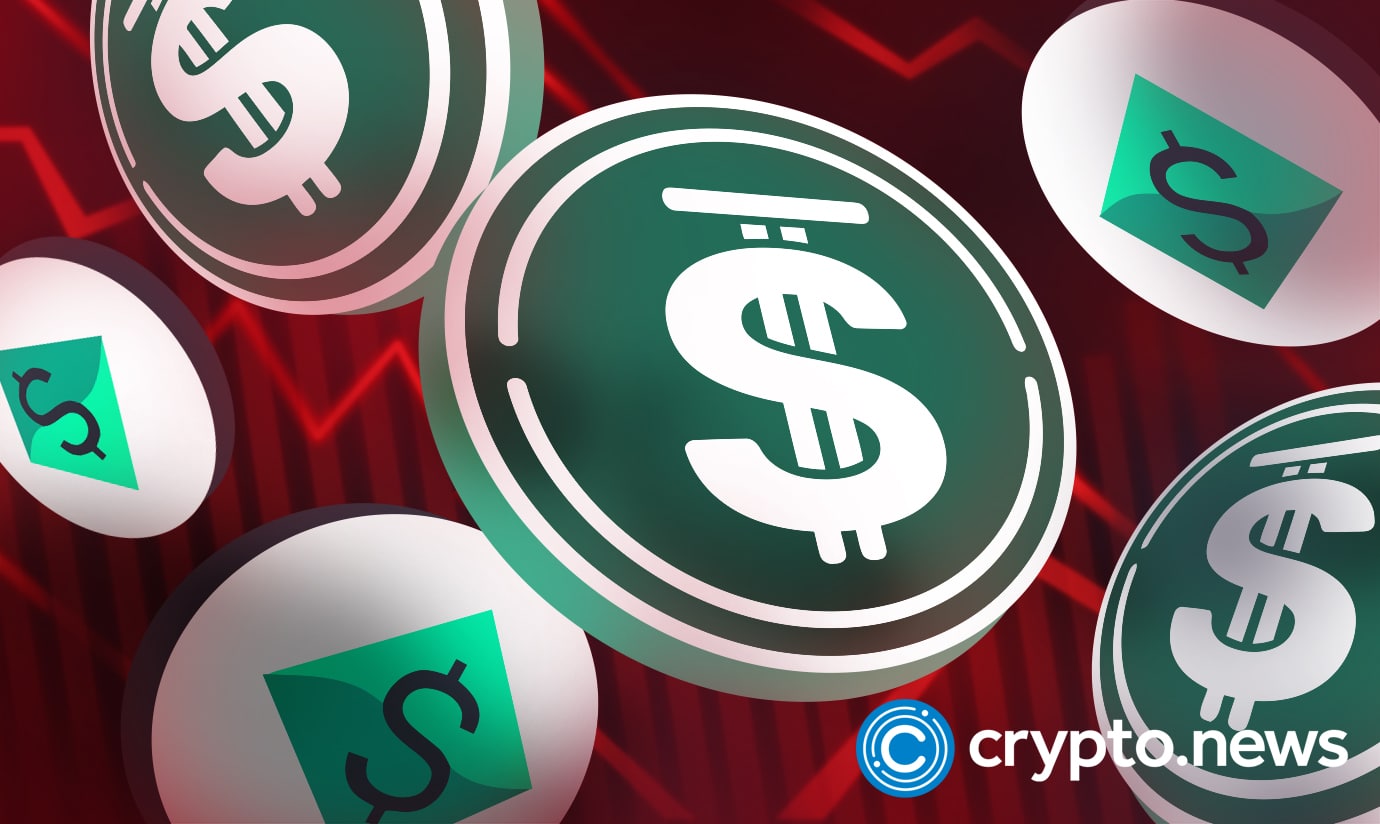 USDD, the Tron-backed algorithmic stablecoin, is still struggling to regain its dollar peg, which it lost on Monday.
Short Sellers Hit Tron
Trouble started brewing in the Tron ecosystem on June 13 when the platform's native token, Tron (TRX), lost a significant percentage of its value in overnight trading.
Tron's founder and CEO, Justin Sun, blamed short-sellers for TRX's tumbling prices and promised to deploy at least $2 billion from Tron DAO Reserves to "fight them."
In a tweet posted on Monday, Sun promised the Tron community that the short-sellers wouldn't last for even 24 hours as they would be short-squeezed and forced to close their positions.
USDD Still Struggling Despite Measures to Shore Up its Value
Tron's struggles, coupled with the ongoing volatility in the broader crypto market, subsequently led to the USDD stablecoin dipping below its $1 peg to trade at $0.97 per unit.
Tron DAO has injected more than 700 million USD Coin (USDC) to help defend the USDD peg. And while the stablecoin has made slight gains, it is still almost two cents below its ideal value. At the time of writing, USDD was trading at about $0.9821.
USDD's woes are eerily reminiscent of what happened to Terra USD (UST) before it collapsed earlier in May.
The Tron stablecoin shares a similar mint and burn algorithmic model to UST. When the price of USDD dips below the $1 mark, the system enables users to burn one USDD to get a dollar's worth of TRX. And when USDD prices go above a dollar, the system allows users to burn TRX to get USDD to bring the price back down to its one-dollar mark.
Crypto Market Facing Bleak Moment
The de-pegging of the Decentralized USD comes at a time when the crypto market is reeling from a series of setbacks. Earlier on Monday, Celsius, a leading crypto lending platform, started blocking its customers from accessing funds from their accounts, citing extreme market conditions that had led to a slump in the prices of digital assets.
For a few hours on Monday, Binance also halted the withdrawal of Bitcoin (BTC) from its platform, blaming the move on what it described as a "stuck transaction."
The infrastructure underpinning the crypto market has come under extreme stress in the past few weeks, leading to sharp drops in the prices of leading digital assets such as BTC and Ether (ETH).
The price of BTC fell by more than 10% earlier in the week, to hit an 18-month low of $20,823. ETH, for its part, lost more than 30% of its value in the past week and is currently trading at $1,224.
The broader crypto market also saw its value fall from an all-time peak of $3.2 trillion in November 2021 to just above $1 trillion on Monday this week.
Crypto-focused companies such as MicroStrategy have also lost large chunks of their value to the jittery market conditions.