TRON (TRX) Striving to Remain Compliant with Japanese Laws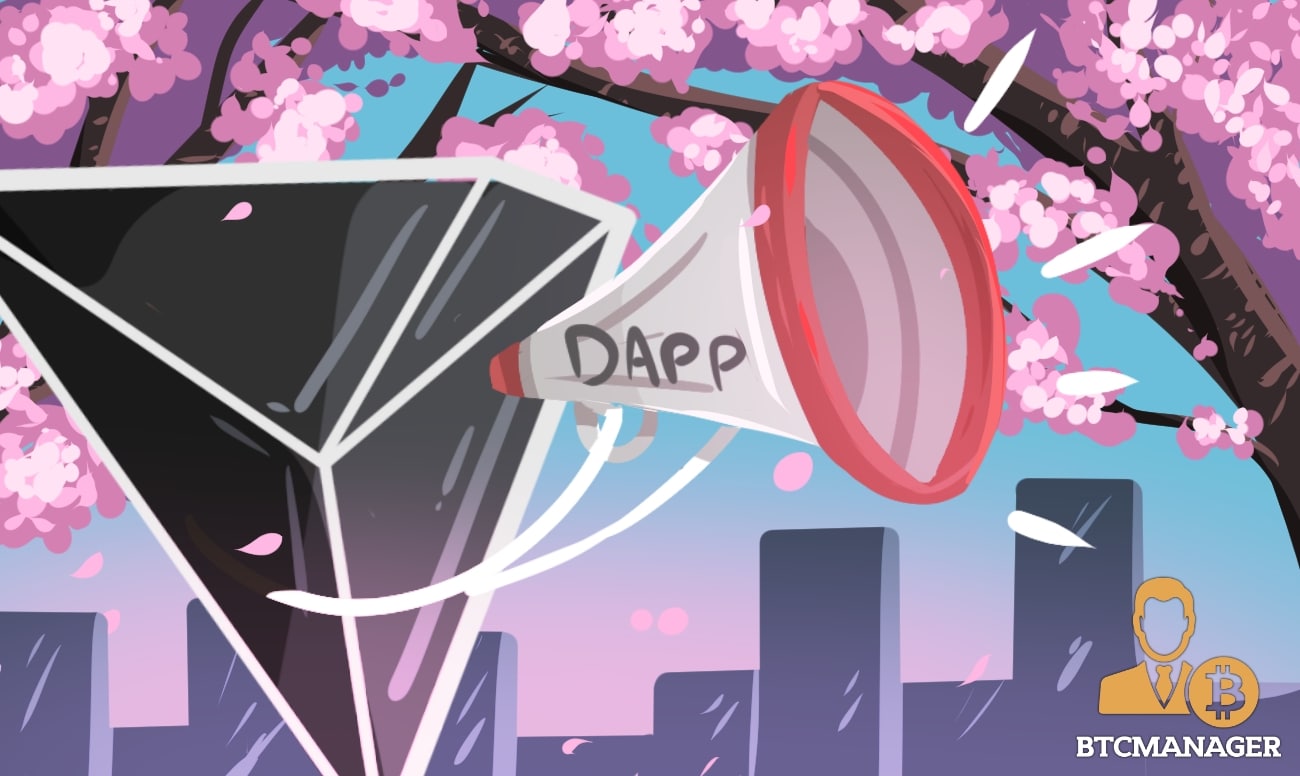 The Tron Foundation, the group behind the TRON (TRX) blockchain project, one of the largest platforms for the development of decentralized applications (dApps), has buttressed the need for developers on the platform to refrain from creating dApps that do not conform with Japanese laws, according to a blog post on March 31, 2019.
TRON Joins Some of the Biggest Blockchain Platforms
Per the Medium blog post, the TRON blockchain is now among the most significant platforms used by developers to create and advertise decentralized applications.
However, the TRON Foundation has made it clear that despite its new-found fame, it remains dedicated to fostering DLT adoption, while also adhering to the rules and regulations of a vast array of jurisdictions across the world.
Accordingly, five declarations have been made in reference to its research ventures as well as the promotion of its dApps on the Japanese market.
The first is TRON's strict conformation with the rules and regulations set by regulators in Japan and another outlines its discouragement of the use of its platform for the development of gambling applications.
Alternatively, developers who still want to use the platform to develop dApps of this nature have been advised to make these solutions unavailable to Japanese users to not run afoul of the country's regulations.
The TRON Foundation has also stated explicitly that it remains open to collaborating with the Japanese government and has pledged to take action against developers that may violate its new dApp policy.
The TRON (TRX) Advantage
TRON boasts of a throughput and transaction processing time that is significantly higher than that of the Bitcoin and Ethereum blockchains. The company on its website also claims that it can handle 2,000 transactions per second which makes it far more scalable than other blockchains.
The platform has also been adopted by a number of projects and there are currently over 2,000 tokens either based on its TRC-10 or TRC-20 protocol.
On March 4, 2019, Tether Limited, the company behind USDT, a controversial stablecoin, informed that it would be running on the TRON blockchain and will, therefore, be based on the TRC-20 standard, going forward.
TRON (TRX) continues to gain traction in the cryptosphere despite the crypto winter.
BTCManager on February 21, 2019, informed that BitGo, a highly-reputed crypto custodian had added TRON (TRX) to its list of supported digital assets.
The TRON project, however, has also gotten its fair share of criticisms in recent times. In March 2019, reports emerged that TRON Founder, Justin Sun had allegedly faked his Twitter followers for selfish reasons.