Turkey, the Undisputed Cryptocurrency King in the Middle East, Says Report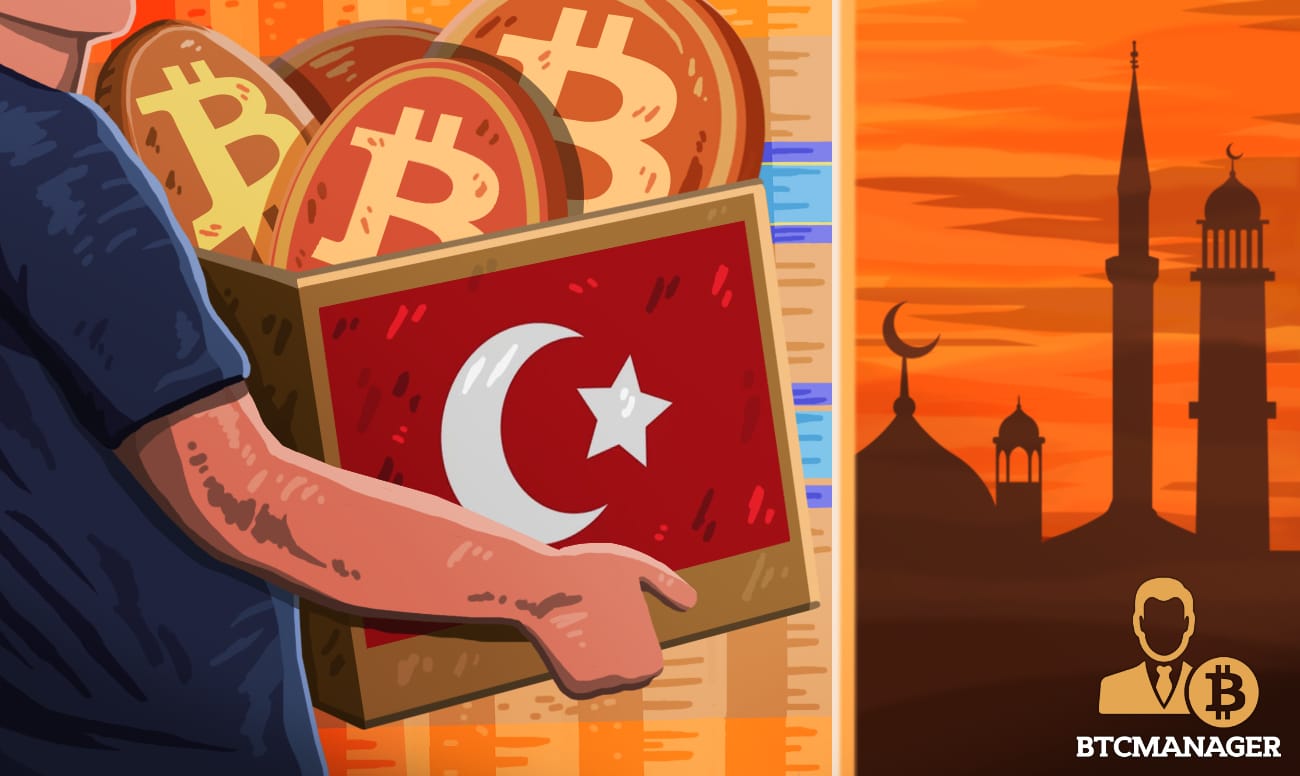 A new report, published in September 2020, by crypto forensics company Chainalysis says that Turkey is the undisputed cryptocurrency king in the middle-east region and also accounts for the highest total transaction volume in the region. The report was published this week.
According to the Chainalysis 2020 Geography of Cryptocurrency Report, The Turkish lira has been remarkably springy in recent years, provoking some people to move shares of their savings to cryptocurrency. The country also had more distinguished pre-existing adoption of mobile fintech and payment platforms. Thanks to this, Turkey is the recognized cryptocurrency king of the Middle East, with the country embracing cryptocurrencies more than any of its neighboring nations.
The Middle East region also happens to be the second-smallest cryptocurrency market in the world, only behind Africa.
The report further says that Turkey ranks 29th out of the 154 countries on the Global Crypto Adoption Index—and it is number one in the Middle East. The country has long been a shelter for cryptocurrency, and the financial darkness in Turkey plays a major part in the rising cryptocurrency demand, says Chainalysis.
 "The [Turkish] lira has been extremely volatile in recent years, prompting some to shift portions of their savings to cryptocurrency"
Turkey's influence becomes even more apparent as the cryptocurrency services push the most transaction volume in the region broken down by country. The following image is displaying the top ten services in the Middle East by country from July 2019 to June 2020.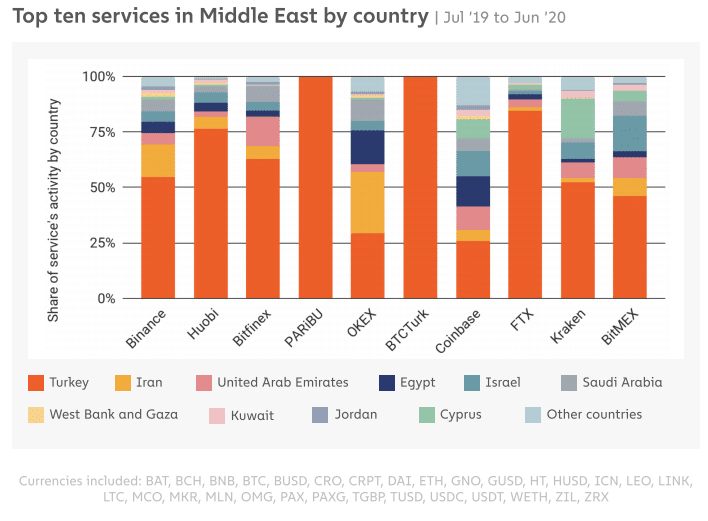 (Source: Chainalysis)
Turkey has no Cryptocurrency Regulation
Right now, there are no cryptocurrency regulations in Turkey but its Capital Markets Board (CMB) is working on the process of building a framework. The report further stated that most businesses from the Middle East come from the Turkish people and they are on some of the major crypto exchanges such as Binance, Huobi, and Bitfinex.
In Turkey, the most obvious trade is lira for Bitcoin, the report stated, remarking that it was "likely that most users utilize BTCTurk to purchase cryptocurrency before sending it to other, larger platforms like Binance that offer more liquidity and trading pairs." The BTCTurk is a Turkish based cryptocurrency exchange and was supposedly the fourth cryptocurrency exchange in the entire world.
People in Turkey Have Always Been Pro-Crypto
While the Turkish government was originally hesitant to adopt cryptocurrencies, the people had always seen its benefits. A survey from ING carried out in April 2015 observed that 45% of Turkish people considered cryptocurrencies such as Bitcoin as the future of the digital world.
This established the most distinguished percentage for all the European countries studied, exceeding the European average of 28% by a broad margin.