U.S. Authorities Mull Using DLT to Ease Delivery of Stimulus Checks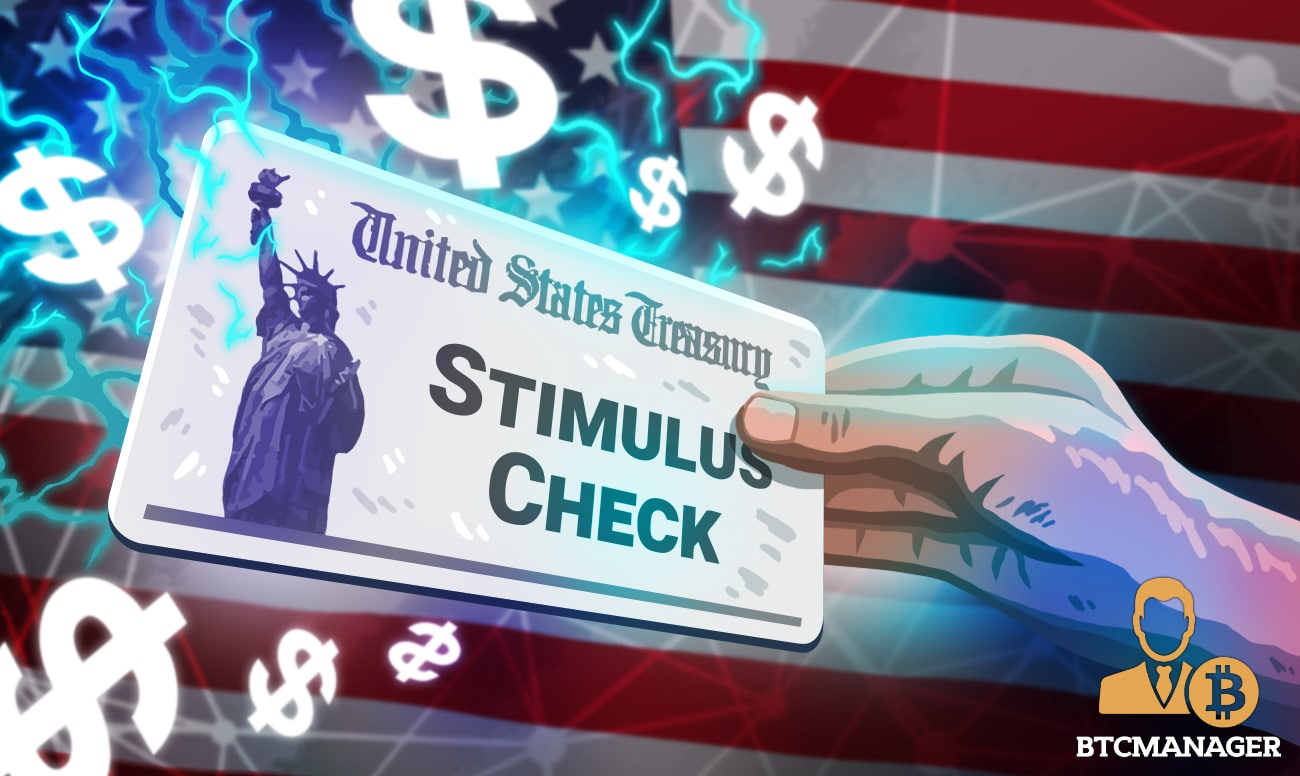 The White House and congressional leaders are putting preparations in top gear to dish out another round of COVID-19 stimulus money to citizens in the coming weeks. Some politicians, including Congressman Tom Emmer, has urged the authorities to tap blockchain technology to ensure more frictionless stimulus package disbursement to the unbanked as well as those in need, reports Forbes on June 15, 2020.
Authorities Advised to Tap DLT for Stimulus Payments 
While the Internal Revenue Service (IRS) and the United States Treasury have sent out around 160 million coronavirus stimulus payments to businesses and individuals as of the first week of June, it is reported that a good number of those in need of aid are finding it very difficult to receive these funds and as such, about 35 million checks are still hanging in the air.
Against that backdrop, forward-thinking U.S. lawmakers including Congressman Tom Emmer have urged the government to integrate blockchain technology into the process of funds disbursement in order to beat the inefficiencies of the traditional banking system and make it easier for those in need to get aid.  
As reported by BTCManager on June 9, 2020, the House Financial Services Committee's Task Force on Financial Technology conducted a hearing to discuss how new innovative technologies such as a blockchain-powered digital dollar could significantly enhance the delivery of stimulus money during times of emergency. 
Eliminating Bottlenecks with Blockchain
So far, authorities have dished out stimulus money via methods that involve intermediaries including paper checks, direct bank deposits, prepaid debit cards, and these channels have proven inefficient to a large extent. 
Commenting on the need for a more efficient funds disbursement process, Congressman Stephen Lynch (D-MA) chairman of the Financial Technology Task Force reiterated that:
"While the IRS and the Treasury quickly distributed stimulus payments to American citizens, they quickly ran into problems due to the long-standing inequities and inefficiencies in our banking system. Some of those problems were foreseeable."
Congressman Tom Emmer (R-MN), co-chair of the Congressional Blockchain Caucus has made it clear that innovative technologies such as a DLT-based digital dollar could help the Treasury to distribute stimulus payments more easily.
Emmer says it is becoming increasingly important for the U.S. government to create a digital dollar that would be truly permissionless and free of intermediaries, while also functioning under exactly the same rules that apply to the physical dollar.
In his words:
"A wide array of technologies could help the Treasury distribute the stimulus payments that have not been sent out yet. The dollar is rapidly changing. As the economy moves increasingly online the use of cash will decrease. In most cases, citizens use an intermediary such as cryptocurrencies to engage in e-commerce."