U.S. Senate Looking to Adopt Blockchain Technology for Remote Voting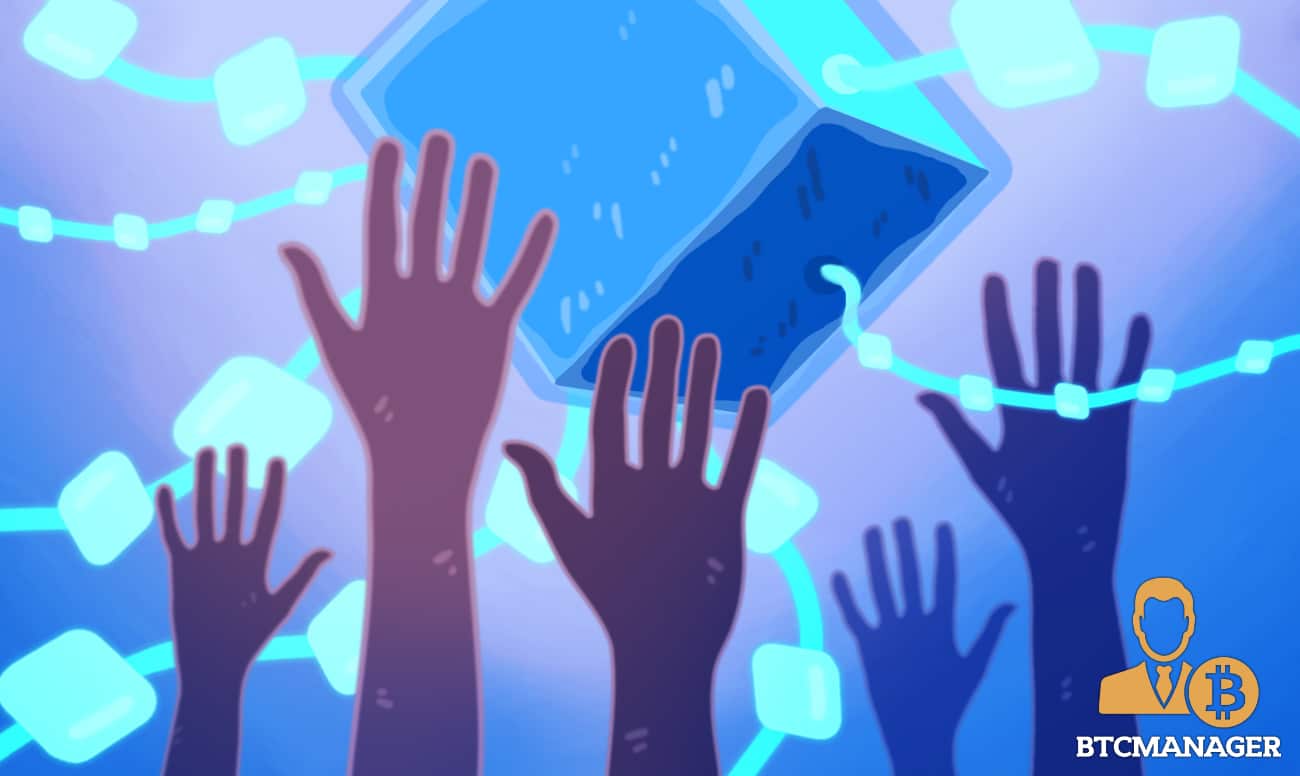 The U.S. Senate has hinted in its April 30 memo that it could tap distributed ledger technology (DLT) for remote voting by its members. This way, Congress will be able to continue conducting its business without predisposing to the COVID-19 virus.
Reducing COVID-19 Risks 
At a time when the coronavirus pandemic has succeeded in crippling the entire world economy, with President Trump-led U.S government yet to fully contain the ravaging disease, the United States Congress is now deliberating on the possibility of leveraging blockchain technology for remote voting.
While most sectors of the U.S. economy have been forced to work remotely by the COVID-19 pandemic, the nation's Senate, whose 535 members have an average age of 60, have continued to execute their duties in-person at the Capitol Hill, as the House and Senate rules stipulate that members must vote in person. 
However, that narrative might change soon, as authorities are now looking to amend existing legislation to facilitate the integration of blockchain technology into Congress' processes and make it possible for it to carry out its duties remotely, in a secure manner.
In an April 30, 2020 memo titled "Roundtable on Continuity of Senate Operations and Remote Voting in Times of Crisis," Ohio's Senator Rob Portman said:
"By rule and custom, the two chambers of Congress have always met in person to conduct business, including committee hearings, floor deliberation, and voting. Neither chamber has contingency plans that allow those functions to proceed remotely, but this crisis highlights the need to consider means for Congress to do its job at times when it may not be safe for members and staff to gather in person."
Senate May Adopt Blockchain 
Notably, on March 19, 2020, Senators Rob Portman and Dick Durbin proposed the S.Res. 548 resolution amendment, which seeks to amend the Standing Rules of the Senate to make it possible for Senators to vote and carry out their duties remotely during times of severe nationwide crisis. The Portman-Durbin proposal already has 15 cosponsors and it has reportedly been referred to the Senate Committee on Rules.
Specifically, the authorities have made it clear that the chosen technology for the remote voting process must address the issue of authentication and encryption and make it almost impossible for hackers to tamper with the votes of Senators. 
The authorities declared:
"Any remote participation and voting solution must be carefully secured to prevent malign attacks and ensure the integrity of the deliberative process. With its encrypted distributed ledger, blockchain can both transmit a vote securely and also verify the correct vote. Blockchain can provide a secure and transparent environment for transactions and a tamper-proof electronic record of all the votes."
While DLT may be the most suitable solution for remote participation and voting, the memo has also pointed out any remote blockchain-based voting system must be built to resist a 51-percent attack and other possible threats.
Though the nascent blockchain technology is already gaining serious adoption in various sectors of the global economy, and authorities have started exploring its potential for remote voting and politics, the fact remains that DLT still has a long way to go before replacing traditional voting systems.