U.K.: FCA Says Kraken Crypto Exchange Not Allowed to Operate in the Country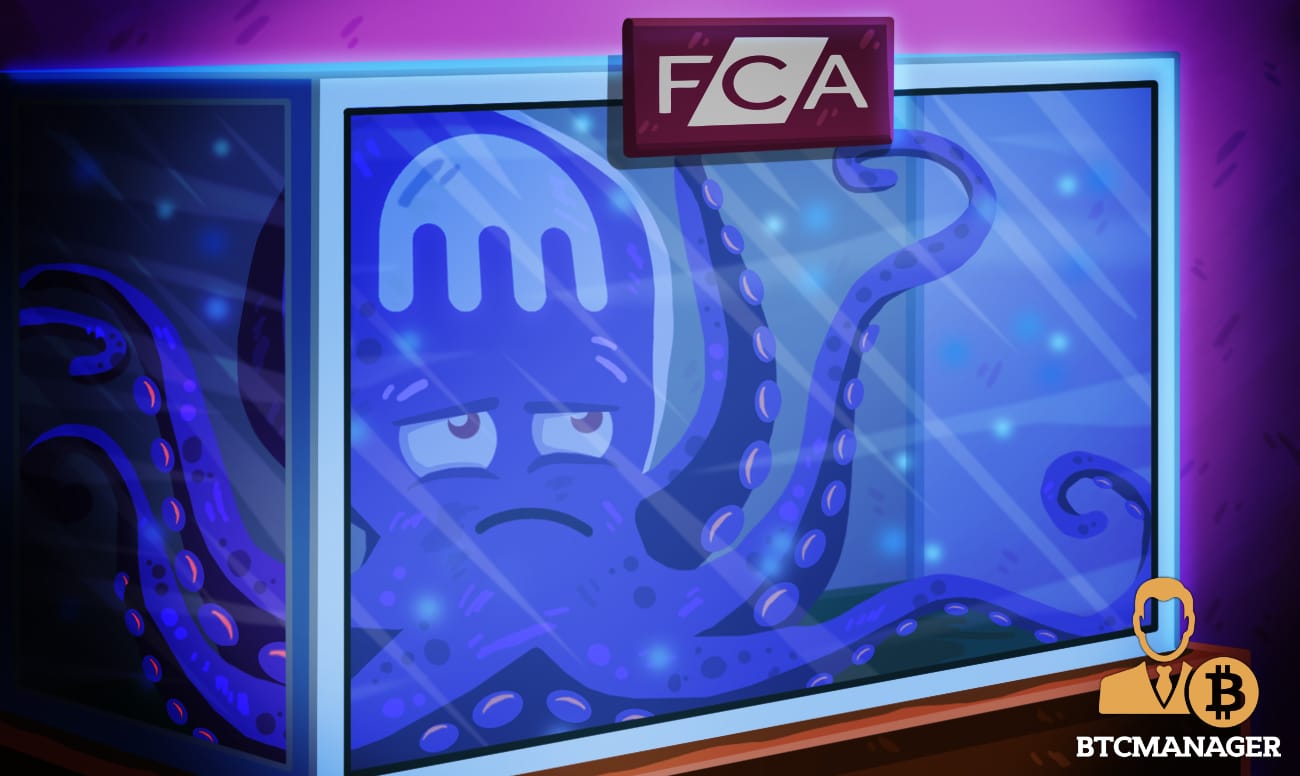 The U.K. Financial Conduct Authority (FCA) is warning the public that crypto exchange platform, Kraken, is not authorized to operate in the country.
FCA Issues Kraken Crypto Exchange Warning
In a statement issued on its website on Tuesday (March 3, 2020), U.K.'s financial regulator declared that Kraken is not licensed to operate in the country. Excerpts from the FCA's announcement read:
"We believe this firm [Kraken] has been providing financial services or products in the U.K. without our authorisation. Find out why to be especially wary of dealing with this unauthorised firm and how to protect yourself from scammers… This firm is not authorised by us and is targeting people in the U.K. Based upon information we hold, we believe it is carrying on regulated activities which require authorisation."
The FCA advised the public to be wary of unlicensed crypto businesses and enjoined investors to regularly consult its website to see its latest updates on approved cryptocurrency companies.
However, the contact details given for Kraken do not tally with those known to belong to the crypto exchange platform itself. For example, the emails displayed on the FCA warning purportedly belonging to Kraken all end in "@gmail.com." Official Kraken emails use the company's "@kraken.com" email domain.
Thus, it appears, rogue actors may be impersonating the San Francisco-based crypto exchange platform to defraud unsuspecting victims in the U.K. As previously reported by BTCManager, crypto-related scams in the U.K. increased by 200 percent in 2019. Fraudsters even reportedly impersonated the FCA to trick investors into putting up funds in fake Bitcoin (BTC) schemes.
U.K. Regulators Keen on Total Cryptocurrency Policing
In recent times, the FCA has increased the level of scrutiny placed over businesses in the U.K.'s cryptocurrency scene. Back in February 2020, the country's top financial regulator rolled out new rules for crypto businesses with laws covering matters like registration fees for virtual currency companies looking to operate in the country.
The FCA has also reportedly considering a ban on crypto derivatives trading despite opposition from several industry stakeholders within and outside the U.K. In response, the country's government stated back in October 2019, that a decision to prohibit cryptocurrency derivatives in the U.K. is firmly within the ambit of the FCA.
Apart from the FCA, the U.K.'s tax body is also increasing its oversight of the crypto scene with plans to acquire software to track cryptocurrency tax evaders.