The UN Uses Ethereum's Blockchain to Distribute Funds to Jordanian Refugee Camps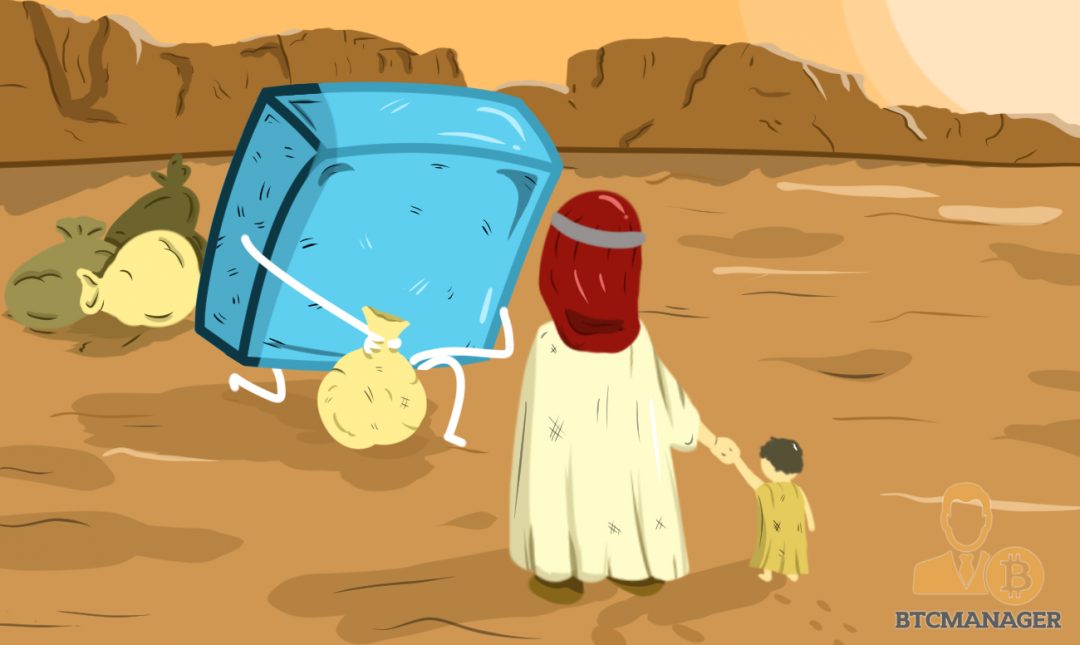 The United Nations (UN) is in the final stages of what could be one of the most groundbreaking blockchain projects ever, starting a project on May 1 to distribute funds in Jordan, a country which has taken the bulk of refugees from conflict zones in neighboring Iraq and Syria. The project is said to be using Ethereum blockchain, as part of a trial to support and empower refugee communities.
The goal of this blockchain funding project is to deliver cryptographically unique coupons representing a certain amount of Jordanian dinars to various shops across five refugee camps in Jordan, where they will be distributed among the people. Even though the project uses the Ethereum blockchain, it was developed with people that do not have access to the internet or mobile devices in mind. So, even without access to the internet or a mobile device, people will still be able to receive their share. 
The blockchain project is built the Ethereum client developed by Gavin Wood's Parity Technologies, which was previously named Ethcore. The UN's World Food Program (WFP) financial officer, Houman Haddad said that the Jordanian coupon project would see a total of more than 10,000 people receiving funds.
Instead of paying the funds directly to the recipients, the UN sends the money to the shops, cutting out both banks and even the actual recipients. For example, the money could instead be paid directly to the merchants that might be available in that area, and then the beneficiaries could receive them there or trade them for goods.
With the blockchain trial, various cashiers at each shop will use the technology that was co-developed by the UN Innovation Accelerator, Ethereum development startup Parity Technologies and blockchain big data firm Datarella to redeem the entitlements at the point of checkout.
Since the project was built under the assumption that much of its users would not have access to the internet or a smartphone, there was the need to devise a plan that would allow the tokens to be distributed. To do that UN partnered with IrisGuard, which the UN has also been using to serve Syrian refugees in Jordan. IrisGuard will verify the identity of all the people receiving the funds. The company has developed technology that allows identifying individuals through Iris Scan. The blockchain itself includes widespread promise for advancing the way we prove our identities, but since the project was devised having people with no internet access in mind IrisGuard was the selected technology to help in the distribution process.
For now, the project is only being implemented in Jordan, but the goal of UN is to see it expand as soon as it goes online. The utilization of blockchain technology holds the potential to benefit as many as 80 million people through making humanitarian efforts more efficient.